The New York Times Endorses Marijuana Legalization
The Grey Lady sees the light on a major part of the War On Drugs.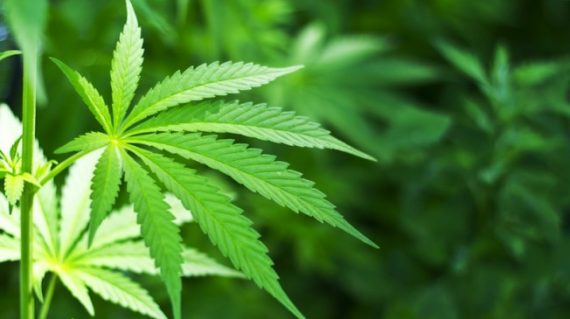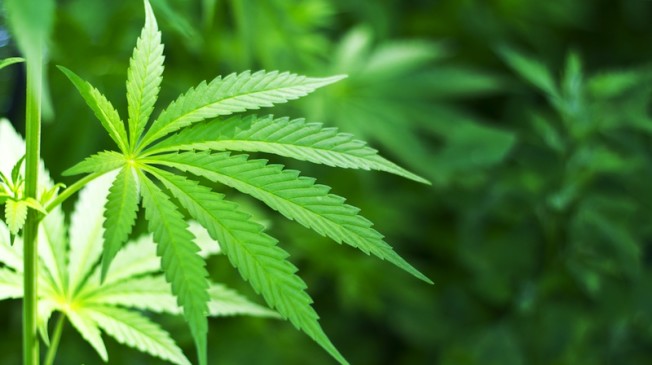 In an editorial entitled "Repeal Prohibition, Again," The New York Times Editorial Board has added its voice to those calling for the legalization of marijuana:
It took 13 years for the United States to come to its senses and end Prohibition, 13 years in which people kept drinking, otherwise law-abiding citizens became criminals and crime syndicates arose and flourished. It has been more than 40 years since Congress passed the current ban on marijuana, inflicting great harm on society just to prohibit a substance far less dangerous than alcohol.

The federal government should repeal the ban on marijuana.

We reached that conclusion after a great deal of discussion among the members of The Times's Editorial Board, inspired by a rapidly growing movement among the states to reform marijuana laws.

There are no perfect answers to people's legitimate concerns about marijuana use. But neither are there such answers about tobacco or alcohol, and we believe that on every level — health effects, the impact on society and law-and-order issues — the balance falls squarely on the side of national legalization. That will put decisions on whether to allow recreational or medicinal production and use where it belongs — at the state level.
The editorial goes on to note that the board had considered adopting the more conservative position of encouraging the Federal Government to allow states to decide how to deal with the issue on their own, as Washington and Colorado did in 2012 and as Oregon and Alaska as set to do in referendums that will appear on the ballot in November, but that is a less than ideal situation. As the Times points out, and as we have seen in the aftermath of  legalization in Washington and Colorado, and more extensively in those states where marijuana has been either legalized for medicinal use or decriminalized to the point where a citation for use or possession of small amounts is the equivalent of a traffic citation, such a world simply doesn't work. Most of all, this is because it places American citizens in a sort of legal limbo where they face the possibility of being targeted by the Federal Government for doing something that is perfectly legal, or the equivalent of going 65 in a 55 mph zone, in their state. As the Times points out, people in those states are at the whim of whomever happens to be in the White House at a given time since the current policy of not aggressively going after people who may be technically in violation of Federal law in these states is entirely at the whim of whomever happens to be in charge in the White House and at the Justice Department at a given point in time. That's obviously not a viable long-term solution.
The editorial goes on to talk about the costs of marijuana prohibition, as compared to the alleged costs of legalization:
The social costs of the marijuana laws are vast. There were 658,000 arrests for marijuana possession in 2012, according to F.B.I. figures, compared with 256,000 for cocaine, heroin and their derivatives. Even worse, the result is racist, falling disproportionately on young black men, ruining their lives and creating new generations of career criminals.

There is honest debate among scientists about the health effects of marijuana, but we believe that the evidence is overwhelming that addiction and dependence are relatively minor problems, especially compared with alcohol and tobacco. Moderate use of marijuana does not appear to pose a risk for otherwise healthy adults. Claims that marijuana is a gateway to more dangerous drugs are as fanciful as the "Reefer Madness" images of murder, rape and suicide.
The costs of prohibition go far beyond those that the Times cites, of course. The War On Drugs, of which the efforts to combat the importation, cultivation, and sale of marijuana plays a huge role, has had a transformative effect on our criminal justice system and on law enforcement, largely for the worse. The drug war led to court decisions that have chipped away at the protections of the Fourth and Fifth Amendment in the name of "public safety." It has overwhelmed our criminal justice system to the point where drug cases take up a disproportionate amount of the dockets of courts across the country, taxing the resources of judges, prosecutors, and public defenders, and leading to situations where cases are often disposed of in a summary fashion because that's what "convenient." As the Times notes, it has turned people, mostly young African-American men, into criminals. It has ruined entire neighborhoods by empowering organized crime in pretty much the same manner that Prohibition empowered the Mafia. South of our border, it has turned entire regions of nations such as Mexico and Colombia into havens for powerful drug lords and, in Mexico most especially, led to a horrifying level of violence and corruption. To no small degree, the drug was also plays a role in the problems that have led to the Central American refugee crisis on our Southern border.  Obviously, not all of this can be pinned on the laws against marijuana since cocaine and heroin also play a role in this dynamic, but marijuana continues to be the biggest illegal drug on the market according to most measures. Statistics from the Drug Enforcement Administration, for example, show that seizures of marijuana are larger than the seizure of all other illegal drugs combined; while this many not be the best measure of what's actually being imported, it is a fairly good indication of what's coming into the country.
As for the costs of marijuana use, and accepting for the sake of argument that use of the substance would increase in some measurable respect if it were legalized, it seems clear that these costs do not justify the continuation of the status quo. Alcohol use and abuse are potentially far more dangerous than marijuana use, for example, and yet we not only don't make it illegal, but in many parts of the country its distribution and sale is managed by agents of the state government. Smoking tobacco also has serious long-term health implications, and yet we've learned over the past several decades that the best way to combat these problems is not by making the product illegal, but through a combination of education and social sanction. The fact that marijuana use may be bad for you, then, isn't a reason to make it illegal or to continue the with the current absurd War on Drugs. Finally, it strikes me that the potential for harms such as those the editorial mentions is largely irrelevant. Individuals ought to be free to decide what to ingest into their own bodies whether it is harmful to them or not. The government shouldn't be in the business of saving people from the consequences of their own bad decisions, that's what being a free adult is about.
On a final note, the Times notes that it is unlikely that Congress would act to legalize marijuana any time soon. However, this is an issue that, at least in theory, would not require Congressional action. Currently, the Food & Drug Administration classifies marijuana as a Schedule 1 drug along with heroin and LSD. Somewhat ironically, cocaine, methamphetamine, and prescription painkillers, which are arguably more dangerous than marijuana, are classified as Schedule 2 drugs. The agency could, essentially on its own, reschedule marijuana as a lower class drug and, while this may not lead to full legalization, it would take most of the law enforcement pressure off of medical marijuana, as well as providing momentum for the political argument for legalization. The FDA is currently reviewing the classification of marijuana, and while there is skepticism over whether anything will come of this current process, the fact that it is being done is progress in an of itself.
With everything else going on in the world, some may wonder why the Times is focusing on an issue like this right now, but it seems to me that this is as good a time as any. On both the medical marijuana and legalization fronts, the political momentum seems to be moving in a very clear direction. Polling now shows solid and growing majority support in support of the idea of legalization among the American public. More importantly, though, for the thousands of people who get caught up in the legal system on an annual basis because of these laws, there really isn't any better time than the present to address this issue. So, welcome to the club New York Times, some of us have been calling for this for some time now but it's always nice to have allies.