The Odd British Response To American Anger At BP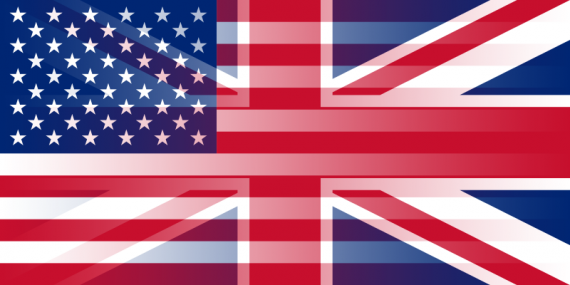 One of the most striking developments over the past several days has been news of the way that some Britons seem to be reacting to American anger at BP. It started with statements from Boris Johnson, the always outspoken Mayor London, who accused President Obama of using "anti-British rhetoric:"
Boris Johnson has warned that the "anti-British rhetoric" aimed at BP over the Gulf of Mexico oil spill is becoming a matter of national concern.

The London Mayor said that the company was paying "a very, very heavy price" for the consequences of an accident and pointed out that UK pension funds had a "huge exposure" to BP.

His comments came as BP's share price fell by 15.8 per cent in US trading and its London-listed stocks plunged even further, meaning that £57 billion has been wiped off its market value since the Deepwater Horizon disaster.

BP said that it was "not aware of any reason which justifies this share price movement".

(…)

Speaking on Radio 4's Today Programme, Mr Johnson said: "I do think there's something slightly worrying about the anti-British rhetoric that seems to be permeating from America.

"I would like to see a bit of cool heads and a bit of calm reflection about how to deal with this problem, rather than endlessly buck-passing and name-calling.

"When you consider the huge exposure of British pension funds to BP and to BP's share price, and the vital importance of BP, it starts to become a matter of national concern if a great British company is being continually beaten up on the international airwaves."

(…)

"OK, it has presided over a catastrophic accident, which it is trying to remedy," Mr Johnson said. "But ultimately it cannot be faulted because it was an accident that took place and BP, I think, is paying a very, very heavy price indeed."
Considering the fact that BP is responsible for an industrial accident that killed eleven American citizens and is causing unprecedented damage to beaches and marshland all along the U.S. Gulf Coast, I can honestly say that I think Johnson is being more than a little cavalier in his easy dismissal of the crisis. For one thing, it's not his beaches that are being inundated with oil. For another, despite his last statement above, we don't really know that this was indeed an "accident," or whether it was the result of gross negligence on the part of BP and the rig supervisors, as some reports indicate. In either case, it's simply absurd to say that criticizing BP, or expecting them to do their job and stop the oil leak, clean up the damages, and compensate people for the damages they've caused is "anti-British."
Johnson isn't alone, one columnist for the Daily Mail is saying that President Obama's behavior during this crisis reveals his underlying Anglophobia:
As the oil continues to gush in the Gulf of Mexico, angry rhetoric has gushed from President Barack Obama's lips. His rabid denunciations of BP have damaged the interests not only of that company but of most British people, in a way that must make us wonder whether he leads a friendly country.

Vince Cable, the new Business Secretary, calls Obama's rhetoric 'extreme and unhelpful'; London mayor Boris Johnson says it's 'anti-British', adding that 'BP is paying a very, very heavy price indeed'.

Bemusingly, David Cameron says only that he understands the U.S. administration's 'frustration', although he promises to take up the matter with Obama, after the Prime Minister returns from Afghanistan – where British troops are fighting and dying on behalf of the United States, it may be recalled.

'Extreme and unhelpful' is no exaggeration. Obama has played to the gallery by saying that he would like to sack Tony Hayward, head of BP; the president talks in a cheap way about 'kicking ass'. Whether or not the American president can kick our asses, he can certainly hurt our wallets and purses.

As BP's share price has plummeted, it has lost £55billion of its market value, and the company's entire outlook is very bleak, which affects most of us. Every British insurance company, building society and pension fund has large holdings of BP shares in its portfolio.

If you have a pension, at present or in prospect, your income falls with every sour word Obama speaks. It's a fine way for a friend to behave, if indeed we should regard the president as a friend.

(…)

When Obama continually refers to BP as 'British Petroleum', which is no longer its formal name, he is saying something revealing about himself, and his Anglophobic spite will come as no surprise to those who have followed his career, and read his memoir Dreams From my Father.

He seems to have made up the part about his father being tortured by the British in Kenya, but there's no question that Obama nurses a disdain for and even dislike of this country.
I'm no fan of President Obama's by any means, but I've got to say that I find myself  just a little bit stunned to see reactions like this coming from Brits who seem to be taking what is clearly justifiable anger at a company that has fallen down on the job and been less than clear with the public about the full extent of the disaster. It would be odd, for example, to see Americans reacting the same way if an American company caused an industrial accident in another country (the Bhopal disaster comes to mind).
As I write this, President Obama and Prime Minster Cameron are scheduled to talk via telephone about the crisis, although it escapes me exactly what  David Cameron can do to help with an environmental crisis in the Gulf of Mexico. Then, later today, the United States will play England in a first-round World Cup match. These are odd days in US-UK relations for sure.