The Odd, Odd Case Of Alvin Greene Gets Even More Odd
Alvin Greene is running a political campaign, but it's unlike anything anyone has ever seen before.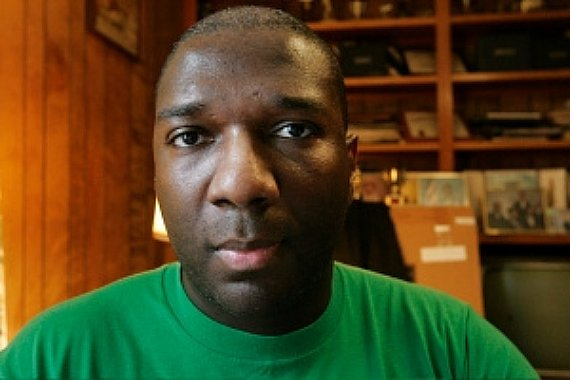 When we last left Alvin Greene, he had survived an attempt by South Carolina Democrats to remove him from the ballot, since then his campaign, such as it is, has taken a very odd turn. For one thing, he's apparently figured out that talking to the press may not be the best thing to do:
After dozens of interviews, the candidate has begun to shun reporters, wearily asking what the story is going to be about and sometimes refusing to talk.

Two weeks ago, Greene asked the same AP reporter he'd welcomed into his home to leave, saying he was "a busy man" and repeating "Go! Go! Go! Go!" while avoiding eye contact. A phone call to arrange an interview later that day was met with a gruff request to return a week later at 1:30. When the appointment arrived, Greene wasn't there. Greene answered another request for a long interview Monday by telling the reporter to call back in a couple of weeks.
He did, however, given an extended interview to London's Guardian, where he unveiled his plan to revive South Carolina's economy:
It becomes clear fairly early in our conversation that Greene is not the greatest orator. He is not in the mould, say, of one of his heroes, Barack Obama. When I ask him whether Obama, as a fellow African-American, had been an inspiration behind his own decision to enter politics, he says, "Yes, I mean there's something that, you know, I knew so I just knew that. It was in my mind, I knew that, that, that, that the voters really, they really, that they really, erm, followed the candidate. That they really wanted substance in a candidate . . . "

It is clear, too, in the course of the two hours I spend with Greene that he has some pretty wacky ideas that, were he to win in November, would put him among the more unpredictable members of the senate. At one point, he lurches off on his big idea for how to create jobs in South Carolina.

"Another thing we can do for jobs is make toys of me, especially for the holidays. Little dolls. Me. Like maybe little action dolls. Me in an army uniform, air force uniform, and me in my suit. They can make toys of me and my vehicle, especially for the holidays and Christmas for the kids. That's something that would create jobs. So you see I think out of the box like that. It's not something a typical person would bring up. That's something that could happen, that makes sense. It's not a joke."
You heard it here first kids. The Alvin Green action figure. Better get your letters out to Santa now before supply runs out !
Since the primary, I've vacillated between the idea that Alvin Greene is pulling off some kind of enormous practical joke and the idea that he's just, well, totally nuts. After reading that Guardian interview, I'm as confused as ever.