The Office of Legal Counsel
Holding the president accountable is hard.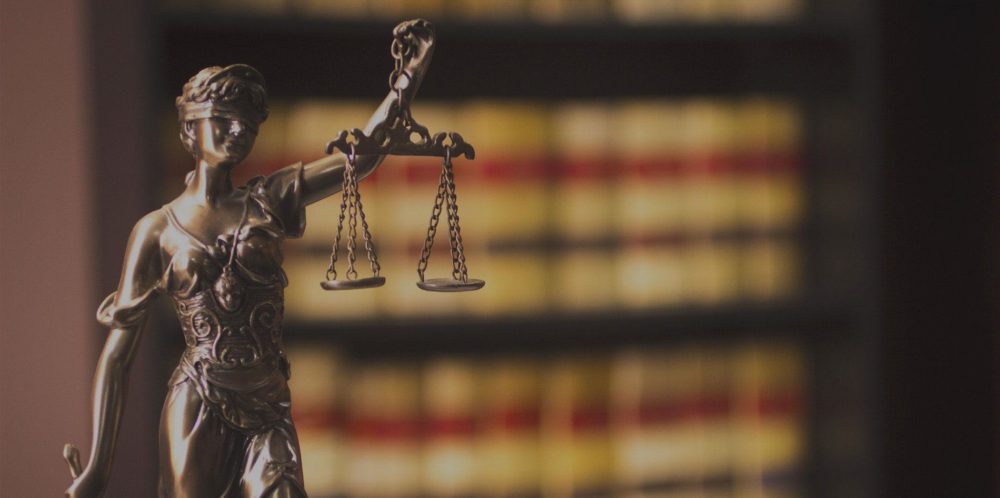 Let me try and fill in with more specificity what I was trying to address in what was really an aside/a hypothetical in the comment section of a recent post. I was trying to point out the degree to Office of Legal Counsel (OLC) opinions could shield a president from prosecutions (the hypothetical was Bush and torture). I argued that the OLC memos would have provided a basis for a strong defense if Bush were prosecuted.
I understated the situation.
Note the following for Jack Goldsmith in an interview with Preet Barhara earlier this year (emphasis mine):
Jack Goldsmith: But there is that consequence in the criminal law context. When the Justice Department through OLC says that a practice is lawful and people engage in this, then they can't be prosecuted later. The best example of this is with the interrogation memos that were so controversial when Eric Holder became Attorney General under Obama, and they looked back at the Bush era practices, which itself was controversial. They decided right off the bat that they were not even going to investigate CIA practices that had been approved by the Justice Department, they were only going to investigate practices that went beyond the opinions. That's an example of that impact.
See, also, this passage from Goldsmith's book, The Terror President.
So, really, I undersold the significance of an OLC ruling as it pertains to the degree to which is would forestall the prosecution of a president (at least as it pertained to the torture issue in those memos under Bush).
Keep in mind the OLC is part of DOJ, so it would be odd for the DOJ to bring charges against someone who was doing what DOJ said they could.
I would note that Goldsmith served as head of OLC from 2003 until his resignation in June of 2004, which he linked to his reversal of the torture memos that had been issued by that office in 2002. He is currently a law professor at Harvard and is an expert on national security law (and probably known by many here as the co-founder of Lawfare).
In short: he knows what he is talking about.
More from the interview that is relevant:
Preet Bharara: OLC opinions have become controversial, and the average person in America doesn't fully understand why we should be according those opinions weight, for example, in the controversial case of the president of United States and whether or not he can be indicted. [inaudible] this long-running commentary on this. While Bob Mueller was doing his investigation people would say, "Well just because there are two OLC opinions that say something about this, that's not law. That's not a statute. That's not a regulation. That's not a Supreme Court decision." How do you explain to people why and for what purpose OLC opinions carry any weight?

Jack Goldsmith: Yeah, so it's a very fair question and a very fair concern, and I think there's a straightforward answer. The straightforward answer is that the president of the United States, when he acts, has to make sure that he acts consistent with the law, and that means that the executive branch, and that means not just the president but all executive branch actors, and that means they need to figure out what the law is. So much of the law that's relevant to executive branch practice, there's no Supreme Court jurisprudence on, so there's no Supreme Court jurisprudence on the question of whether the president can be indicted.

Jack Goldsmith:  It falls to only one actor, that the executive branch has to figure that out for itself, and they've done this, the executive branch has interpreted law for itself going back to the founding. It is something that actually the framers almost certainly contemplated, but there are reasons to worry about it. As I've written in other books, OLC tends to interpret presidential power broadly, it tends, at the margins, to protect the president, it tends to have a separate jurisprudence from the Supreme Court. It's just a feature of our constitutional landscape and it is what it is.
I would recommend the entire interview.
At any rate, I am less making an argument than trying to further point out, like it or not, that holding former presidents accountable it tricky. In this case, especially in areas of national security (broadly defined). And this is also to underscore why I made the points that I made in the comment thread that inspired this post.
See, also, this WaPo piece from last year: Justice Department opinions take on the force of law — but are not, in fact, the law
Unlike a court, the OLC's opinion-making process is neither neutral, adversarial nor transparent. Much of its work is kept secret. Some is informal, according to lawyers who have worked there, consisting of emails and purely oral communications.

All this is among the reasons executive branch power keeps expanding, often at the expense of Congress, particularly in areas involving war powers and national security.

[…]

Deference to the president "is baked into OLC's culture," former OLC lawyer Erica Newland wrote recently in The Washington Post. It "proceeds from the assumption that the president is acting consistent with Article II of the Constitution and with his oath of office, both of which require that he 'faithfully' execute the laws."
And yes, a court can overturn an OLC ruling (and Congress could change the law), but consider that court review is not self-executing (lawsuits have to be filed) and laws hardly happen easily, especially in controversial areas.
What I am trying to note here is that holding former presidents accountable in a legal fashion is complicated, and as it pertained to Bush, the torture memos, and OLC, it was all the more complicated.