The Problem with Trump: The Turks and the Kurds
Trump's error in Syria.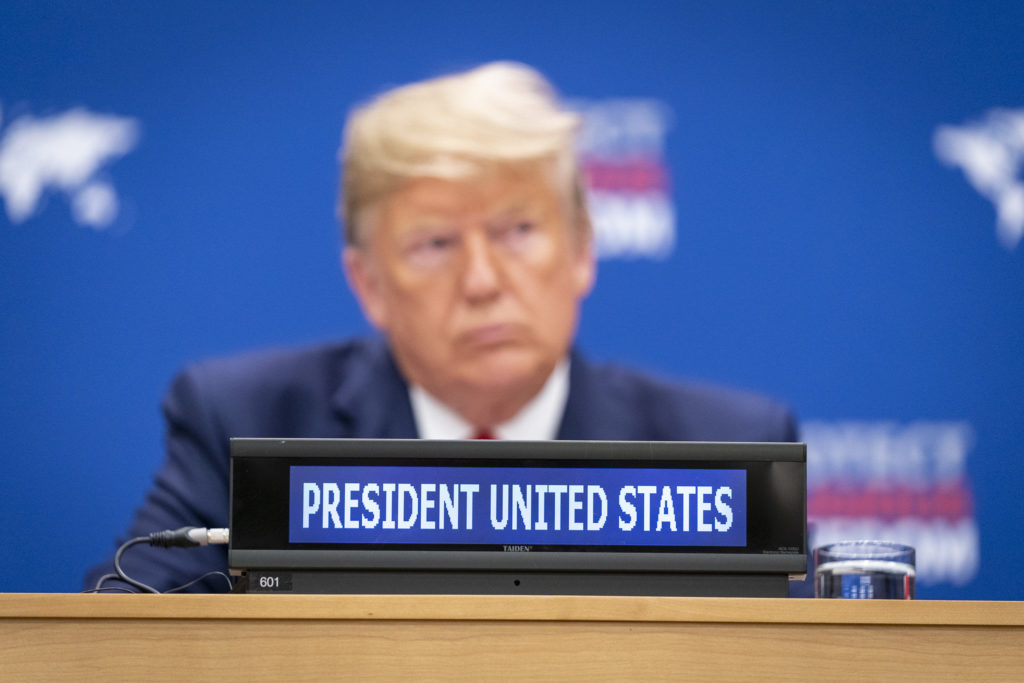 As I noted in my previous post, it has been obvious to me that Trump has always lacked the "character, competencies, and capacities" to be president. This was manifestly obvious to me in the context of foreign policy. I recall trying to explain to friends and acquaintances why Trump was unsuited to the important position of directing US foreign policy, but often failing to convince. His obvious ignorance of the world and the complexities of the global economy were obvious to me, but often not clear to partisan supporters.
I think that his decision vis-à-vis Turkey and the Kurds is the easiest example of this problem to date, although it is not the most serious foreign policy mistake he has made nor the most damage he has done.
Please note: the issue was not about policy differences (although, certainly I disagreed, and still disagree, with Trump on a host of policy areas). I expect not to agree with given politicians on policy. But, I have what I think is a reasonable expectation that someone aspiring to be president would either a) have a competent grasp on topics raised, or b) surround him-or-herself with competent people (or, at least, semi-competent).
There were two basic ways a Trump administration come have gone. The path not taken was a fairly conventional presidency in which Trump dialed back his personality and surrounded himself with people who knew what they were doing who could guide him during his tenure in office.
Instead, the path taken was one that has increasingly led to Trump being Trump with his Dunning-Krueger syndrome on full display.
Of course the problem with Dunning-Krueger, the notion that ignorance of a subject can make one think that one is expert instead, is that it can affect both politicians and their supporters.
It is difficult to get someone who pays little attention to these things to explain why Trumps tariffs are a problem. First, most people don't know what a tariff is or how they work. Second, if one doesn't understand and one is a Republican partisan one is likely to believe Trump when he lies about how China is paying them. Plus, the effects are not obvious and immediate.
Or, it would take a serious minute to explain the obligations that NATO partners have agreed to in terms of committing x% of GDP towards defense spending, This requires, at a minimum, understanding something about fiscal policy, what GDP means, as well as the role NATO plays, and has played, in US national security policy.
Both global trade and international security cooperation are complicated and easily demagogued by a crude nationalist like Trump. He can make it all sounds as if the US getting taken to the cleaners by foreigners without any acknowledgement or understanding about how these arrangement actually empower and advantage the United States (as well as how they foster a functioning and stable global order on the US's terms).
Indeed, to try and adequately explain to most people why NATO or the G7 or the WTO are important to vital US interests would take we an hour with a white board and a host of tables in charts in a PowerPoint deck–if not multiple sessions.
The failings of the administration in foreign policy (again, in terms of sheer ignorance of how the world works, not just disagreement about policy) have been evident from the word go. But explaining the problems is, as noted above, often challenge.
And then came the Turks and the Kurds in Syria.
Now, yes, any foreign policy situation is going to have details that most people will not fully understand. Just knowing where Turkey and Syria are on a map raises problems for many, let alone questions about the Kurds and their relationship to long-term Turkish and Syrian politics. Why are they fighting in Syria? Why does Turkey not like the Kurds? Who are the PKK? I thought the Kurds were in Iraq? How does ISIS fit into all of this? And so forth.
However, the current scenario is straight-forward and happening in real time: Trump via phone and tweet essentially gave the Turk's the green light to roll into Syria and attack Kurdish forces in that area.
And the news reports are clear: Turks are killing Kurds and ISIS prisoners are now no longer under guard by those Kurds.
Indeed, condemnation (and confirmation of the above) is coming from within Trump's party. Just today:
Every time I read tweets or statement along these lines, I think: elections have consequences, and sometimes deadly ones.
In simple terms, Trump made a rash decision without any policy process involved about a situation that he really does not understand. And the consequences are real and deadly.
Over time, if not already, this becomes the kind of error that could erode some of his support. It shows his ignorance. It was his call, not someone else's. The effects of the decision were public and the outcomes in real time and directly linked to his actions.
The basic story is easy: Trump withdrew US forces and Turkey rolled in. They attacked US allies, the Kurds, and released ISIS prisoners as a result. And no one is disputing these facts.
The fact that is also generate off the wall responses like the following just add to the ridiculousness of it all:
Who talks like that?
I don't expect this to be some major turning point, but it has the chance of being a more significant event than, say, the trade war or the withdrawal from the JCPOA (both bad foreign policy decisions with long-term implications, but that are harder to understand and whose effects are not obvious and immediate).
At a minimum, this decision and its results are exactly the kind of thing I, and others, feared from a Trump administration.
It is governance based on ignorance.
It is expert-free decision-making.
It has short term negative effects.
It has potentially serious long-term effects.
And, while the context may be complex, the actual behavior on Trump's part is not hard to understand.
Yes, he can pretend that this fulfills some campaign promise, but it was an obvious mistake.