The Return of Hunter Biden
A Senate GOP report doesn't find anything new.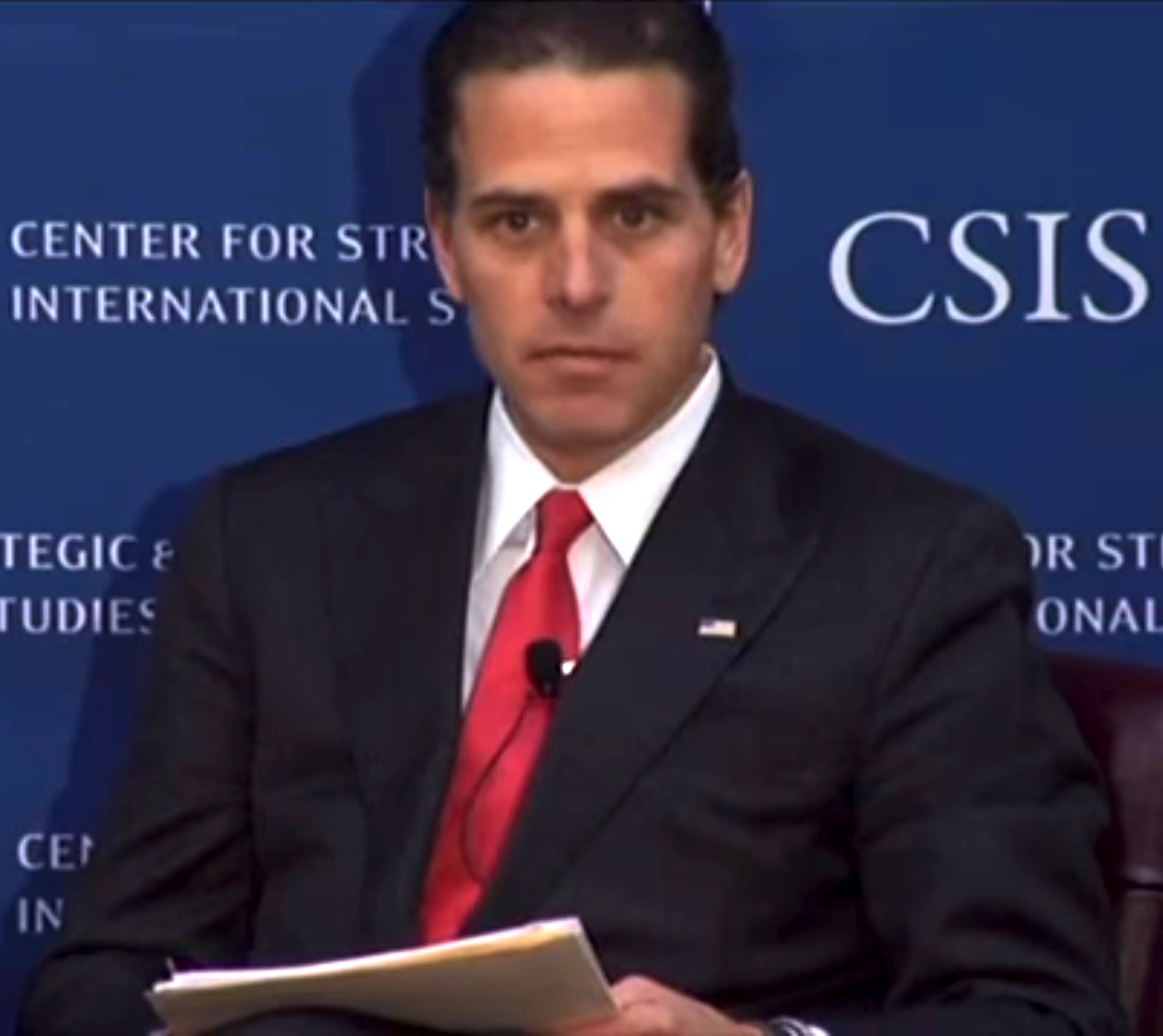 Senate Republicans have released a report on Hunter Biden's activities in Ukraine, and the results are underwhelming. Via WaPo: GOP senators' report calls Hunter Biden's board position with Ukraine firm 'problematic,' but fails to show how it changed U.S. policy.
Senate Homeland Security and Governmental Affairs Committee Chairman Ron Johnson (R-Wis.) and Senate Finance Committee Chairman Charles E. Grassley (R-Iowa) co-authored the report, which comes just weeks before the Nov. 3 election between President Trump and Joe Biden.

The GOP report concludes that "Hunter Biden's position on Burisma's board was problematic and did interfere in the efficient execution of policy with respect to Ukraine," while charging that he and other Biden relatives "cashed in on Joe Biden's vice presidency."

But at the same time, the report states that "the extent to which Hunter Biden's role on Burisma's board affected U.S. policy toward Ukraine is not clear."
I don't think anyone ever thought that that Hunter Biden didn't cash in on his name. Indeed, I wrote the following back in December:
And let me be clear: I have no interest in defending Hunter Biden, per se. Indeed, everything I know about him suggests a person with questionable judgment at best…there is no doubt in my mind that he got the offer to work with Burisma because of his last name and that he showed poor judgment in taking the position, since it clearly always had the chance of causing problems for his father.
James Joyner wrote a post a few days before entitled Hunter Biden's Socially Acceptable Corruption. Not to mention this WaPo column from the time: The Hunter Biden story is a troubling tale of privilege.
So yes, there is something wrong with people getting highly paid and/or powerful jobs due to their family ties (and the current administration has set such a remarkable example in this arena).
And that having the VP's son in such a position might have caused some difficulties for the Obama administration is no surprise.
But it is noteworthy that a politically-motivated investigation could not confirm the more damning narrative proffered both by Trump and right wing media: that Joe Biden used his office to get a prosecutor fired so that said prosecutor was investigating Burisma (or that some secret nefarious thing was going on). The charge was always convoluted (after all, the prosecutor was known to be corrupt and there was an international effort of the US and Europe to get him removed).
Back to the report:
The investigation, which was launched last year, has been mired in controversy since the start, as Democrats accused Johnson and Grassley of running the probe to try to counter the House's impeachment of Trump, who pressured Ukrainian officials to investigate the Bidens.

Johnson and Grassley have defended the investigation as a legitimate probe into potential abuses of access to power. But the standoff took a darker turn this summer, when Democrats accused Johnson of laundering Russian disinformation through his probe — a charge Johnson and Grassley have vehemently rejected.

[…]

The senior Democrat on the Finance Committee, Sen. Ron Wyden (Ore.) called the report authored by Grassley and Johnson a "sham investigation" that relied in part on Kremlin disinformation.

Wyden said the inquiry "was an attempted political hit job facilitated by the State Department, and rooted in the disinformation pushed by a pro-Russian operative and Russian asset who is under U.S. sanction.

Throughout this effort I have been deeply disturbed by Senate Republicans' willingness to disregard national security concerns and push Russian disinformation. The Senate must never again be abused in this way."
Two quick take-aways. First, we see here the continued entanglement of Republicans with actors pushing Russian disinformation. That is extremely disturbing. Second, even with disinformation and a dedicated attempt to dig up dirt, there doesn't appear to be much of anything there to find.