The Second-Largest Religion By State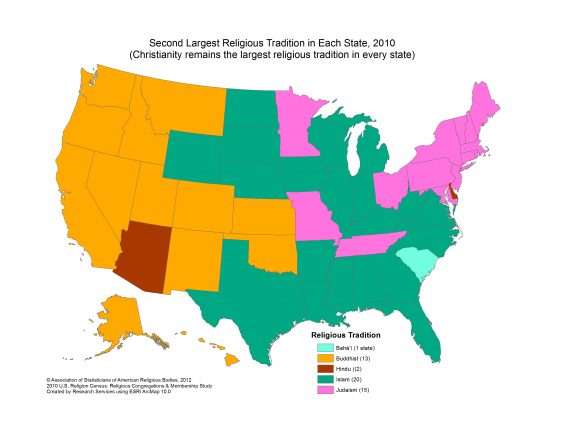 Reid Wilson takes a look at the map above (click to enlarge), which shows the second-largest religion in each state:
In the Western U.S., Buddhists represent the largest non-Christian religious bloc in most states. In 20 states, mostly in the Midwest and South, Islam is the largest non-Christian faith tradition. And in 15 states, mostly in the Northeast, Judaism has the most followers after Christianity. Hindus come in second place in Arizona and Delaware, and there are more practitioners of the Baha'i faith in South Carolina than anyone else.
Not entirely surprising, I suppose. Although one wonders how South Carolina became an outpost for the Bahai'.