The US Senate, Where Down is Up
The filibuster is now so commonplace that it's baked into the expectations.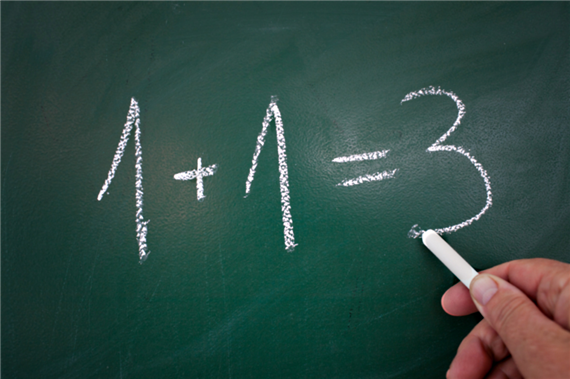 In my earlier posting "Gabby Giffords on the Gun Lobby," I made several errors, since corrected, mischaracterizing the failure of the supporters of Senator Feinstein's bill to get 60 votes to invoke cloture to end a virtual filibuster as a "supermajority" the other way. Normally, that wouldn't prompt a second post calling attention to the fact. But the events that got me there strike me as interesting.
This morning, scanning to see what had been posted here since I last checked, I came across Doug's post "'Assault Weapons" Ban' Goes Down By Decisive Margin." My initial instinct was that, no, it had not gone down by a wide margin but rather it failed to garner a supermajority in favor. Yet, the lede of the story in The Hill on which it was sourced was "The Senate rejected implementing an assault weapons ban Wednesday on an 40-60 vote." I checked a handful of other stories and they all reported it roughly the same way. Thus, I presumed that I was wrong. That, in fact, there had been an up-or-down vote and 60 Senators voted against it.
But, no, the vote was on cloture and it only got 59 votes—one short of the required 60 but 9 more than a majority—and so the measure died.
So this is where we are: The filibuster, which just a few years ago was a rare parliamentary device to ensure that hugely controversial legislation couldn't be rammed through on a slim majority, is now so commonplace that it's baked into the expectations. Reporters treat the fact that it now takes a 60 vote supermajority to do damned near anything in the Senate as a given and report that score backwards.
Philip Bump, writing for The Atlantic Wire, notes that the practicalities are even worse: "The Gun Bill Blockers Only Represent 38% of America."
A Senate filibuster, as it is commonly practiced, allows any senator to speak indefinitely on any bill. If 40 of his or her colleagues vote to end the filibuster (known as "cloture"), the legislation can move forward. If not, it's essentially defunct. We compiled data comparing state population, yesterday's Senate vote, and the 2012 election to put together a portrait of how senators representing only a fraction of the country could ensure that no bill advances.

First, we looked at each state's population, using July 2012 population estimates from Wikipedia. The darker the blue, the higher the population.The twenty-one smallest states

Then we isolated the 21 smallest states. If every senator from each of these states were to oppose cloture on any given bill, they could maintain the filibuster indefinitely.

Those states have a population of about 32 million Americans — which is just over ten percent of the country. And about six million fewer than live in California.


[…]

Breaking out the population of the states that backed the filibuster (and splitting it in half if only one senator backed cloture), we see that 37.7 percent of America, represented by 46 senators, blocked the background check compromise.
Of course, none of this is new. The Framers designed a system where the small states had disproportionate power and the Senate has long allowed a dedicated minority to stop or at least delay a vote.
I'm not particularly outraged about the outcome in this particular case. If we're going to have a filibuster, a very contentious bill being rushed through in reaction to an emotional crisis is what it's for. And, even though I broadly support the bill that was defeated, I don't think the consequences of failing to pass it right now in exactly this form are particularly dire.
But the combination of ever-increasing disparity in state populations, entrenchment of party alignment, and the routinization of the filibuster is a bad one.