There Are No "Illegal Immigrants"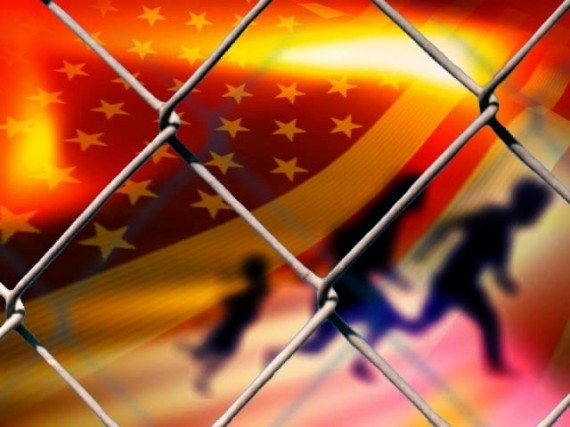 Mark Ambinder makes an interesting point:
Here is something you probably don't know about illegal immigrants in the United States. There aren't any. Zero. The term, on its face, is willfully misleading.

It is not a crime to emigrate to the United States without a visa. The punishment for overstaying a visa, or for having been discovered in the United States without a visa, is not a criminal penalty. It is a civil remedy; an administrative sanction. That's because the executive branch has the primary right to decide who gets to stay here and who doesn't. So the phrase "undocumented immigrant" is not a politically correct, less-than-harsh way of referring to what are commonly called "illegal immigrants." It'smuch more accurate.
While it may seem counter-intuitive, and will likely result in strong objections from the political right, it is accurate for the most part. To the extent that there are criminal penalties related to someone's immigration status, those generally tend to come unto play when someone tries to work without legal authorization, uses false identity documents, or engages in something such as identity theft or human trafficking. Generally speaking, though, the mere act of being in the United States without proper authorization does not give rise to a criminal charge. Instead, as Ambinder points out, deportations are generally dealt with as civil proceedings, although in some respects they do resemble criminal trials in that the "accused" has a right to counsel, along with the other rights granted under the Constitution.
It's a trivial point, I suppose, but potentially significant in that one's attitude about immigration reform and the rights of people is likely to change if you stop viewing these people as law breakers.