There is No 'Manchin Dilemma'
He beats the alternative.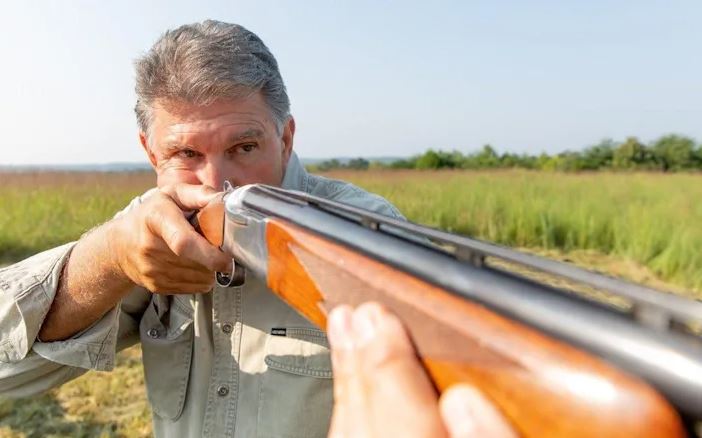 In "Democrats confront their Manchin and Sinema dilemma," POLITICO's Burgess Everett and Marianne Levine outline the frustrations the majority party in the Senate have with their two most conservative members.
Joe Manchin and Kyrsten Sinema hold the reins on President Joe Biden's jobs and families plan, and their fellow Democrats are struggling with how to handle it.

Led by Manchin's media tour on Sunday shows and in the Wall Street Journal op-ed pages, the two moderate senators are essentially dictating the final terms of what their colleagues have envisioned as a transformational social spending, tax and environmental package. Manchin's willingness to take his argument to the public has progressives seething and has made him the focal point of angst within the Democratic Party's small majorities.

Asked if he was aligned with Manchin on reconciliation, Sen. Jon Tester (D-Mont.) cracked: "Are you crazy? Are you trying to get me shot? I'd never, ever want to be aligned with Joe Manchin. My wife would divorce me."
Despite the headline, most of the coverage, as is usual, is about Manchin, who is far more vocal and gets more facetime on television than Sinema.
On Sunday, Manchin suggested he'd support spending at perhaps half that level, or whatever can be paid for via tax increases. Yet he wants smaller tax increases than envisioned by some fellow Democrats in Congress, potentially slimming the bill further. And with a 50-seat majority, whatever Manchin agrees to may be the final deal that can pass Congress.

"If we assume what he is saying, and you need 50 votes, it will be something less than [$3.5T]," said Sen. Debbie Stabenow (D-Mich.), a member of Democratic leadership, who rebutted Manchin's calls to slow down consideration of the bill. "We've got some pretty big crises in front of our faces. We don't have to wait until down the road, when we talk about wildfires and what's happening with the climate."

[…]

Manchin appeared on three Sunday shows, sparring with Sen. Bernie Sanders (I-Vt.), who has narrowed his ambitions from $6 trillion in spending to $3.5 trillion. And the outsize sway of Manchin is wearing on some Democrats.

Several Senate Democrats declined to engage with reporter questions Monday about Manchin's latest objections. Sen. Martin Heinrich (D-N.M.) declared: "I can't respond to everything Joe Manchin says, that's not my job." And after saying on Sunday that Manchin's position to scale back the bill was "absolutely not acceptable to me," Sanders merely stated that the $3.5 trillion package is "enormously popular with the American people," when asked Monday.

Those reserved comments highlight Democrats' reality: They need Manchin's vote and criticizing him doesn't help them.

"We have 50 Democrats, we need all of them," Sen. Elizabeth Warren (D-Mass.) said.
There's more but you get the gist: the more progressive members of the caucus think they've already compromised enough and are annoyed or worse that Manchin and Sinema won't get on board—and seething that Manchin is being so public in his obstreperousness. But Warren has it right: Manchin is likely the swing vote that allows Kamala Harris to put the package over the finish line. He is, therefore, the left limit as to what's in said package.
This is not a "dilemma." It's the reality of coalition politics. And, for Democrats, it beats the hell out of the alternative.
For all intents and purposes, the United States has a two-party system. And, while the parties are more ideologically and socially sorted than they have been in a very long time, they're still relatively broad coalitions. When either party has a small majority—and it doesn't get smaller than a 50-50 tie!—they're going to have difficulty reaching agreement to take bold steps.
Like it or not, Manchin is about as liberal a Senator as one can imagine West Virginia sending to Washington. And, frankly, he's likely to be the last Democrat elected to fill that seat in a generation. So, as frustrating as he may be to the more progressive wing of the party, he's what stands between them and Senate Majority Leader Mitch McConnell. Manchin is the only reason Harris is anything more than a spare tire.
Now, as Steven Taylor and I have noted ad nauseam, there are other reasons for Democrats to be frustrated. In a more representative system, they would almost certainly have a more comfortable majority in the House and a much, much more comfortable margin in the Senate. But, in the system that we have and are likely stuck with, Democrats should be thankful for Manchin rather than whining about him.