Third Quarter GDP Revised Downward To 2.0%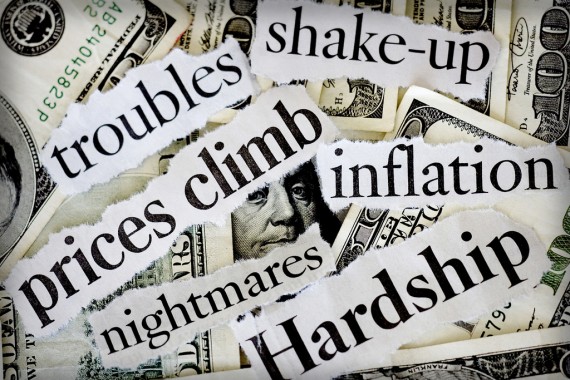 Remember that anemic but better than nothing GDP growth rate of 2.5% in the Third Quarter? Yea, well, that's gone now, and the future's not looking all that bright all of a sudden:
The United States economy grew at a slightly slower pace than previously estimated in the third quarter, but weak inventory accumulation amid sturdy consumer spending strengthened analysts' views that output would pick up in the current quarter.

Gross domestic product grew at a 2 percent annual rate in the third quarter, the Commerce Department said in its second estimate on Tuesday, down from the previously estimated 2.5 percent.

The revision was below economists' expectations for a 2.5 percent growth pace. But the details of the G.D.P. report, especially data showing still-firm consumer spending and the first drop in businesses inventories since the fourth quarter of 2009, appeared to set the stage for a stronger economic performance this quarter.

Data so far suggest the fourth-quarter growth pace could exceed 3 percent, which would be the fastest in 18 months.
Not everyone shares that rosy outlook on the future, though:
Economist Justin Wolfers has been rummaging through the new GDP data and observes that the underlying fundamentals don't look terribly encouraging either. It's possible we could be in store for further downward revisions, meaning we've been growing even less than the already-middling rate that the current numbers suggest. "At this point," Wolfers notes, "we are only one small data revision away from declaring the US is in a recession, which began in mid-2011. Seriously."
And then there's Europe, which seems to vacillate between bad and worse every other day or so. A recession there is likely to slow growth in the United States at least somewhat and,even if it doesn't throw us into a recession as well, it's going to make this recovery even more anemic than it's been so far.There's still on more revision of the third-quarter data to go, and it's entirely possible that we'll see the growth number slip below 2%. If that happens, then any idea that we're getting out of this any time soon will go right out the window. And, oh yea, that 3% forecast for the 4th Quarter? I wouldn't necessarily count on it.