Todd Akin Hurting Romney/Ryan In Missouri?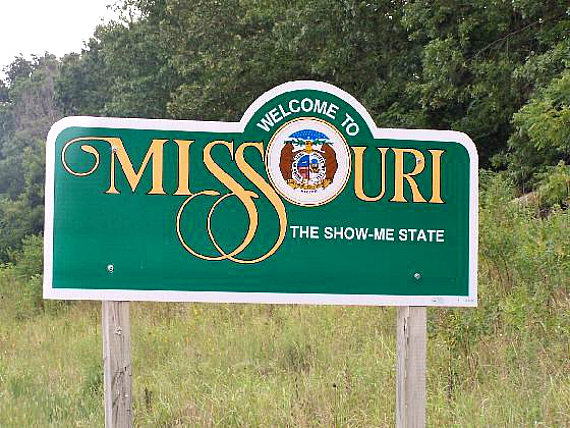 A new poll seems to indicate that the Todd Akin controversy is hurting the Republican ticket in the State Of Missouri:
As the controversy over Republican Senate candidate Todd Akin's "legitimate rape" comment continues, Mitt Romney's lead in Missouri has vanished.

The latest Rasmussen Reports telephone survey of Likely Missouri Voters finds President Obama with 47% support to Romney's 46%. Three percent (3%) favor some other candidate in the race, and three percent (3%) more are undecided.
The last Rasmussen poll had Romney up by six, and the one before that had Romney up by seven, so this is a significant change that many indicate trouble for the Republican ticket in a swing state that seemed to be turning red as the campaign went on. The current RCP Average is still Romney +4.7, but as the chart indicates, the race was moving solidly in Romney's direction until the Akin controversy hit: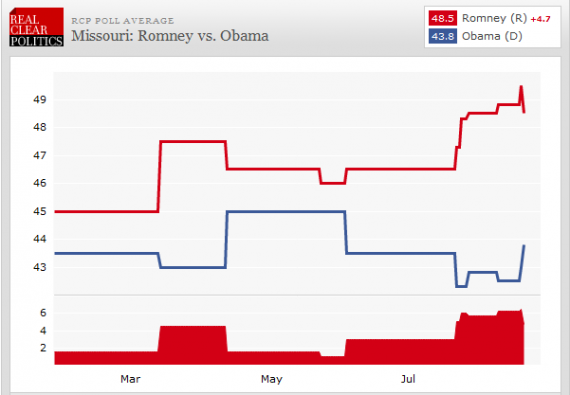 It's hard to tell whether this poll is an indication of a new trend, or an immediate, albeit temporary, reaction to the Akin controversy that won't last very long. We'll need to see if this trend continues in future polling in the state, and if it's replicated in polls by other pollsters. If that happens, then Missouri will become a far bigger battle for Romney and Ryan than they were likely anticipating, and the path to victory will become even more precarious.