Top Ranking Democrat Accuses Mystery Senate Candidate Of Being A Plant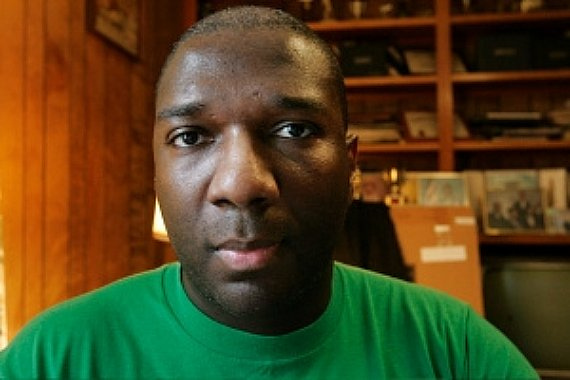 Congressman James Clyburn is a little suspicious of surprise candidate Alvin Greene:
The man nominated as Democrats' candidate for Senate in South Carolina might have been a "plant," a high-ranking Democrat suggested Thursday.

House Majority Whip James Clyburn (D-S.C.) called for South Carolina to investigate the circumstances that led to Alvin Greene winning the Democratic Senate primary in his state earlier this week.

"There were some real shenanigans going on in the South Carolina primary," Clyburn said during an appearance on the liberal Bill Press radio show. "I don't know if he was a Republican plant; he was someone's plant."

The third-ranking House Democrat said he found it strange that Greene, a relative unknown prior to Tuesday, was able to produce the money to register and run for Senate despite being unemployed.

Greene allegedly tried to pay the registation fee in cash, and Clyburn said he wondered whether an outside party might have funded both the fee and Greene's campaign, in violation of federal campaign finance laws.
The details of the payment of that filing fee, and the rest of Greene's past, are suspicious enough for me to think that Clyburn is justified in calling for an investigation
The evidence is mounting that Alvin Greene — the mysterious unemployed veteran who has a pending felony charge and shocked South Carolina by winning the Democratic Senate primary Tuesday night — was put up to the candidacy in some sort of political skulduggery.

In March, Greene paid a $10,400 filing fee to get on the ballot. But just four months before that, when he was charged with showing obscene images to a woman, Greene qualified for representation by a public defender— which in South Carolina requires an "affidavit of indigency" to prove that you can't afford your own attorney.

Greene was charged in November with showing a University of South Carolina student pornography on his laptop in a school library. According to case information from the South Carolina Judicial Department, he is being represented by a Richland County public defender. For Greene to qualify for that representation, Richland County Assistant Solicitor Joanna McDuffie told Yahoo! News, he would have had to complete a questionnaire attesting to his income and assets.

"They ask, 'Do you have a checking account?,' and if you say yes, then you have to say how much is in it," McDuffie said. If Greene disclosed a bank account with more than $10,000 in savings, it's doubtful — to put it mildly — that he would have qualified for a public defender. The South Carolina Commission on Indigent Defense, which operates the state's public defender program, makes clear that courts take into account "the number of people in your household, whether you own any real estate, or have money in the bank" when deciding whether to assign a public defender to a defendant.
So there's question number one — where did Greene get the money for his filing fee. Unless he struck it rich between November and March, it seems very unlikely that he paid it out of his own funds.
Honestly, I'm not sure what could possibly be going on here. Given the fact that Jim DeMint would be assured of re-election regardless of who his opponent was, I find it hard to believe that this was some kind of organized Republican plot. The most likely possibility to me would be that the entire candidacy is some kind of massive political practical joke.
Even then, though, the fact of the matter remains that 59% of the people who voted in the South Carolina Democratic Primary voted for this guy. There's no way that could've been engineered by anyone. There's a story here, but I honestly have no idea what it could be.
Meanwhile, practical joke or not, Greene is starting to make media appearances, and the non-seriousness of his campaign is becoming evident.
First here he is in appearance this afternoon with Shephard Smith on Fox News Channel:
And, here's a longer, even more bizarre, interview with a local station in South Carolina:
And, to make things even more interesting, Greene will be a guest tonight on Countdown with Keith Olbermann. That should be interesting.
Stay tuned, folks.