Transphobic Cruelty
When prejudice overrides simple humanity.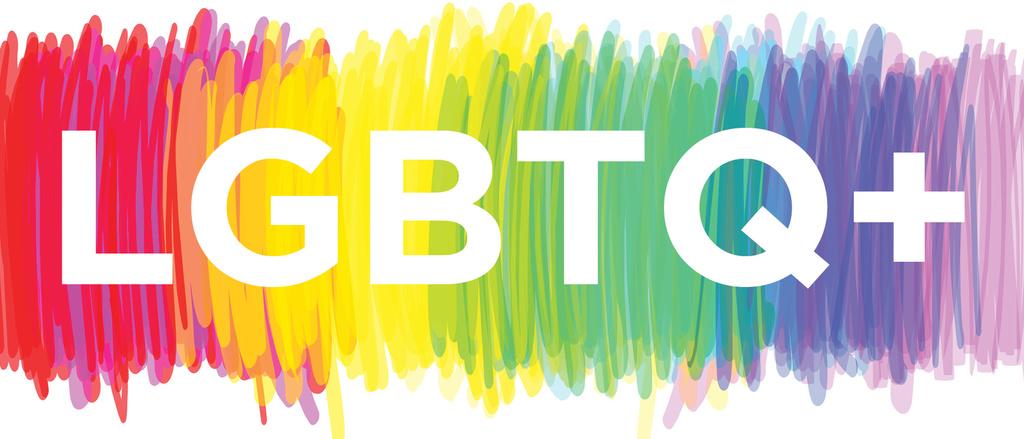 Two overlapping stories in the overnight news.
AP ("Trans girl misses Mississippi graduation after being told to dress like boy"):
A transgender girl in Mississippi is not participating in her high school graduation ceremony because school officials told her to dress like a boy and a federal judge did not block the officials' decision, an attorney for the girl's family said Saturday.

Linda Morris, staff attorney at the American Civil Liberties Union's Women's Rights Project, said the ruling handed down late Friday by U.S. District Judge Taylor McNeel in Gulfport, Mississippi, "is as disappointing as it is absurd."

"Our client is being shamed and humiliated for explicitly discriminatory reasons, and her family is being denied a once-in-a-lifetime milestone in their daughter's life," Morris said. "No one should be forced to miss their graduation because of their gender."

The ACLU confirmed that the 17-year-old girl — listed in court papers only by her initials L.B. — would skip the Saturday ceremony for Harrison Central High School in Gulfport, about 160 miles (260 kilometers) south of Jackson.

The student "has met the qualifications to receive a diploma," according to Wynn Clark, attorney for the Harrison County School District.

The ACLU sued the district Thursday on behalf of the student and her parents after Harrison Central principal Kelly Fuller and school district superintendent Mitchell King told L.B. that she must follow the boys' clothing rules. Graduating boys are expected to wear white shirts and black slacks, while girls are expected to wear white dresses.

L.B. had selected a dress to wear with her cap and gown. The lawsuit said L.B. had worn dresses to classes and extracurricular events throughout high school, including to a prom last year, and she should not face discriminatory treatment during graduation.

King told L.B.'s mother that the teenager could not participate in the graduation ceremony unless L.B. wears "'pants, socks, and shoes, like a boy,'" according to the lawsuit.

Clark wrote in court papers Friday that taking part in a graduation ceremony is voluntary and not a constitutionally protected right for any student.
AP ("Using 'he/him,' 'she/her' in emails got 2 dorm directors fired at small New York Christian college"):
Shua Wilmot and Raegan Zelaya, two former dorm directors at a small Christian university in western New York, acknowledge their names are unconventional, which explains why they attached gender identities to their work email signatures.

Wilmot uses "he/him." Zelaya goes by "she/her."

Their former employer, Houghton University, wanted them to drop the identifiers in line with a new policy for email formats implemented in September. Both refused and were fired.

"My name is Shua. It's an unusual name. And it ends with a vowel, 'a,' that is traditionally feminine in many languages," Wilmot said in a nearly one-hour video he and Zelaya posted on YouTube shortly after they were let go last month. "If you get an email from me and you don't know who I am, you might not know how to gender me."

Ongoing culture wars in the U.S. over sexual preferences, gender IDs and transgender rights have engulfed politics, school campuses and many other facets of public and private life. At least 17 Republican-led states have severely restricted gender affirming care. Debates continue to rage in some communities about school curricula mentioning sexual orientation or gender identity. And pickets have sprung up outside public libraries hosting "drag story hours."

Meanwhile, controversies swirl at campuses with religious affiliations. The recent firings prompted more than 700 Houghton alumni to sign a petition in protest.

In the Northwest, 16 plaintiffs are suing Seattle Pacific University, a Christian liberal arts college, to challenge the school's employment policy barring people in same-sex relationships from full-time jobs.

In New York City, LGBTQ students are challenging Yeshiva University's decision to bar their student-run club from campus.

Paul Southwick, director of the Religious Exemption Accountability Project, a 2-year-old advocacy group for LGBTQ students at publicly funded religious colleges and universities, said actions such as these are cause for despair.

"There's a backlash against the rise of LGBTQ rights," he said, and not just with "white evangelical Christianity in the South … but in places like New York and Oregon that we wouldn't think would be experiencing this backlash."

Earlier this year, a federal judge in Oregon dismissed a lawsuit that LGBTQ students filed against the U.S. Department of Education claiming it didn't protect them against discrimination at religiously affiliated universities receiving federal money.

Houghton University, an 800-student campus 60 miles (96 kilometers) southeast of Buffalo, says it offers a "Christ-centered education in the liberal arts and sciences."

In a statement emailed to The Associated Press on Saturday, the university said it could not speak publicly about personnel matters, but it "has never terminated an employment relationship based solely on the use of pronouns in staff email signatures."

The university said it had previously asked employees to remove "anything extraneous," including Bible quotes, from email signatures.

The university also shared with the AP an email outlining its new policy sent to staff. The memo cautioned employees against using politically divisive and inflammatory speech in communications bearing the Houghton name. It also directed them to use standardized signature styles and forbade the use of pronouns.

Also attached to the statement was a copy of a letter university President Wayne D. Lewis Jr. sent to students.

"I would never ask you to agree with or support every decision I make," Lewis wrote. "But I do humbly ask that you resist the temptation to reduce Houghton's decision making to the simple and convenient political narratives of our time."

Zelaya said she received an email in the fall from administrators saying the school was mandating changes in colors, fonts and other aspects of email to help the school maintain branding consistency.

She complied, she said, but retained her pronouns on her signature, calling it a "standard industry practice" to do so.

In the dismissal letters hand-delivered to Wilmot and Raegan Zelaya, copies of which they shared on social media, the university wrote that the firings were "a result of your refusal to remove pronouns in your email signatures in violation of institutional policy."

In a video posted on Facebook, Zelaya said she already has another job lined up. In their joint YouTube video, she and Wilmot urged their supporters to push for change in policies, but constructively and with civility.

"As a result of this whole controversy, as a result of having my pronouns in my email signature," Wilmot said, "it's given me the opportunity to educate people on this topic."
While these are different situations legally, they're alike in sheer boneheadedness and cruelty. A child has been deprived of her high school graduation and two people have been deprived of their livelihood out of sheer pigheaded stupidity.
In the first case, a public school in Mississippi is engaging in sex discrimination that's almost certainly illegal. While I didn't agree with the ruling, the US Supreme Court has held that Title IX protects the rights of transgender folks. It was a 6-3 ruling, written by Trump appointee Neil Gorsuch and joined by Chief Justice Roberts. So, even if Amy Comey Barrett, who replaced the late Ruth Bader Ginsburg, were inclined to vote the other way, it would still stand. That was two years ago, so surely the news has made it to Mississippi.
In addition to being legally wrong, simple humanity would seem to have demanded letting "L.B." walk with her graduating class. What possible purpose does forcing her to wear "boy's clothes" serve? Especially in a ceremony where all the boys are wearing a dress?
Legally speaking, the other case is different. The current iteration of the Supreme Court has stretched the Free Exercise Clause to its extremes, allowing people to cite religious objections to get out of following all manner of laws. And I suspect that, even aside from religious affiliation, a private institution is within its rights to demand conformity in its email signature blocks and to fire employees who repeatedly violate those dictats. The "standard industry practice" counter is not strong; it's not standard in the private Christian school industry.
Further, I'm actually sympathetic to a private religious school taking the stance that the gender people are assigned by the Almighty himself is their gender and that the inclusion of pronouns in the email signature is subversive to that teaching. But, even taking that as a baseline, simple common sense would dictate making an exception for people who are clearly not taking an anti-church stand on LGBTQ issues but rather making clear their assigned gender because they have culturally-unusual names. Clarity in that case is good for all parties concerned.