Trial Court Judge Ignores SCOTUS Abortion Ruling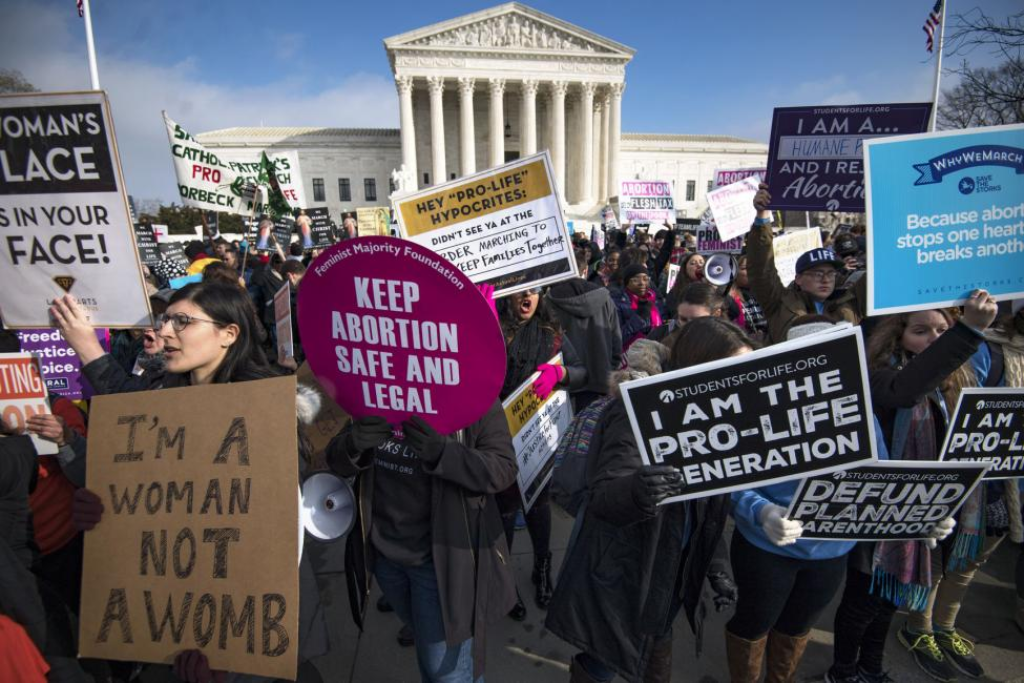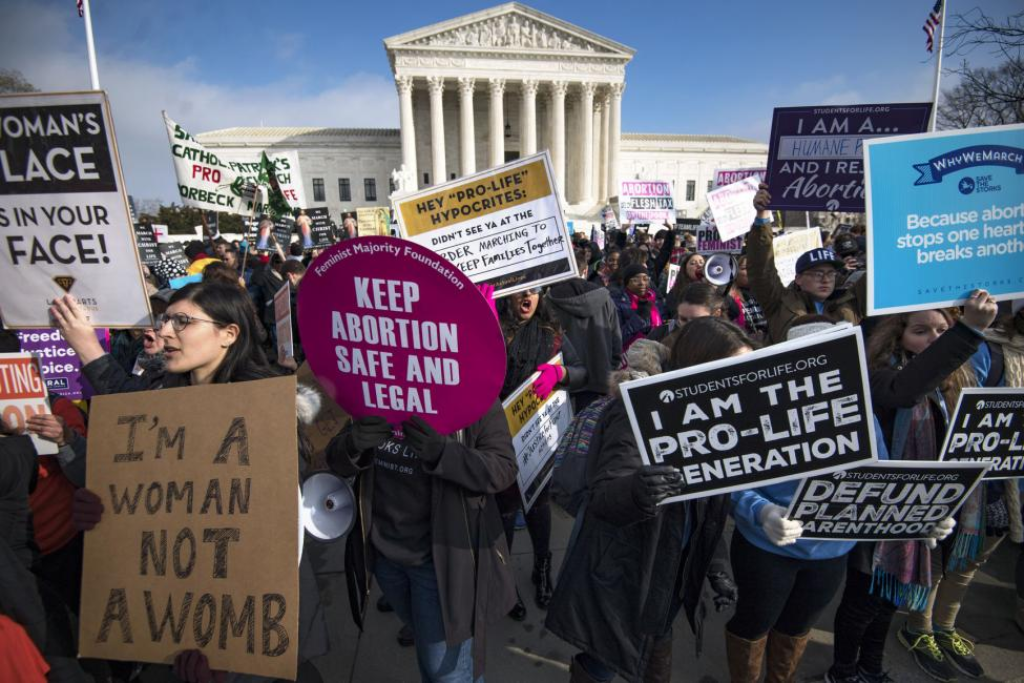 POLITICO ("Federal judge says constitutional right to abortion may still exist, despite Dobbs"):
A federal judge in Washington, D.C., suggested Monday that there may be a constitutional right to abortion baked into the 13th Amendment — an area she said went unexplored by the Supreme Court in its momentous decision last year overturning Roe v. Wade.

In a pending criminal case against several anti-abortion activists, U.S. District Court Judge Colleen Kollar-Kotelly said the Supreme Court's ruling in Dobbs v. Jackson Women's Health Organization concluded only that the 14th Amendment included no right to abortion but stopped short of definitively ruling out other aspects of the Constitution that might apply.

"[I]t is entirely possible that the Court might have held in Dobbs that some other provision of the Constitution provided a right to access reproductive services had that issue been raised," the judge wrote. "However, it was not raised."

Kollar-Kotelly noted that there is some legal scholarship suggesting that the 13th Amendment — which was ratified at the end of the Civil War and sought to ban slavery and "involuntary servitude" — provides just such a right. She is asking the parties in the criminal case, which involves charges of blocking access to abortion clinics, to present arguments by mid-March.

In particular, the judge is asking them to address "whether the scope of Dobbs is in fact confined to the Fourteenth Amendment" and "whether, if so, any other provision of the Constitution could confer a right to abortion as an original matter … such that Dobbs may or may not be the final pronouncement on the issue, leaving an open question."
Kollar-Kotelly's ruling here is, frankly, moronic.
I have no interest in re-litigating Dobbs's Constitutional merits or political wisdom here. I maintain my very longstanding belief that 1) Roe was wrongly decided; that 2) Casey amended Roe to craft what I happen to think was solid public policy; and 3) Dobbs unwisely overturned half a century of precedent with all manner of bad results.
That said, the ruling could not have been more clear:
The Constitution does not confer a right to abortion; Roe and Casey are overruled; and the authority to regulate abortion is returned to the people and their elected representatives.
That is in no way "confined to the Fourteenth Amendment." If the opening clause didn't make that clear—and, I stress again, it absolutely fucking did—certainly (a)(1) makes it crystal clear:
First, the Court reviews the standard that the Court's cases have used to determine whether the Fourteenth Amendment's reference to "liberty" protects a particular right. The Constitution makes
no express reference to a right to obtain an abortion, but several constitutional provisions have been offered as potential homes for an implicit constitutional right. Roe held that the abortion right is part of a right to privacy that springs from the First, Fourth, Fifth, Ninth, and Fourteenth Amendments. See 410 U. S., at 152–153. The Casey Court grounded its decision solely on the theory that the right to obtain an abortion is part of the "liberty" protected by the Fourteenth Amendment's Due Process Clause. Others have suggested that support can be found in the Fourteenth Amendment's Equal Protection Clause, but that theory is squarely foreclosed by the Court's precedents, which establish that a State's regulation of abortion is not a sex-based classification and is thus not subject to the heightened scrutiny that applies to such classifications.
So, rather clearly, the controlling decision in Dobbs rejects the idea that there is an abortion right anywhere in the Constitution, let alone in the 1st, 4th, 5th, 9th, or 14th Amendments.
Now, it's true that the Court didn't specifically consider whether the 13th Amendment, which states—in its entirety
Section 1.
Neither slavery nor involuntary servitude, except as a punishment for crime whereof the party shall have been duly convicted, shall exist within the United States, or any place subject to their jurisdiction.

Section 2.
Congress shall have power to enforce this article by appropriate legislation.
protects abortion. Mostly likely, this is because 1) it's an absurd argument and 2) none of the litigants in any abortion case that has ever made it to the Supreme Court, including the one at hand, raised it (probably on account of its being absurd).
But here's the thing: the Supreme Court of the United States, who gets to decide on a rolling basis what the Constitution says, explicitly ruled "The Constitution does not confer a right to abortion" and that, therefore, "the authority to regulate abortion is returned to the people and their elected representatives."
It is beyond bizarre for a mere District Court judge to not only ignore the plain language of the ruling but to actually invite the litigants in a case before her bench to come back to her with an argument they did not previously make.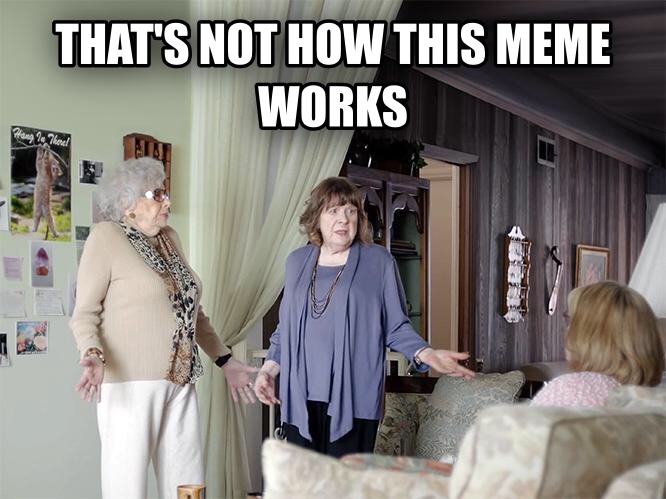 Interestingly, Kollar-Kotelly, who turns 80 in April, doesn't display a history as a partisan hack. She was appointed to her present post by Bill Clinton in 1997 but had previously been appointed to the DC Superior Court by Ronald Reagan in 1984. She clerked for a judge on DC's highest court who was appointed by Lyndon Johnson and served in Richard Nixon's Justice Department. A quick scan of her "notable cases" shows no obvious prior pattern of weirdness.
But, damn, this one takes the cake. Whatever one's opinion of Dobbs, we can't simply have lower court judges—whose job is to clear cases by following precedent—simply ignore the rulings of higher courts. To the extent the status quo is going to be challenged, it has to happen in the Circuits and SCOTUS itself.