Trump, Electoral Fraud Lies, and the Primaries
Our system and the shaping of the GOP's future.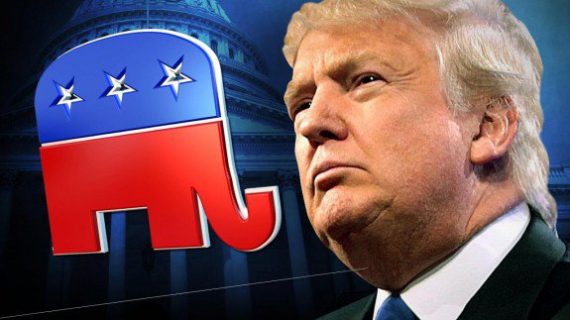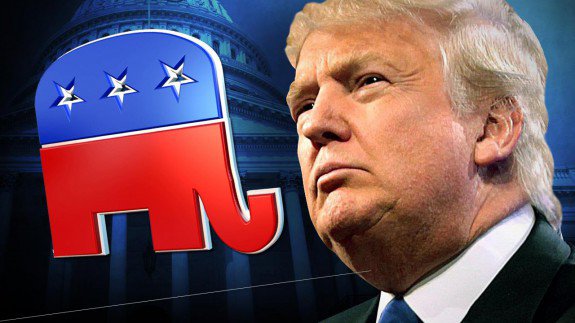 A piece from NBC News (Laser-focused on 2020, Trump seeks a Michigan Legislature that could help him in 2024) underscore the way in which an influential politician (especially the nominal head of a party) can influence the evolution of that party via primary elections.
It's unusual for a former president to endorse in races so deep down the ballot, especially nearly nine months before the Republican primary. But Trump has backed seven candidates for state House or Senate seats in Michigan, an electoral battleground that he lost narrowly to Joe Biden last year — more than anywhere else. Most of the endorsements, including Rocha's, were announced in recent weeks. All of the candidates have one thing in common: They've made election administration and investigating last year's vote central to their platforms.

Trump's focus on the state illuminates just how driven he is to exact revenge on those who haven't supported his baseless claim that the last election was stolen from him. It's also a play to install allies who could be helpful should he run for president again in 2024 and find himself locked in another close race. The Republican-controlled Legislature spent eight months investigating the results of the 2020 presidential election and found no reason to doubt their legitimacy. GOP leaders have also refused to accede to Trump's demands for a ballot review like the one Republicans authorized in Arizona, which found no proof of fraud and concluded that Biden defeated Trump in the state by even more votes than the certified tally showed.
As a reminder, the United States uses what amounts to a two-step process to elect office-holders. There is first a nominating primary for each of the two parties. These are low-turnout affairs (at times, very low, as in single-digits) especially in off-year, i.e., non-presidential elections. They take place months before the November general election (sometimes as early as March). Depending on the state it may only take a plurality of the vote at that stage to nominate a candidate, which gives that candidate access to the general election ballot.
Note that if the district is, for whatever reason, non-competitive (i.e., skewed heavily in one partisan direction or the other), then winning the primary of the party with the advantage in the district is tantamount to winning the seat.
So, by way of example, let's say I am running for the State Senate in a heavily Democratic district (it voted 65-35 for Biden in 2022). Let's say I win the nominating primary with a turnout of 15%. From there I barely campaign and go on to win the seat 60-40.
Given those parameters, which are not unusual, it is not hard to see how a given party can be heavily influenced in its overall development by the preferences of a relatively small number of voters.
Let's take an example from the NBC piece: Rachel Smit, candidate for the GOP nomination in the Michigan House of Representatives for the 80th district. Recent voting patterns in that district suggest an R to D ratio of 65-35. In other words, it is like my hypothetical (which I made up before checking this race): a seat that will go to whomever the R candidate is, save under the most extraordinary of circumstances.
The district has over 93,000 residents. In 2020, roughly 51,000 votes were cast in the election for this seat. The winner was Republican Mary Whiteford with almost 35,000 votes. She won her nomination with just over 11,000 votes in the primary. I would argue that the 11,000 votes were the ones that won her the election, given the partisan makeup of the district.
One presumes that if Whiteford runs, her incumbency advantage will help her in renomination, although she may find herself either having the defend why she didn't help Trump's attempt to steal the election in 2020 or find herself saying trumpist things to win re-election. It is certainly not outside the realm of possibility that in a low turnout context that Trump's endorsement could have an outsized amount of influence.
Regardless of outcomes, it is profoundly disturbing to have a strain of one of the major parties be pushing electoral fraud lies and be part of a clear strategy to position elected officials so that they could help steal an election in the future.
I want to underscore the systemic issue here: a small number of voters, in a relative sense, can very much reshape in important ways the legislative delegations of parties. This can have long-term effects because once elected, incumbents tend to remain in office and matriculate up through the ranks. In other words, today's state legislators are tomorrow's members of congress. This is no small issue given the themes under discussion. Further, winners beget copycats. If candidate X wins by parroting Trump's lies, candidates Y and Z will notice and follow suit because they want to win.
And, again, this reshaping is possible because we nominate candidates via primaries, and those candidates usually run in non-competitive districts.
All of this intersects with a broader point I have been making about our parties: that the party-in-government (i.e., politicians in office identifying with a certain label) are not selected because they conform to a party platform or philosophy. There is no test to become a member. Rather, since entry into the party is via primaries, a given candidate does not have to conform to any previous set of ideals but can bring new ideas into the party and change it as a result.
The party does not choose its views, and then its candidates (as is typical elsewhere). Rather, two (or more) primary candidates can represent very different views and the winner's views become the party's views. And those primary elections are driven by a small subset of the broader partisan public.
Back to the NBC piece:
A number of claims that had circulated about the vote were debunked in the McBroom report, outraging Trump, who issued multiple statements.

The report, supported by every Republican on the state Senate Oversight Committee, was the product of an eight-month inquiry, and it concluded that there was no basis or evidence to support the Trump campaign's repeated claims that the election results failed to reflect the will of the voters.

Mike Detmer, a state Senate candidate backed by Trump, is challenging incumbent Lana Theis, who signed off on the report. Detmer said he believes that if the Trump-backed candidates win seats next fall, "we're going to at least have a coalition of people that are working for the same goal."
The report is relevant because it was supported by Republicans on the committee. It suggests that the institutional orientation of the party-in-government at the time was to support empirical evidence. The way to fix that, from a trumpist POV, is to nominate candidates who will be willing to ignore such evidence once in office.
It other words: change the party via primaries.
Detmer is a gem, by the way:
Detmer, who fell short in a U.S. House primary last year, made local headlines then for defending the neo-fascist Proud Boys on Facebook and separately suggesting on Twitter that people should face "firing squads" if they are deemed to have engaged in "fixing" or "election fraud."
Speaking of gems, a number of Michigan candidates were present in DC on 1/6. For example, the NBC article starts with a discussion of John Rocha, who was going to run for the GOP nomination to run for Congress against Fred Upton, who was one of the Republicans who voted to impeach Trump after the events of 1/6.
Via Bridge Michigan: They were at the Capitol riot. Now, these Michigan Republicans want your vote.
Persuading Republicans who do not trust elections to vote is a challenge, acknowledged Rocha of Kalamazoo, who works in manufacturing. He is running to unseat U.S. Rep. Fred Upton, one of 10 congressional Republicans who voted to impeach Trump for inciting the Capitol riots.

"People don't trust the system, period, but it's our job to reassure them that we're going to fight the system," Rocha told Bridge Michigan, noting people have told him they won't vote because they're not sure "if it's going to be stolen again."

[…]

Rocha, the congressional candidate from Kalamazoo, was with Rigas. He told Bridge Michigan he was too far away from the Capitol to understand what was happening inside. They had watched Trump speak nearby and then walked over with what he called a peaceful crowd before leaving around 3:30 p.m.
Other Michiganders running for GOP nominations did, in fact, participate in the insurrection:
Ryan Kelley climbed on scaffolding, helped a man moving a police barricade and repeatedly waved fellow protesters toward the Capitol riots in Washington, D.C., on Jan. 6.

Now, he's running for governor of Michigan.

Kelley's ally in organizing rallies against pandemic orders in Michigan, Jason Howland, was there that day too, just feet away from a clash between protesters and police. He made it inside the Capitol with hundreds of others, many of whom now face criminal charges.

Howland is now running for state House.
Others present at the pre-insurrection rally in addition to Rocha: congressional candidate Audra Johnson and state House candidate Angela Rigas.
None of those were mentioned in the NBC piece.
It is more than disturbing to see potential candidates who actively participated in the insurrection–but if such candidates do make it to the general election ballot, it will be because we use primaries to nominate our candidates. In other democracies, these types of candidates would have to form their own party or the GOP as an organization would have to publicly embrace them, instead of being able to passively accept them as part of the process.
It is no small thing to note that the more bombastic candidates are the ones more likely to find themselves on FNC, Newsmax, OAN, and talk radio. And the question then becomes: what is the media diet of primary voters? When one considers that primary voters tend to be older and more ideological, the answer is not hard to guess (and certainly a topic that needs further study to confirm).