Trump Likely Broke the Law in GA Call
Although prosecution and conviction are unlikely.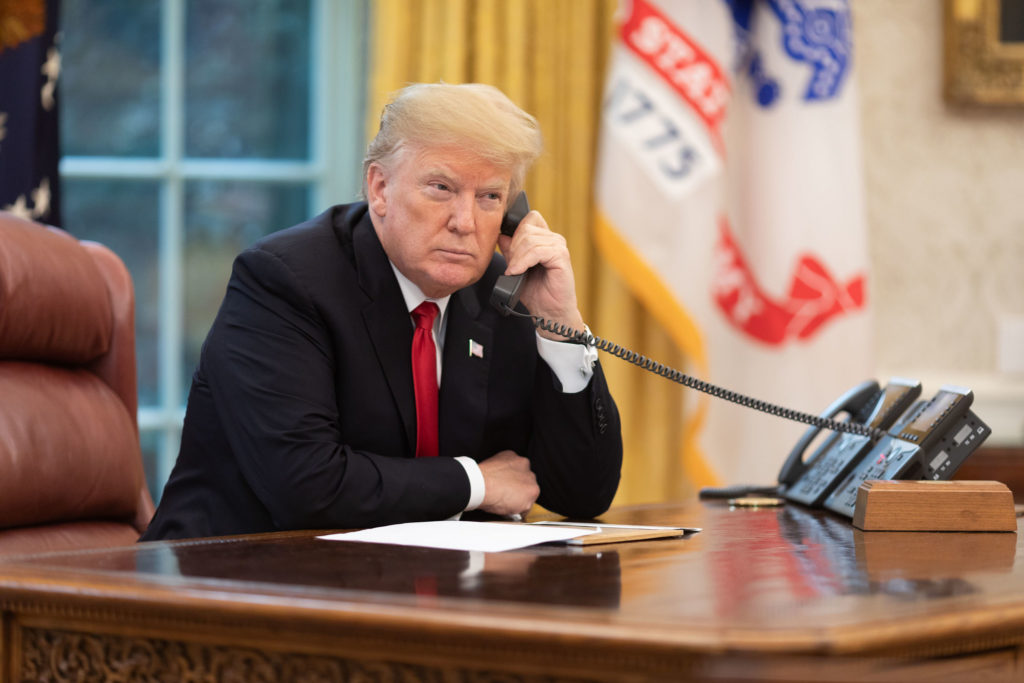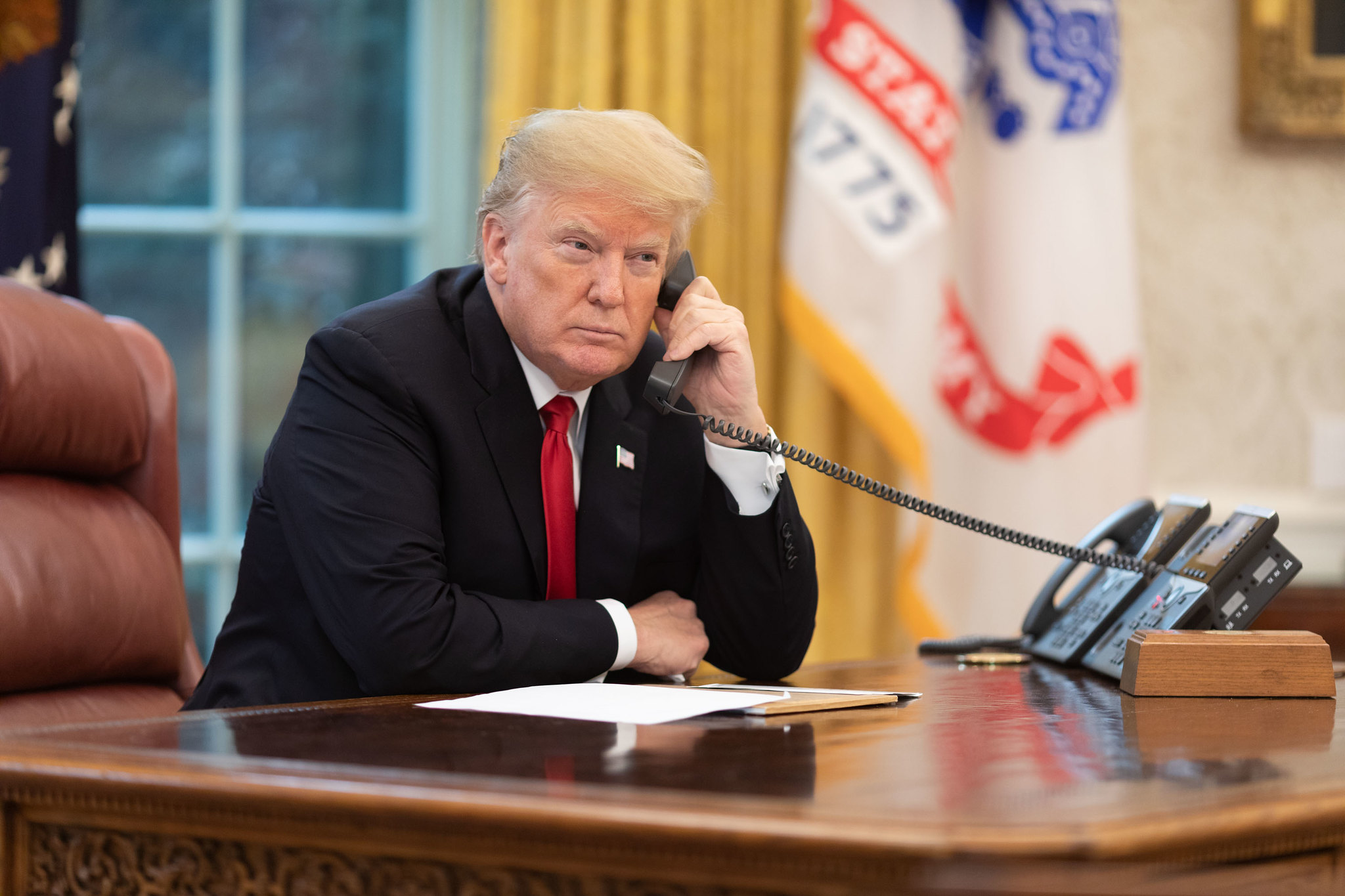 Via the NYT: Trump Call to Georgia Official Might Violate State and Federal Law.
"It seems to me like what he did clearly violates Georgia statutes," said Leigh Ann Webster, an Atlanta criminal defense lawyer, citing a state law that makes it illegal for anyone who "solicits, requests, commands, importunes or otherwise attempts to cause the other person to engage" in election fraud.

At the federal level, anyone who "knowingly and willfully deprives, defrauds or attempts to deprive or defraud the residents of a state of a fair and impartially conducted election process" is breaking the law.
Law Professor Rich Hasen, writing for Slate, concurs that Donald Trump Should Be Prosecuted for His Shakedown of Georgia's Brad Raffensperger.
Aside from being impeachable conduct, Trump's actions likely violate federal and Georgia law.  A federal statute makes it a crime when one "knowingly and willfully …  attempts to deprive or defraud the residents of a State of a fair and impartially conducted election process, by … the procurement, casting, or tabulation of ballots that are known by the person to be materially false, fictitious, or fraudulent under the laws of the State in which the election is held." A Georgia statute similarly provides that a "person commits the offense of criminal solicitation to commit election fraud in the first degree when, with intent that another person engage in conduct constituting a felony under this article, he or she solicits, requests, commands, importunes, or otherwise attempts to cause the other person to engage in such conduct."
Hasen, notes, however,
The hard part for prosecutors would be proving Trump's state of mind, because the statutes require proof of knowledge and intent. Prosecutors would have to show that Trump knew that Biden fairly won the election, and Trump was asking for Georgia officials to commit election fraud. And it's not clear prosecutors could make that case.
Trying to prove that Trump knows or understands anything would be quite the challenge. Indeed, I have seen supporters defend this clear attempt at subverting the election as Trump just saying what he believes.
Several attorneys interviews for the NYT piece linked above concur:
Matthew T. Sanderson, a Republican election lawyer who has worked on several presidential campaigns — including those of Senator Rand Paul of Kentucky and Rick Perry, the former Texas governor — said that while it did appear that Mr. Trump was trying to intimidate Mr. Raffensperger, it was not clear that he violated the law.

[…]

Lacking additional clear evidence of Mr. Trump's intent to follow up on any apparent threat, including the potential criminal charges he suggested Mr. Raffensperger or his office might face, Mr. Sanderson said, "Ultimately, I doubt this is behavior that would be prosecuted."
And
Michael R. Bromwich, a former Justice Department inspector general and lawyer who represented clients that have been critical of Mr. Trump, said he believed Mr. Trump violated federal law.

But the meandering nature of the phone call and the fact that the president made no apparent attempt to conceal his actions as other call participants listened could allow Mr. Trump to argue that he did not intend to break the law or to argue that he did not know that a federal law existed apparently prohibiting his actions.

The federal law would also most likely require that Mr. Trump knew that he was pushing Mr. Raffensperger to fraudulently change the vote count, meaning prosecutors would have to prove that Mr. Trump knew he was lying in asserting that he was confident he had won the election in Georgia.

"It is unlikely federal prosecutors would bring such a case," Mr. Bromwich said. "But it certainly was god awful and unbelievable. But prosecuting a federal crime is obviously a very different thing."
Hasen argues that the long odds should not deter prosecutors if anything because of the seriousness of the offense. Likewise, he thinks Trump should be impeached and his right to hold further federal office should be taken away:
Despite the long odds, I would hope at least Georgia prosecutors will consider going after Trump, or that the House of Representatives might impeach him again with the goal of disqualifying from running in 2024. Lack of prosecution or investigation demonstrates that there's little to deter the next would-be authoritarian—perhaps a more competent one—from trying to steal an election. Trump came a lot closer than he should have this time, and next time we may not be so lucky.
I concur with the sentiment. I actually do hope there is a prosecution, but I would not bet on it. Likewise, he should be impeached and barred from holding federal office, but I can't see that Republicans in the Senate voting to convict, despite this blatant attempt to suborn voter fraud.