Trump Losing Support Among Part Of His Base
New polling seems to indicate that President Trump is losing support among an important part of his base.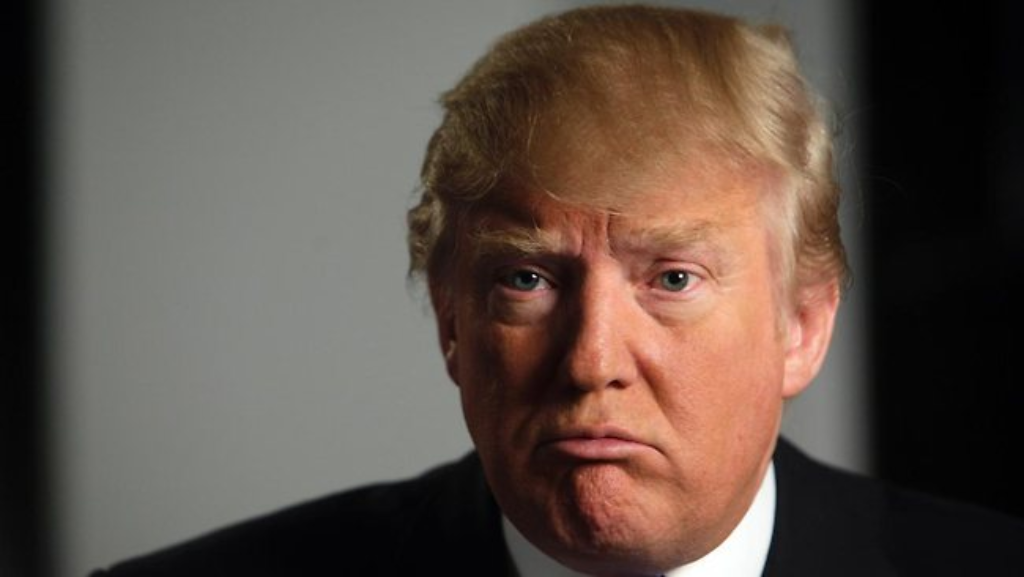 There's at least some evidence in recent polling to indicate that the President is losing support among key segments of his base, a development that could have a real impact going forward:
During the longest government shutdown in US history, President Donald Trump has been losing support among those who may be his strongest supporters — white Americans who don't have college degrees.

Among this group, only 45% said they approved of the job Trump is doing as President, according to a recent CNN poll conducted by SSRS. That is the lowest level of support among this subgroup by 1 percentage point in CNN's surveys and a dip from a poll conducted in early December, before the partial shutdown, when 54% of whites without college degrees approved of his job as President and 39% disapproved.

The dip is notable since among whites who hold college degrees, Trump's ratings are largely unchanged in the last month and remain sharply negative — 64% disapprove and 32% approve.

This trend is backed up by a new Quinnipiac poll released Tuesday. Approval for the President remained somewhat stable between its mid-December poll and now among whites without college degrees (down from 56% to 53%), but disapproval increased from 37% to 43%. That is going from a net 19% positive approval to a net 10% for Trump, a 9-point loss.

The January CNN poll found a majority of Americans placed most of the blame for the government shutdown on Trump (55%) over the Democrats in Congress (32%). Trump has tried to push back from his December claim that he would be proud to shut the government down.

(…)

A plurality of whites without college degrees (45%) attributed the government shutdown to Trump, according to the CNN poll. Almost 2 in 5 blamed the Democrats in Congress. Among white college graduates, 63% said Trump was responsible and only a quarter blamed the Democrats.

In 2016, two-thirds of whites without college degrees voted for Trump and 29% voted for former Secretary of State Hillary Clinton. They're one of the President's strongest groups of supporters. The GOP support held true in the two most recent midterm elections, in 2014, when 64% of whites with no college degrees supported Republican candidates, and in 2018, when 61% did the same.
The new NPR/Marist poll paints a similar picture:
While the longest government shutdown in U.S. history continues, President Trump's approval rating is down, and there are cracks showing with his base.

A new NPR/PBS NewsHour/Marist poll finds Trump's approval rating down and his disapproval rating up from a month ago. He currently stands at 39 percent approve, 53 percent disapprove — a 7-point net change from December when his rating was 42 percent approve, 49 percent disapprove.

And the movement has come from within key portions of his base. He is:

Down significantly among suburban men, a net-positive approval rating of 51-to-39 percentto a net-negative of 42 percent approve, 48 percent disapprove. That's a net change of down 18 percentage points.
Down a net of 13 points among white evangelicals, from 73-to-17 percent approve to 66-to-23 percent approve.
Down a net of 10 points among Republicans, from 90-to-7 percent approve to 83-to-10 percent.
Down marginally among white men without a college degree, from 56-to-34 percent approve to 50-to-35 percent approve, a net change downward of 7 points

"For the first time, we saw a fairly consistent pattern of having his base showing evidence of a cracking," said Lee Miringoff, director of the Marist Institute for Public Opinion, which conducted the poll. "Don't know if that's temporary — tied to the government shutdown — or a broader problem the president is having."

The percentage of people now saying they strongly disapprove of the job the president is doing is up to 45 percent, the highest for Trump since December 2017.
This graphic summarizes the extent to which Trump's support among his base has slipped during the shutdown:
INSERT NPR MARIST POLL CHART
As I've noted before, the President seems remarkably nonchalant about his bad poll numbers among members of the general public, which have skyrocketed (or plummeted depending on your perspective) since the shutdown began, he has clearly been concerned about not losing support among the members of his base. This is the main reason, for example, that he is so sensitive to the criticism of the likes Ann Coulter, Rush Limbaugh, and the Fox News crowd and why he does things like change his mind on a deal to end the shutdown when they come out against such measures and start doing things like declaring the Trump Presidency 'dead,' as Ann Coulter did in December after it appeared that the President had agreed to a budget deal that failed to fund the border wall. The President's response, of course, was to pull the rug out from under Senate Republicans and say that he would not support any bill that didn't provide for at least $5.7 billion in funding for his border wall. This is what led to the shutdown on December 22nd, and it is obviously the President's intransigence that has led to the current crisis.
To a large degree that intransigence is rooted in the idea that the President's base is supporting what he is doing, and he has always acted in the manner most likely to please his base. What these polls seem to indicate is that he is starting to lose support among members of that base. While that hasn't shown up significant in the underlying job approval numbers, if and when it does one has to wonder whether it will be the factor that finally causes him to move off of his current position enough to allow negotiations to reopen. After all, if the President starts to realize that what he's doing is actually hurting him among his hardcore fans, then maybe he'll finally be willing to compromise. So if you're hoping for an end to this disaster, you'd better hope that these voters continue to react negatively to what's going on.