Trump's Arts Council Quits On Him, Sends Hidden Message
As part of the continuing response to President Trump's Committee On the Arts and Humanities has been effectively disbanded thanks to the resignation of the vast majority of its members. They did so in the letter set forth below, which appears to contain a hidden message.
Here's the letter (Click To Enlarge):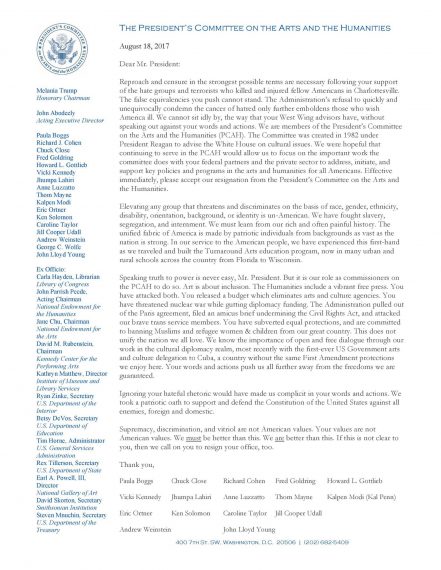 For those who can't make it out, it spells out R-E-S-I-S-T. Somehow, I don't think that's a coincidence.