Trump's Own Lawyers Reluctant To Let Him Talk To Robert Mueller
Donald Trump's own lawyers are afraid he can't help but lie to such an extent that he should not sit down for an interview with special counsel Robert Mueller.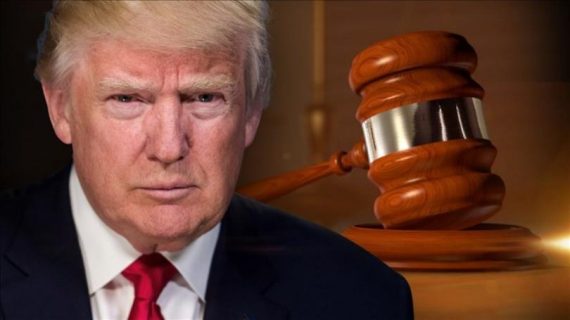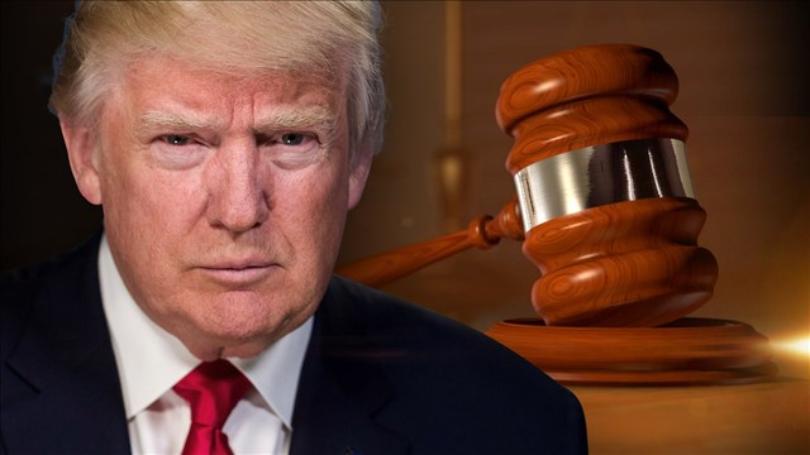 The New York Times is reporting that, with one notable exception, the President's lawyers are apparently resistant to the idea of President Trump sitting down for an interview with special counsel Robert Mueller and his investigators as part of the ongoing investigation into Russian interference into the election and contacts between Trump campaign and people with ties to the Russian government:
WASHINGTON — Lawyers for President Trump have advised him against sitting down for a wide-ranging interview with the special counsel, Robert S. Mueller III, according to four people briefed on the matter, raising the specter of a monthslong court battle over whether the president must answer questions under oath.

His lawyers are concerned that the president, who has a history of making false statements and contradicting himself, could be charged with lying to investigators. Their stance puts them at odds with Mr. Trump, who has said publicly and privately that he is eager to speak with Mr. Mueller as part of the investigation into possible ties between his associates and Russia's election interference, and whether he obstructed justice.

Mr. Trump's decision about whether to speak to prosecutors, expected in the coming weeks, will shape one of the most consequential moments of the investigation. Refusing to sit for an interview opens the possibility that Mr. Mueller will subpoena the president to testify before a grand jury, setting up a court fight that would drastically escalate the investigation and could be decided by the Supreme Court.

Rejecting an interview with Mr. Mueller also carries political consequences. It would be certain to prompt accusations that the president is hiding something, and a court fight could prolong the special counsel inquiry, casting a shadow over Republicans as November's midterm elections approach or beyond into the president's re-election campaign.

But John Dowd, the longtime Washington defense lawyer hired last summer to represent Mr. Trump in the investigation, wants to rebuff an interview request, as do Mr. Dowd's deputy, Jay Sekulow, and many West Wing advisers, according to the four people. The lawyers and aides believe the special counsel might be unwilling to subpoena the president and set off a showdown with the White House that Mr. Mueller could lose in court.

They are convinced that Mr. Mueller lacks the legal standing to question Mr. Trump about some of the matters he is investigating, like the president's role in providing a misleading response last summer to a New York Times article about a meeting Mr. Trump's son Donald Trump Jr. had with Russians offering dirt on Hillary Clinton. The advisers have also argued that on other matters — like the allegations that the president asked James B. Comey, then the F.B.I. director, to end the investigation into the former national security adviser Michael T. Flynn — the president acted within his constitutional authority and cannot be questioned about acts that were legal.

One of the few voices arguing for cooperating with Mr. Mueller is Ty Cobb, the White House lawyer whom Mr. Trump also brought on to deal with Mr. Mueller's investigation. Since Mr. Cobb was hired in July, he has argued that the White House should do everything possible to cooperate with Mr. Mueller's investigation.

But Mr. Dowd has taken the lead on dealing with the special counsel about an interview and has been discussing the matter with Mr. Mueller's office since December.

Others close to Mr. Trump have also cautioned him against a freewheeling interview. Marc E. Kasowitz, the president's longtime personal lawyer from New York who initially dealt with the special counsel after Mr. Mueller took over the Russia investigation last May, has also consistently said that the president should not agree to the interview.

Chris Christie, the former governor of New Jersey who led the presidential transition team until just after the election, bluntly said last week that Mr. Trump should reject a request to be questioned.

"I don't think the president of the United States, unless there are credible allegations — which I don't believe there are — should be sitting across from a special counsel," he said on ABC's "Good Morning America."

Newt Gingrich, the former House speaker and an informal adviser to Mr. Trump, echoed that advice.

"The idea of putting Trump in a room with five or six hardened, very clever lawyers, all of whom are trying to trick him and trap him, would be a very, very bad idea," Mr. Gingrich said last month on "Fox and Friends."
The issue of whether or when the President might sit down for an interview with Mueller and his investigators has been talked about since the start of the year, and the President's legal team has reportedly been involved in behind the scenes talks with the special counsel's office about the potential terms of such an informal interview since December. In public at least, the President has said on several occasions that he would sit down for an interview and that he would even do so under oath, something that he said Hillary Clinton didn't do when she was interviewed in the investigation into her email server back in July 2016. That last point, of course, is largely irrelevant legally. The United States Code provides in 18 U.S.C. Sec 1001 that any person who lies to a federal agent in any proceeding is guilty of an offense that could carry substantial fines and a sentence of up to five years in prison and there is no requirement in the statute that the false statement be made under oath. This is the provision of Federal law that former Trump campaign aide George Papadopoulos and former National Security Adviser Michael Flynn have both plead guilty to, and it is the provision of the law that led to the convictions of people as wide ranging as Martha Stewart and Scooter Libby, a top adviser to former Vice-President Dick Cheney, who was convicted as part of the investigation into the Valerie Plame affair during the Bush Administration. In other words, if Hillary Clinton had been caught in a lie during her July 2016 interview with the F.B.I., she could have been prosecuted and if Trump sits down with Mueller and tells a lie he would be guilty of a crime regardless of whether or not he was under oath.
As for this particular report, if true it seems to indicate that Trump's own lawyers are reluctant to have him sit down with Mueller and his team for a wide-ranging interview in no small part because they are concerned that, even with a team of lawyers present in the room, Trump would fall into what is sometimes called a "perjury trap," which is, of course, basically another term for a lie. Given the President's well-documented predisposition to stretch the truth, wander off topic, and tell outright falsehoods when he thinks they will help him this is, of course, a perfectly valid concern on their part. No doubt, it's one reason that they are reportedly trying to limit the scope of the questions that the President will have to answer and to avoid areas, such as his role in drafting the misleading White House statement about Donald Trump Jr.'s Trump Tower meeting with a lawyer connected to the Russian government in June 2016. In addition to that, of course, there are the numerous and well-documented actions Trump has taken over the course of the past year to undermine the Russia investigation and Trump's own personality. Taking all that together, it's not surprising that his lawyers would be concerned about the prospect of an open and wide-ranging interview between the President and a team of experienced Federal investigators, especially given the fact that they likely don't know for sure exactly what Mueller and his team have uncovered in their investigation and what they have learned from cooperating witnesses like Papadopoulos and Flynn.
If Trump ultimately does refuse to sit for an interview then Mueller will face the question of whether or not he would seek to subpoena the President to appear before the Grand Jury that he has convened in the investigation. Such a subpoena would be unprecedented, of course, and President Trump's lawyers would no doubt seek to attack and quash the subpoena. Ultimately, though, I think that the courts would find that the subpoena was entirely proper and that the President must comply with it. Such a case would not be dissimilar to the issue that the courts faced in United States v. Nixon, where the Supreme Court ultimately ruled that President Nixon must turn over the tapes he had made of conversations and phone calls in the Oval Office must be turned over to Watergate Special Prosecutor Leon Jaworski, a ruling that led directly to Nixon's resignation two weeks later. In other words, it would be a legal battle that the President would lose and it would be one that threw the nation into a Constitutional crisis unlike anything we've seen since Watergate itself.
To a large extent, what I think we're seeing here is part of the Trump team's effort to hammer out the terms of the potential interview between Trump and Mueller's team, and to do so in a manner that limits both the scope of questioning and the potential risk that the President will fall back on his natural tendencies and get caught lying or making a misstatement that could put him in legal jeopardy. Additionally, while it may be in the President's legal interests to balk at an interview, it's probably not in his political interests. His supporters, of course, will stand behind whatever he chooses to do, but resisting a request from the special counsel to sit down for an interview is likely to reinforce the perception that many people have that his obvious efforts to undermine the Russia investigation indicate that he has something to hide. Additionally, a prolonged legal battle with Mueller over a subpoena would be something of a disaster for the President's political agenda since it would essentially push all other news off the front page and could cause Republicans on Capitol Hill to distance themselves from the White House as the midterm elections approach.
In the end, of course, the decision regarding whether or not to voluntarily sit down with an interview with Mueller lies with Trump regardless of what the lawyers say. In that regard, he seems to be a man who has the ultimate confidence in his ability to finesse reality and manipulate anyone who happens to be in the room with him. Because of that, these apparent calls from his attorneys could end up being overruled by one person that I would never want to have as a client myself no matter how much he paid.