Trump's Support is Down
Signs and portents?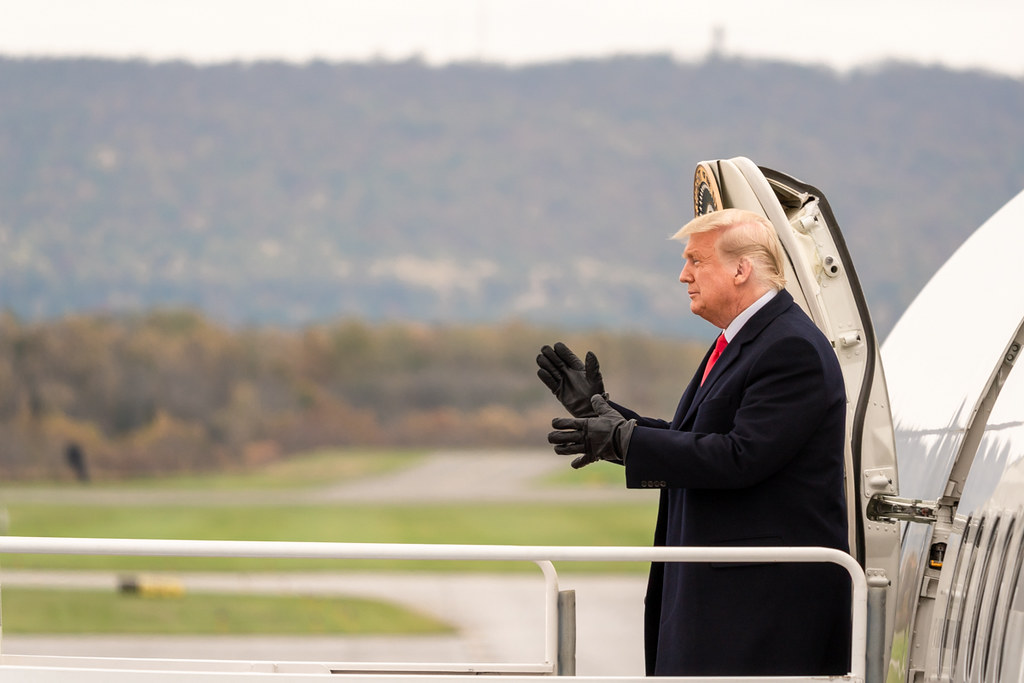 The NYT reports: Half of G.O.P. Voters Ready to Leave Trump Behind, Poll Finds
As Donald J. Trump weighs whether to open an unusually early White House campaign, a New York Times/Siena College poll shows that his post-presidential quest to consolidate his support within the Republican Party has instead left him weakened, with nearly half the party's primary voters seeking someone different for president in 2024 and a significant number vowing to abandon him if he wins the nomination.
I mean, kinda. He still has the most support, almost by a factor of two, although sure, less than 50% is not where he would want to be.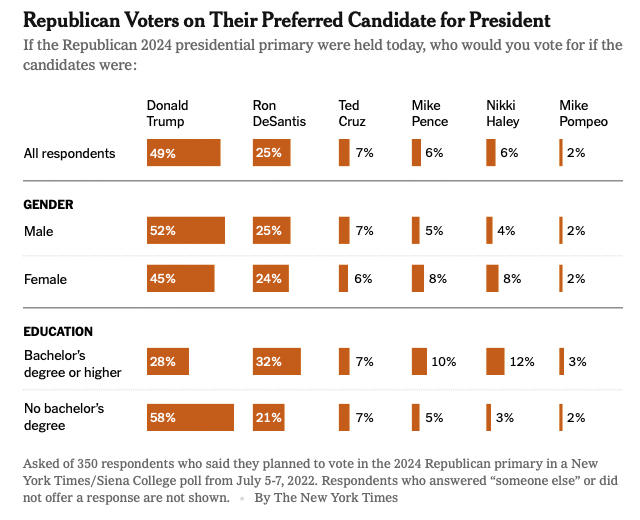 Beyond the table above, his position is pretty strong:
Should Mr. DeSantis and Mr. Trump face off in a primary, the poll suggested that support from Fox News could prove crucial: Mr. Trump held a 62 percent to 26 percent advantage over Mr. DeSantis among Fox News viewers, while the gap between the two Floridians was 16 points closer among Republicans who mainly receive their news from another source.
A number of interrelated thoughts occur about the numbers/story (in no particular order).
As always: these polls are hypothetical contests outside the conduct of campaigns, and years before any vote can be cast–it makes them less than perfect predictors of the future.
This story immediately made me think of James Joyner's post about a similar poll about Biden from yesterday.
The country is in a bad mood right now (see the above-linked post from James). It is therefore no surprise that a bunch of folks want change.
It is worth remembering that Trump lost his re-election bid. This tends to be a poor position for American politicians, so in many ways, it should not be a surprise that some chunk of the GOP electorate would want someone else.
Trump, like Biden, is no spring chicken. As such, again, it is no surprise that many might want a younger version.
It is worth reminding everyone that Trump did not have majority support of GOP voters in the 2016 primaries (he won only a plurality of the votes) and so it should not be surprising that some GOP voters now would favor a different candidate (especially over two years out).
Given that list above (especially the Biden numbers and right track/wrong track numbers), I would caution against reading too much in these numbers (such as the notion that the hearings are penetrating GOP voter circles). I mean, maybe, but this is not enough in my view to draw conclusions (despite what the article does in its first few paragraphs).
Beyond the polling, the NYT piece is a bunch of anecdotes that appear to have been generated by the NYT Pitchbot.