Trump's Trade Policies Have Nothing To Do With Economics Or Reality
Donald Trump's approach to international trade has nothing to with economics and everything to do with politics and the culture war he loves to provoke.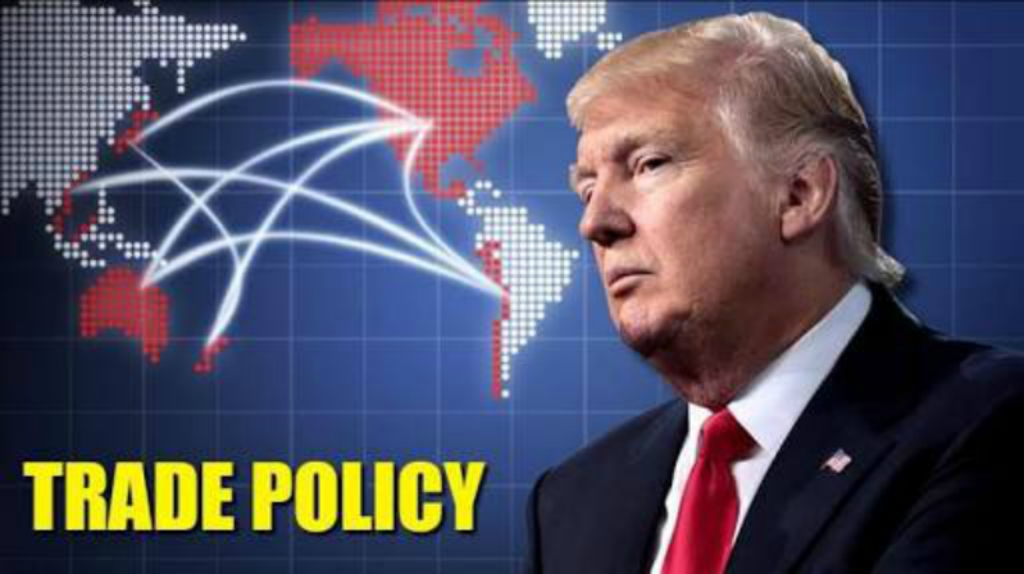 In his latest column at The Washington Post, Robert Samuelson points out something that most of the critics of President Trump's moves on international trade seem to miss:
You cannot understand President Trump's so-called trade war without acknowledging that it's mostly about politics and not about economics. Trump has embarked on a giant marketing campaign to convince us that foreigners — their exports — are to blame for our economic problems. It's a seductive appeal to nationalism whose main defect is that it's mostly untrue.

To be fair, Trump's message has been consistent since the early days of 2016. He said he would slap our trading partners with high tariffs, and so he has. The campaign continues. Here's a recent tweet: "The U.S. has been ripped off by other countries for years on Trade, time to get smart!"

The standard anti-trade narrative is that U.S. officials have botched trade negotiations, giving too much to foreigners and getting too little for U.S. exporters. Massive trade deficits result and destroy American jobs. The employment loss is aggravated by U.S. multinationals relocating factories to developing countries with their dirt-cheap wages. Low-cost products are then exported back to the United States.

Now, all these statements contain some truth. After World War II, the United States was generous in granting trade concessions to Europe and Japan to help revive their economies. Similarly, many U.S. multinationals do locate factories abroad. These statements are not blatantly false, but their effects are hugely exaggerated.

Take the connection between trade deficits and job loss. Obviously, this occurs for individual factories. But it doesn't exist for the entire economy. Consider: From 2009 to 2017, the annual U.S. trade deficit for goods and services rose from $384 billion to $568 billion. Over the same years, the number of private U.S. payroll jobs increased by 15.5 million, and the unemployment rate fell from 9.3 percent to 4.4 percent.

If trade deficits created huge job losses, this would be impossible. The main explanation for the apparent paradox is, as I've argued for years, that the dollar is the main international currency. Foreigners and investors want dollars to conduct global trade and investment. This keeps the dollar's exchange rate high, making U.S. exports costlier and imports cheaper. The resulting trade deficit is structural; but Americans' spending for domestic products is still the main determinant of U.S. employment.

Or take the notion that U.S. multinationals move factories abroad to exploit cheap labor — say, car plants in Mexico. This clearly happens and is routinely reported by the media.

But it is not the main reason that U.S. multinationals invest abroad: 71 percent of their foreign investments occur in developed countries "where consumer tastes are similar to those in the United States," reports James Jackson of the Congressional Research Service. Europe alone accounted for 59 percent of these investments.

Presumably, it's less expensive to service these foreign markets from local factories, warehouses and offices than to export from the United States.
Present these facts to the average Trump supporter, of course, and they'll either ignore you or call you a "globalist" or some other name that they apparently consider a smear. As has been the case since long before Donald Trump came along, the bias against international trade that comes from certain segments of the American public has nothing to do with facts and even less to do with any actual evidence that the arguments they make are even remotely based in either the real world or what economics has been teaching us since Adam Smith wrote The Wealth Of Nations. To a large degree, the opposition is based in the same nationalist, populist mindset that drives those people who are opposed to immigration and who contend that immigrants steal jobs that would otherwise be going to Americans, a fallacy that has been disproven so many times that it's somewhat astounding that anyone still takes the idea seriously.
In the case of trade, of course, the argument is that trade is a zero-sum game that only one side can win. The reality, of course, is that lower trade barriers are good not only for the companies that import goods into the United States but also for the American economy as a whole including, most notably, American consumers who gain access to a wider variety of goods at a lower price. Additionally, international competition helps the American economy by forcing domestic producers to keep up with competition by improving the quality of their products. The best example of this can be seen in the automobile industry, where the competition from Japan, Europe, South Korea, and elsewhere has only helped to spur companies like General Motors and Ford to improve their products. There was a time when the American auto industry was moribund and, well, just plain uncreative. That process began to end once Detriot figured out that the only way to survive was to learn from Japan and other parts of the world, and as a result, we have a thriving automobile industry that includes not just Detroit, but also plants that build "foreign" cars located throughout the country. Had we closed off the American auto market via high tariffs to "protect" the auto industry, then Detroit would have had no incentive to either shed itself of practices that were stuck in the past or to work to catch up to the new competition. Consumers would have been worse off, and so would have the economy.
As I said, though, none of these facts matter to the opponents of more open trade. In their mind, "foreign" goods are as bad as foreign immigrants. It is not, and never has been, a fact-based argument for most of them and it's unlikely that any of them are going to be persuaded by yet another treatise on the benefits of free trade, or by the economic statistics that clearly show the benefits that have come from international agreements such as NAFTA or the World Trade Organization. They are propelled by nationalism, fear of the "other," and by a zero-sum view of economics that assumes that every transaction involves one person who "wins" and another one who "loses." Trump knows this as much as he knows how well his anti-immigrant rhetoric and his pandering to mindless patriotism over issues such as the N.F.L. National Anthem issue play on an emotional rather than a logical, fact-based level. This is why he's likely to continue down this road no matter how economically illiterate it may be.