Trump's Tweet on "Illegal Voting" Encapsulates Serious Problems
Those who voted for him thinking he would be guided or controlled by more sober individuals or that he would start acting presidential once elected: you were wrong.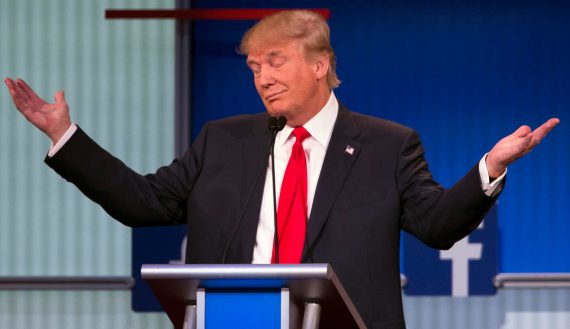 By now, everyone has seen the following tweet from the President-elect (and, indeed, Doug Mataconis has already written a post on the general topic):
In addition to winning the Electoral College in a landslide, I won the popular vote if you deduct the millions of people who voted illegally

— Donald J. Trump (@realDonaldTrump) November 27, 2016
This tweet contains multitudes, insofar as it underscores a number of truly grave problems with Donald Trump.
There is no evidence for the claim. This is beyond just a politician with an opinion or spin.  This is just an outright unsubstantiated claim.  It is, to be plain, a lie.
The source is a conspiracy theorist.  It is likely that he is parroting Alex Jones from Infowars.  In the parlance of the moment, Trump is promoting fake news.
There is no good reason to do this.  Trump is the acknowledged winner.  The appropriate route is to graciously (yes, I know) accept that he lost the popular vote but continue to note that the constitution gives the power to elect the president to the electoral college.  He can rightly note that if the popular vote was the mechanism that he would have campaigned differently.
This is about ego and self- aggrandizement.
This stokes xenophobia since the the likely source for millions of illegal votes would be non-citizens.  Certainly that is what many Trump voters automatically hear.
This claim damages democratic norms.  It also weirdly suggests that the election that Trump himself won is highly tainted.  If our electoral system could, in fact, allow millions of persons to vote illegally, then we have a chronically broken system and Trump's election (and, indeed, all elections) are highly suspect.
It is childish to make a claim like this on Twitter as the main way of communicating it.  If he really thought that there was this level of voter fraud in the United States, he ought to be dedicating serious attention to this grave problem, not tweeting about it.
This claim is not the behavior of a serious person (yes, I know).
This is not the action of a person who is ready and able to be President of the United States (and yet…).
This is a claim from a person with no regard for truth and fact.
This is a claim from a person who is willing to make an ego-boosting claim which is fact-free, comes from a disreputable source, and that is a blow to democratic values and that is based in xenophobia.
I fully recognize that none of this is new and certainly is no surprise.  Still, it is striking because he packs in so much into just one tweet.  And, this is no longer the ridiculous public musings of a reality TV star or even a candidate.  He is now less than two months from being the President of the United States.
Those who voted for him thinking he would be guided or controlled by more sober individuals or that he would start acting presidential once elected: you were wrong.
The best interpretation for this behavior is that he is trolling the same way some commenters do at this blog and elsewhere on the internet.  But since we are talking about the President-elect of the United States, that is scant solace.
And before anyone tries to tell me that this is "hysterical" or that I am simply engaging in sore-loserism, go back to that list and prepare a legitimate defense for each.  Defend untruth.  Defend conspiracy theorists.  Defend attacking democracy.  Defend xenophobia.