Tulsi Gabbard Threatening To Boycott Debate. Would Anyone Notice? [UPDATED]
Tulsi Gabbard, who managed to qualify for tomorrow's fourth Democratic debate after missing out on the third, is threatening to boycott what may be her last chance to make her case to a national audience.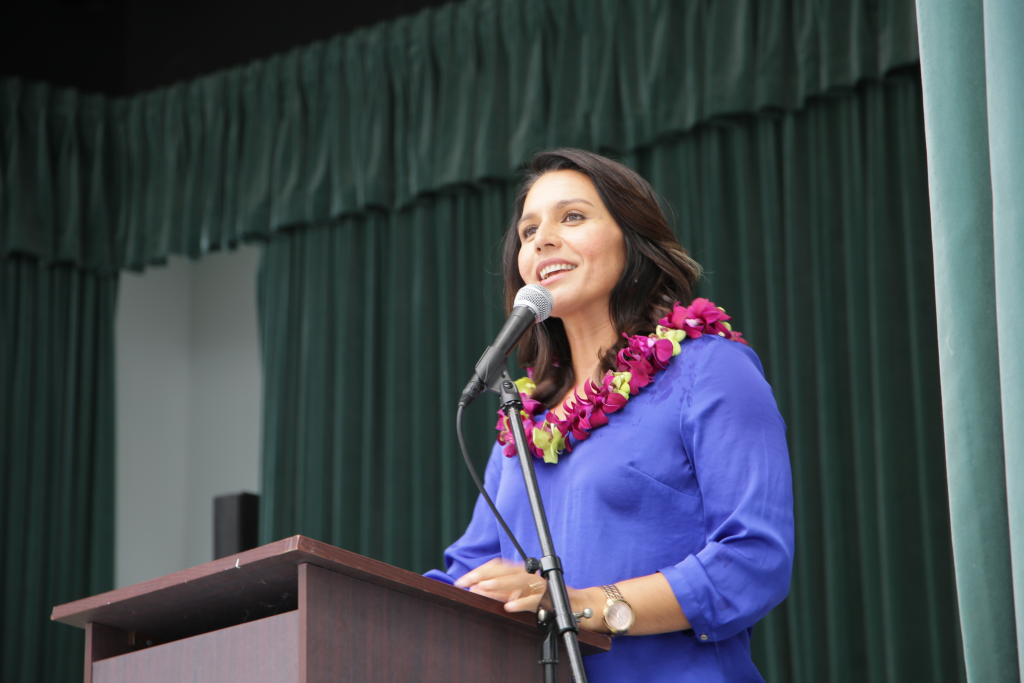 Hawaii Congresswoman Tulsi Gabbard, Spent the better part of September complaining about the fact that she had failed to qualify for the Democratic Party's third debate. As it turns out, she did end up qualifying for the fourth debate to be held in Ohio next week but now she's threatening to boycott that debate to protest what she claims are unfair rules set by the Democratic National Committee:
Rep. Tulsi Gabbard (D-Hawaii) says she may boycott the Democratic presidential debate next week, accusing the Democratic National Committee (DNC) and media of "rigging" the primary contest against outsider candidates such as herself.

Gabbard pointed to what she described as "arbitrary" and nontransparent qualification requirements as evidence party leaders "are trying to hijack the entire election process."

The Hawaii Democrat, who has hit the qualification thresholds for Tuesday's debate in Ohio, said she'd decide in the coming days whether to participate.

"The 2016 Democratic Primary election was rigged by the DNC and their partners in the corporate media against Bernie Sanders," Gabbard said in a statement.

"In this 2020 election, the DNC and corporate media are rigging the election again, but this time against the American people in the early voting states of Iowa, New Hampshire, South Carolina, and Nevada."
Gabbard didn't qualify for the party's debate in September and would miss out on a televised chance to reach millions of voters by skipping the debate. But the threat to boycott the debate also promises to win attention for her campaign.

Twelve candidates have qualified for next week's debate, but the DNC has repeatedly raised the thresholds to qualify, keeping four candidates who are still in the race on the sidelines.

To qualify for the October debate, candidates had to collect contributions from 130,000 unique donors and register at least 2 percent in four approval polls.

(…)

"They are attempting to replace the roles of voters in the early states, using polling and other arbitrary methods which are not transparent or democratic, and holding so-called debates which are not debates at all but rather commercialized reality television meant to entertain, not inform or enlighten," Gabbard said. "In short, the DNC and corporate media are trying to hijack the entire election process."
This is a seemingly bizarre position for Gabbard to take. As it stands, she is currently averaging near the bottom of the polls on the national and state level. On the national level, she is averaging less than 1% according to RealClearPolitics, and she isn't doing much better in the early states. Her best performance appears to be in Iowa, where she's averaging 2.3%, and in New Hampshire, where she's averaging 2.5%. In Nevada, she is averaging 1.5%, though, and in South Carolina, she's averaging 1.0%. Boycotting one of the few chances she's likely to get to make a national impression seems like a foolish idea to me.
Update @ 8:45 am: Gabbard is now saying this morning that she will be at the debate.