Turkey the Country Now Türkiye (Bird Still Turkey)
Our ostensible ally is seeking to rebrand itself.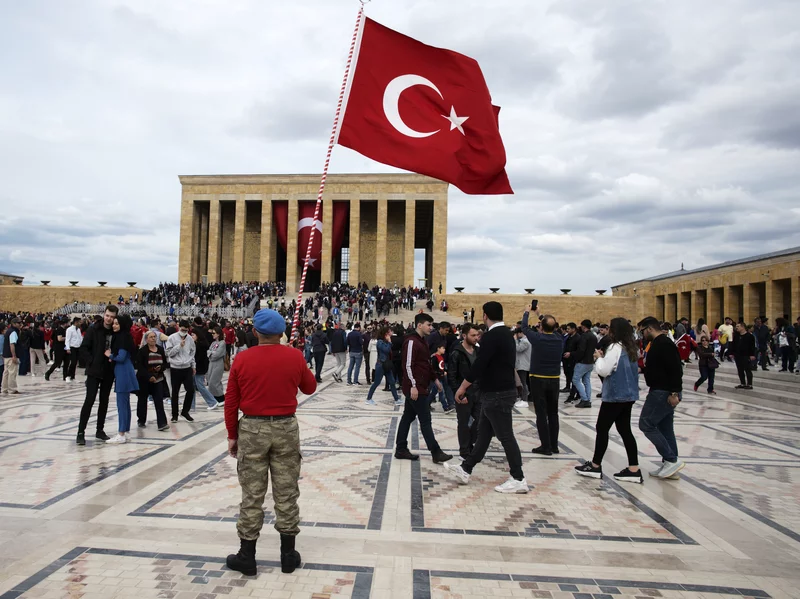 NPR, ("Turkey will now be known as Türkiye [at least at the U.N.]")
Turkey has a new name —at least at the United Nations. The organization has agreed to recognize it as Türkiye after a request from the country's government, which has been working to rebrand the nation's name since last winter.

Turkish Foreign Minister Mevlut Cavusoglu formally asked for the change in a letter to the U.N. and other international agencies this week.

"The process we started under the leadership of our President Recep Tayyip Erdogan in order to increase our country's brand value is to be finalized," Cavusoglu tweeted on Tuesday, according to a translation from Balkan Insight.

On Wednesday, U.N. spokesperson Stephane Dujarric told the state-run outlet Anadolu Agency that the name change took effect from the moment the letter was received.

The country's rebranding campaign began in December — during a period of skyrocketing inflation and a worsening economic crisis — when President Recep Tayyip Erdogan issued a memorandum asking other countries to use the name Türkiye.

Domestically, he also instructed that products for export be labeled "Made in Türkiye" and state agencies use the name in official documents, according to Al Jazeera.

"Türkiye is the best representation and expression of the Turkish people's culture, civilization and values," Erdogan said at the time.

The country called itself Türkiye — which is pronounced "tur-key-YAY" — after its declaration of independence in 1923, The Associated Press notes. Much of the Turkish public already recognizes that name, though the anglicized version is commonly used inside the country as well.

In January, the country launched a tourism campaign called "Hello Türkiye," with a video showing tourists uttering the phrase from different sites across the country. The state broadcaster TRT World said the campaign's goal was to "announce and raise global awareness about using the country's original name."

Turkish officials and state-run media suggest there are several reasons behind the push to have the country internationally recognized as Türkiye — including strengthening its identity and distancing itself from certain less-flattering associations (and search results).
BBC ("Turkey wants to be called Türkiye in rebranding move") adds:
Turkey will be known as Türkiye at the United Nations from now on, after it agreed to a formal request from Ankara.

Several international bodies will be asked to make the name change as part of a rebranding campaign launched by the Turkish president late last year.

[…]

State broadcaster TRT was quick to make the change as soon as it was announced last year, explaining that among the reasons for the image rebrand was the association with the bird traditionally associated with Christmas, New Year or Thanksgiving.

As part of the re-branding, "Made in Türkiye" will feature on all exported products, and in January a tourism campaign was launched with the catch-phrase "Hello Türkiye".

The move has been met with a mixed reaction online. While government officials support it, others say it is an ineffective distraction as the president gears up for elections next year, amid an economic crisis.
AP/WaPo ("No more Turkey: Country in push to be known as 'Türkiye'") notes:
It was not clear whether the name, with a letter that doesn't exist in the English alphabet, will catch on widely abroad. In 2016, the Czech Republic officially registered its short-form name, Czechia, and while some international institutions use it, many still refer to the country by its longer name.
As a general rule, I favor calling people and countries what they want to be called. But, yes, requiring an umlaut and an extra syllable will be a hard sell. As, as silly as the association with the bird/insult may be, "Turkey YAY" seems sillier still in English.
Sometimes, as in the Burma/Myanmar or Kiev/Kyiv contest, these things have political angles, with the pronunciation/choice coming down to which faction one supports. Sometimes, as in Côte d'Ivoire/Ivory Coast, it's simply a function of ease of translation.
Regardless, I'd be more amenable to "Turkey YAY" if Erdogan weren't such a recalcitrant member of NATO and constantly sidling up to our adversaries in the region.