Two Different Americas
The degree to which the country is divided is truly shocking.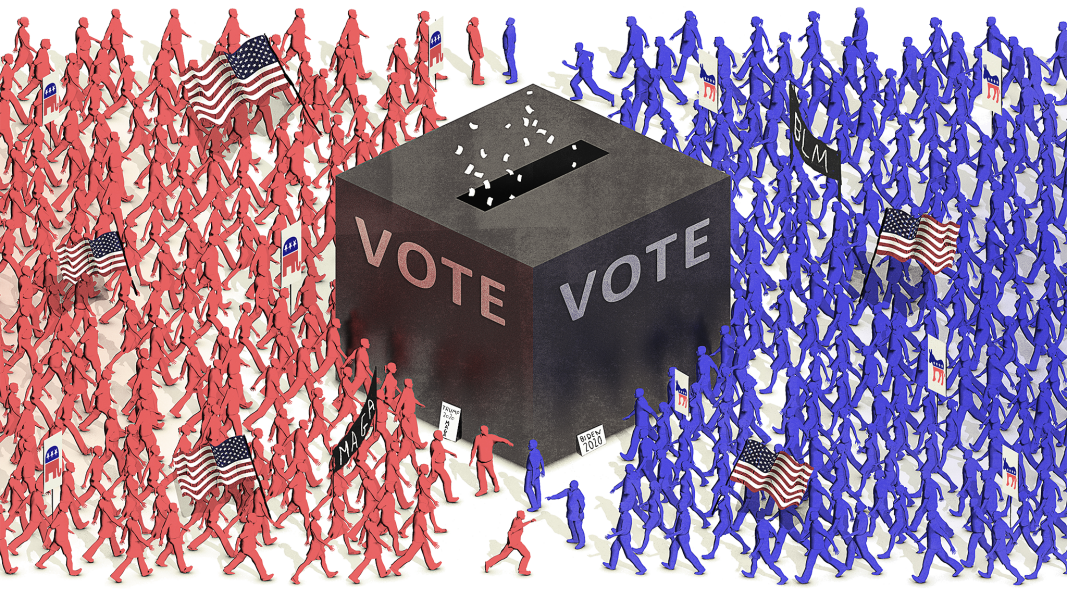 This morning's edition of the NYT's The Daily podcast, "Two Different Worlds," is worth a listen on this election day. The premise:
At the heart of one race for the Wisconsin State Assembly are some of the same political cracks splitting the U.S. as a whole. Some believe keeping businesses running is a priority during the coronavirus pandemic; others think keeping people safe and healthy should be given precedence.

Rob Swearingen is a four-time Republican assemblyman and owner of a local restaurant. He challenged the lockdown imposed by Wisconsin's governor and, since reopening his business, has taken a loose interpretation of the mask mandate.

His Democratic challenger, Kirk Bangstad, has strictly followed statewide edicts, opening his restaurant outdoors in the summer and, when there were coronavirus infections among his staff, closing down until all could be tested.
Given my disdain for Trumpers and visceral anger at those who refuse to wear masks in public, you'd think my sympathies would lie toward Bangstad. But Swearingen came across as a decent man struggling to keep his business running whereas Bangstad came off as a self-important jackass. Swearingen isn't an in-your-face anti-masker but rather something of a libertarian who thinks people ought to be trusted to make choices. He says he respects the wishes of business owners who ask customers to wear their masks and he has his staff wear them, but makes exceptions for two elderly women who have respiratory issues. Bangstad, meanwhile, is a Harvard grad and failed opera singer who's openly disdainful of the community he seeks to represent, seeing them as morons who lack critical thinking skills who ought to be more grateful that he's deigning to offer them his brilliance and culture.
As interesting as the contrast between the two restaurant-owning candidates is, though, what's really illuminating is the interviews with customers and waitstaff. Their views about the virus, Trump and Biden, Swearingen and Bangstad, and other issues are one hundred eighty degrees out. It's not that they disagree on how to prioritize hard choices. They literally see the world differently. They have not only different opinions but different facts.
I honestly don't know how we reconcile a country where that's the case.