Two Ridiculous Defenses of the Ryan Medicare Plan
Arguments for the Ryan Plan that characterize it as being "against bureaucracy" are apparently oblivious to the fact that private health insurance is full of bureaucracy.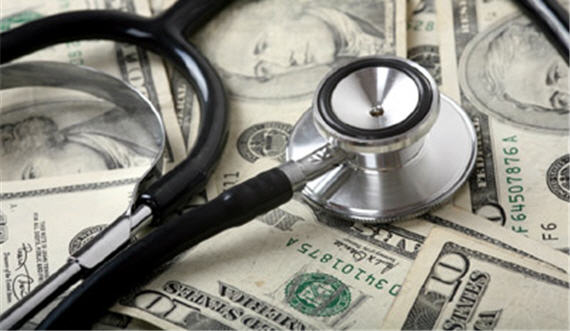 Ramesh Ponnuru offers, in one paragraph, the two most ridiculous arguments in favor of eliminating privatizing Medicare possible.
No, the alternative is heavy-handed bureaucratic cost- cutting. The Democratic plan is cutting payment rates so that Medicare becomes as lousy a program as Medicaid, with doctors refusing to participate in it. The Democratic plan is letting an unelected board decide which treatments won't get funded.
Out of curiousity, is Ponnuru familiar with how the real world works? In the real world, the vast, vast majority of doctors accept both Medicare and Medicaid. In the meantime, anyone who has private health insurance knows that it's a struggle to find an "in-network" doctor that you can go to without paying extra out of pocket costs. In my area, there are hospitals that don't accept all health insurance companies — even national carriers.
As far as unelected boards making decisions about funding go, last time I checked, major insurance companies are also run by unelected boards. And whether a medical service is funded is the choice of the insurance company, not the patient. But the "unelected boards" of Medicare are subject to the political process and the voting in and out of elected officials–which means, ultimately, that patient concerns will be key, however attenuated they may be. The unelected boards of the private sector are accountable to shareholders — not patients. This is particularly true given that most of us have no opportunity to make decisions about our insurance provider — we're limited either by our employer's choices or the simple fact that most regions only have a handful of providers offering roughly the same plans.
If Ponnuru wants to compare the quality of service of Medicare vs. private health insurance companies, I don't think his side is going to win.
This is especially true when you consider that Ryan's Medicare vouchers will substantially increase the out-of-pocket costs for the poor and the elderly. This is, in part, due to the fact that the "efficient" private sector has over double the administrative costs than that "inefficient" government program, Medicare.
And, I might add, the "Democratic Plan", as adopted by the Obama Administration and the Democrats when the passed the ACA, actually does something about the underlying problem with funding Medicare — rising health care costs. And they're doing it by basing Medicare payments to health care providers based on performance.
A major goal of the new health care law, often overlooked, is to improve "the quality and efficiency of health care" by linking payments to the performance of health care providers. The new Medicare initiative, known as value-based purchasing, will redistribute money among more than 3,100 hospitals.

Medicare will begin computing performance scores in July, for monetary rewards and penalties that start in October 2012.
This plan ain't perfect, but it's at least a start.
In the meantime, the Ryan Plan is best characterized as:
1) Privatize Medicare
2) ????
3) Lower health-care costs!
I'm open to market-based reforms of the health care system. But it would be nice if they had some grounding in reality, instead of magical thinking.