Two Women Leave GOP Over Policy GOP Has Espoused 38 Years
A Republican organization dedicated to abortion rights is shutting down after 30 years, eight fewer than the Party has opposed them.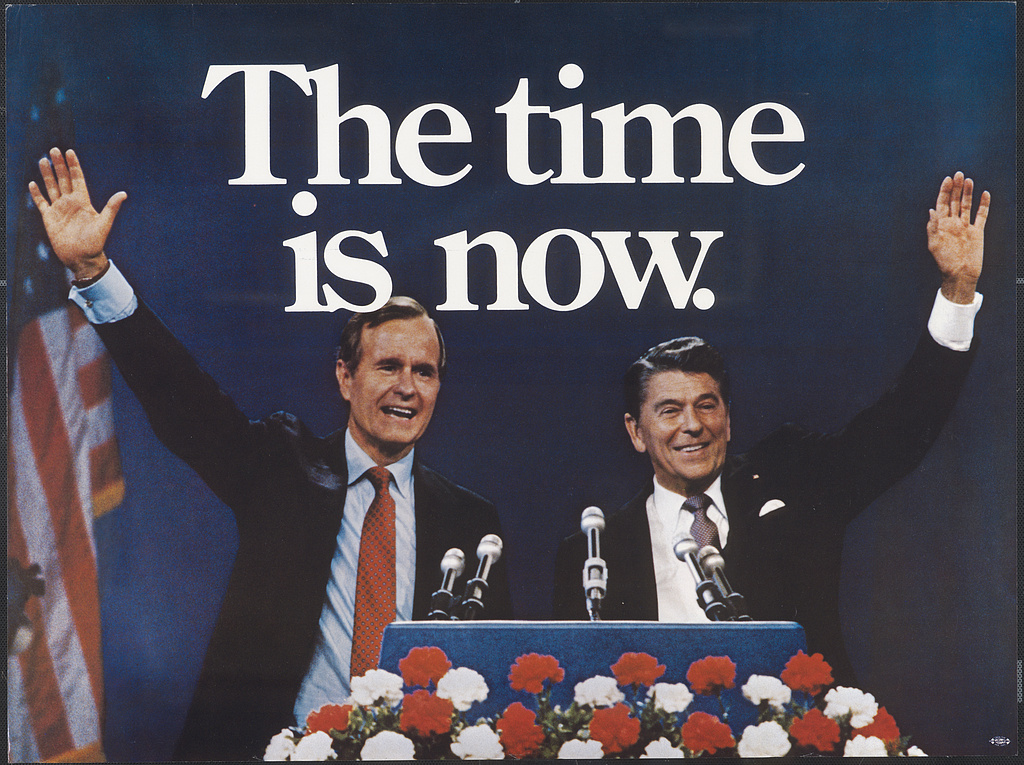 When I came across the NYT op-ed titled, "Why We Are Leaving the G.O.P." by Susan Bevan and Susan Cullman, my natural question was, Who the hell are Susan Bevan and Susan Cullman? It turns out that they are leaders of something called "Republican Majority for Choice," an abortion-rights organization of which I'd never heard. Skeptical that they had anything non-surprising to say, I read on:
When the obituary for the Republican Party is written, the year 1980 will be cited as the beginning of the end. Reaganism was in full flower, but the big tent was already folding. Republican leaders endorsed a constitutional ban on abortion at the convention that summer, ending the party's historic commitment to women's rights and personal freedom.

"We are about to bury the rights of over 100 million American women under a heap of platitudes," protested Mary Dent Crisp, the co-chairwoman of the Republican National Committee. Her colleagues assured her that the platform was nonbinding and that reproductive health services were not in danger.

But she was prescient. As pro-choice Republicans, we refuse to support a party that has rightly earned the labels anti-woman and anti-common sense. Our organization, the Republican Majority for Choice, the organization founded by Ms. Crisp in 1988, is shutting its doors. The big tent has collapsed for good.

As Republicans, we spent four decades working inside the party to produce effective policies helping women and families. Despite growing malice from an anti-choice faction, we kept our disagreements within the family. We redoubled our efforts to find common ground, rather than simply walk away.
That's some dogged determination right there. As someone who has been gradually alienated from the Republican Party over the last decade or so, I sympathize. But I'm also confused. I'm not a single-issue voter, let alone one on which the GOP platform has taken the opposite position for nearly four decades.
Anywho, what's changed to finally drive our Susans away?
At its peak in the 1990s, our group had an annual budget of as much as $1 million and a political action committee that gave away about $200,000 per year. Close to 20 state chapters provided support to candidates and lobbied state legislatures. The committee supported Republicans who believed freedom from government intervention extended to a person's bedroom and doctor's office: senators like Alan Simpson of Wyoming, Olympia Snowe and Susan Collins of Maine; House members like Connie Morella of Maryland, Mike Castle of Delaware, Charlie Dent of Pennsylvania; and governors including William Weld of Massachusetts, Christine Todd Whitman of New Jersey and George Pataki of New York. In Congress and the courts we pushed for teen pregnancy prevention, stem cell research, emergency contraception and clinic access.

But these successes were dismissed by party leaders who became increasingly beholden to the social extremists who were winning primaries in our broken, gerrymandered electoral system.

Our argument was simple: True fiscal conservatives should embrace family planning because it reduces poverty, increases educational attainment and work force competitiveness, improves health and provides people the opportunity to make educated moral choices. We incorrectly assumed that our fellow fiscal conservatives would join us in applauding the reduction in the number of unintended pregnancies, which saved taxpayers billions of dollars spent on the welfare state.

Instead, the policies and programs that led to these outcomes came under constant fire. The far right was more interested in conflating abortion and birth control for political purposes. It is fiscally disingenuous to deny birth control coverage and then bemoan unintended pregnancies and abortion.
So, nothing has changed? The party has continued to stick to what was always advertised as a moral, not pragmatic, policy stance.
Lifelong Republicans were booed out of state and local committee meetings for just raising abortion rights and family planning ideas. The nastiness escalated to personal attacks on men and women who had dedicated countless hours and dollars to the party.

We don't have the space to outline President Trump's transgressions, but it is important to understand that his rise is an inevitable result of the hostility to women within the Republican culture. Women's reproductive freedom has shifted with the wind: Remember that Ronald Reagan once supported abortion rights, as did George H. W. Bush, Mitt Romney and Mr. Trump himself.

We can no longer support a Republican Party that is shutting down low-cost health care clinics offering cancer screenings, basic health services and much-needed family planning services. It has become a party that wants to punish pregnant women by limiting their economic choices, that wants to reduce access to sex education programs that prevent unintended pregnancy and disease.
So, okay, this is something like change. Because thirty-eight years is a really long time, the older generation of Republican leaders who supported abortion rights have largely left the scene. And, since there are passing few Northeastern Republicans left in office, they're no longer counterbalancing the Southern and Midwestern Republicans who are more dogmatic on the issue.
It is no wonder that women are voting with their feet. According to a recent analysis by the Pew Research Center, 56 percent of women identify as or lean toward Democrats. The gap is even wider among college graduates and minority voters. The party should take note that 70 percent of millennial women have either registered as Democrats or lean Democratic. We will no longer be available to help the Republicans appeal to these changing demographic realities.
But the gender gap has literally existed since the days of Ronald Reagan, if not longer.
For years we have debated whether to close our doors. Our founding principle had been that proponents of abortion rights should be comfortable in both major parties. But we have to face reality: There probably will not be a single pro-choice Republican member of the House after the fall election, and only two in the Senate — Ms. Collins and Lisa Murkowski of Alaska.

It has become taboo within the party to even say "pro-choice." Most of our supporters gave up on the party as it moved to the extremes not just on abortion but also on other social and fiscal issues.

This Republican Party is no family of ours. And so we say goodbye.
Well, okay. And, again, I'm sympathetic to the notion that the Republican Party is no longer representative of my views. But it's odd to build that case on a single issue where the party's view has been rock solid for more than a generation.
Given the competition for precious NYT op-ed space, a complaint that water is still wet seems like a bizarre choice.