U.S. Admiral: Goal In Libya Is To Kill Qaddaffi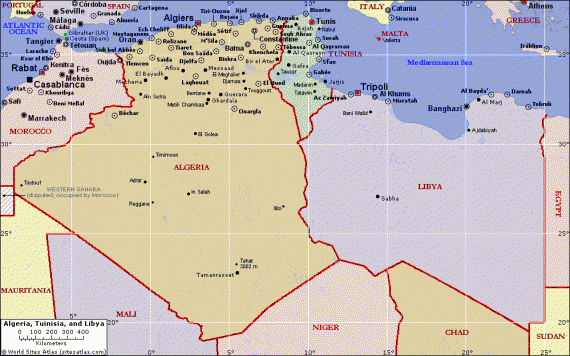 When the United States first intervened in Libya, we were told that it was to protect civilians. In fact, the United Nations Security Council Resolution that authorized force specifically limited itself to the protection of civilians. Well, apparently, someone didn't tell the top U.S. Admiral involved in the operation:
House Armed Services Committee member Mike Turner (R-OH) told The Cable that U.S. Admiral Samuel Locklear, commander of the NATO Joint Operations Command in Naples, Italy, told him last month that NATO forces are actively targeting and trying to kill Qaddafi, despite the fact that the Obama administration continues to insist that "regime change" is not the goal and is not authorized by the U.N. mandate authorizing the war.

"The U.N. authorization had three components: blockade, no fly zone, and civil protection. And Admiral Locklear explained that the scope of civil protection was being interpreted to permit the removal of the chain of command of Qaddafi's military, which includes Qaddafi," Turner said. "He said that currently is the mission as NATO has defined."

"I believed that we were [targeting Qaddafi] but that confirmed it," Turner said. "I believe the scope that NATO is pursuing is beyond what is contemplated in civil protection, so they're exceeding the mission."
So let me see if I got this straight. The President didn't seek Congressional approval and doesn't believe he needs to. We are operating under a United Nations authorization that limits itself to protecting civilians. And along with our allies, we've decided unilaterally that "protecting civilians" somehow can be interpreted to mean "overthrow the government of Libya." Or, to put it more precisely, we are now operating outside the UNSCR and are effectively making war on Libya.
Why? Because we want to.