Ukraine and the 'New Rules of War'
Many and small beats large and heavy. Finding beats flanking. Swarming beats surging.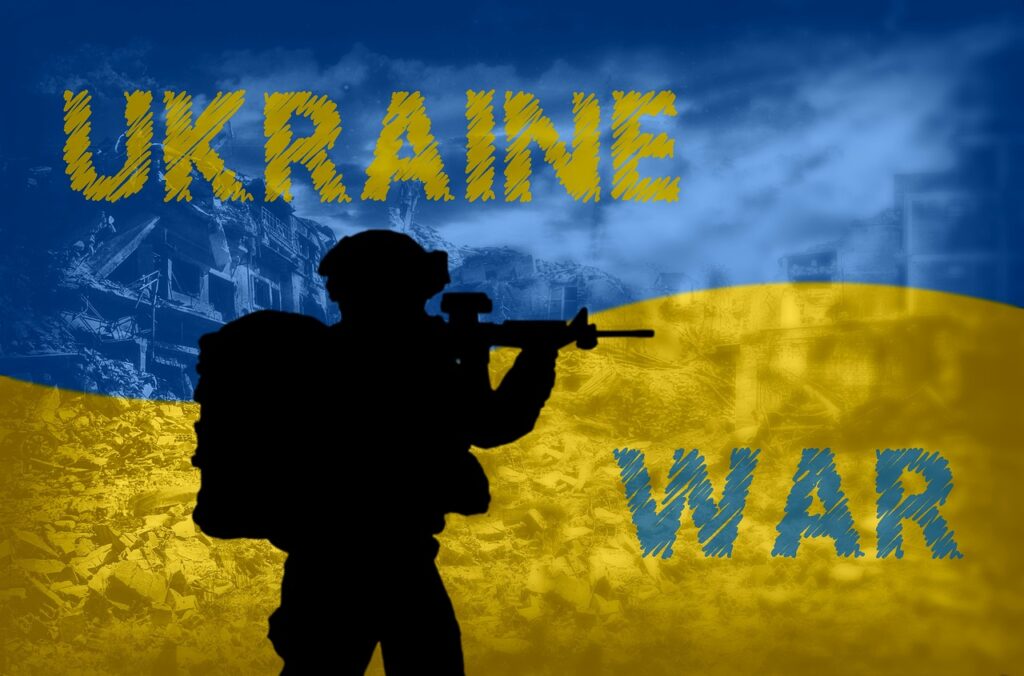 Today's column by Tom Friedman, "Free Advice for Putin: 'Make Peace, You Fool'," is insightful because, instead of relying on a conversation with a taxi driver, it instead relies on one with "one of America's premier teachers of grand strategy, John Arquilla, who recently retired as a distinguished professor of defense analysis at the U.S. Naval Postgraduate School."
I've referenced Arquilla a handful of times going back to the earliest days of the blog and even interviewed him (along with Dave Schuler) on the late, lamented OTB Radio* show back in 2010. His insights on the evolution of warfare, and especially the impact of information, have been quite prescient and predicted many of the trends that have contributed to Russia's embarrassingly poor showing against a much smaller force in Ukraine.
"In many respects, this war is our era's Spanish Civil War. In that war, many weapons — like Stuka dive bombers and Panzer tanks — were tested out by the Germans, and the allies learned things as well, before World War II. The same is being done in Ukraine when it comes to next-generation warfare."

Arquilla recently published a book on next-gen warfare, "Bitskrieg: The New Challenge of Cyberwarfare."

"In that book, I outlined the three new rules of war, all of which I am seeing being employed by the Ukrainians," he explained. "The first is that many and small beats large and heavy. The Ukrainians are operating in squad-level units armed with smart weapons, and these are able to disrupt far larger formations and attack slow-moving, loud helicopters and such. So even though they're outnumbered by the Russians, the Ukrainians have many, many more units of action — usually between eight and 10 soldiers in size."

Arquilla said that these small Ukrainian units armed with precision-guided smart weapons like killer drones, antiaircraft weapons and light anti-tank weapons "can take out the Russians' much larger and more heavily armed tank units."

The second rule of modern warfare playing out in Ukraine, he said, "is that finding always beats flanking. If you can locate the enemy first, you can take him out. And especially if the enemy is made up of a few large units, like a 40-mile-long convoy of tanks and armored personnel carriers, you're going to hammer the hell out of them with your small squads, without having to outflank them with an equal-sized force."

I asked Arquilla why the Ukrainians are so good at finding. (I assume they are getting some reconnaissance help from NATO.)

"The Ukrainians are making very good use of small drones, particularly those Turkish drones, which are tremendous," said Arquilla. But it's their human sensors — the informal Ukrainian observer corps — that are devastating the Russians. Grandmas with iPhones can trump satellites.

"The Ukrainian observer corps is made up of babushkas and kids and anyone else who has got a smartphone," he said. "And they've been calling in the locations of where the Russian units are and where they're moving. And so the Ukrainian forces have this big edge in finding the Russians in this big country, and that is giving their small units with smart weapons" real-time, actionable intelligence.

The third rule of new-age warfare playing out in Ukraine, said Arquilla, is that "swarming always beats surging." He explained: "War is not just a numbers game anymore. You don't need big numbers to swarm the opponent with a lot of small smart weapons. I am sure you've seen some of the videos of these Russian tanks and columns, where suddenly one tank gets taken out at the front and then another at the rear, so the Russians can't maneuver, and then they just get picked off."
He's been making some of these arguments going back at least as far as his assessments of failed US counterinsurgency efforts in 2013 but he was at least hinting at them going back to his 2001 RAND classic Networks and Netwar (with David Ronfeldt).
Regardless, it helps explain why a country without a navy has sunk two Russian vessels.
______________
*Alas, the archives seem to be long gone, the perils of relying on someone else's platform.