"Ukraine Fatigue Resolution"
Another bill doomed to die.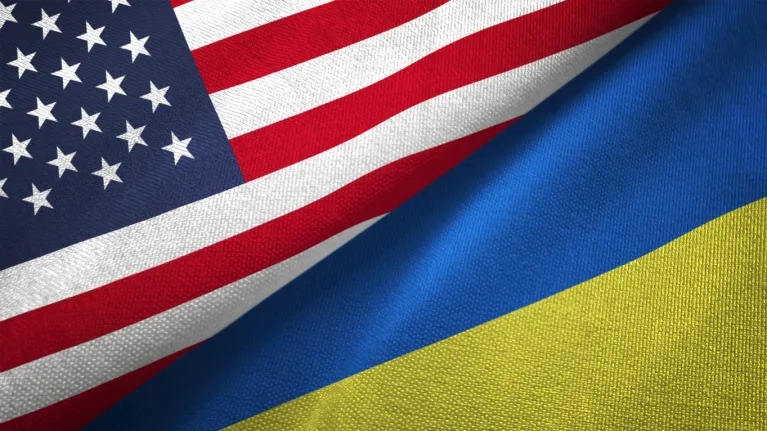 Speaking of Alabama Representative Barry Moore (R-AL02), here's another story that caught my eye from AL.com: Alabama congressman signs on to 'Ukraine Fatigue Resolution' to end military, financial aid to country.
U.S. Rep. Barry Moore, R-Wiregrass, is among 11 House members that signed on to the "Ukraine Fatigue Resolution," which calls on America to stop military and financial aid to Ukraine nearly a year since Russia's invasion and "urges all combatants to reach a peace agreement."
Look, I would love there to be peace, but it is also true that at the moment any peace would almost certainly reward Russia for its cynical, unprovoked, and unjust invasion of its neighbor.
Moreover, this sounds like a teenager who is getting bored with a job. It would be wholly irresponsible to pull the plug on Ukraine at this time, especially given the clear encouragement that the US and NATO has provided to date. This all feels like crude isolationism and/or people listening too much to Russian propaganda.
Of course, like the DOE closure bill, this one is going nowhere. From today's Face the Nation:
MARGARET BRENNAN: Before I let you go, I want to ask you, you voted in the last Congress to provide a lot of assistance to Ukraine, but this past week, at least 10 of your members Republican members introduced a bill called the Ukraine Fatigue Resolution to try to cut off aid. How hard is it going to be to have a Republican-led house continue to help Ukraine?

REP. MCCAUL: I still believe Margaret, there are many on both sides of the aisle, a majority of the majorities, in support of this. We have- we have factions on the left and right, that do not support Ukraine–

MARGARET BRENNAN: This is a Republican bill.

REP. MCCAUL: –and that will probably continue. Right, and I do think, for me, particularly, it's- we have to educate, where has the money gone. You know, the audits that are in place right now, there are four of them on Ukraine funding. And we have to explain why is Ukraine so important. You know, what happens in Ukraine impacts Taiwan and Chairman Xi, that China's aligned with Russia, Iran and North Korea, against freedom, democracy in the West. And, you know, I think that's a debate we'll have, but I still feel very confident that we will give them the assistance they need. I'd like to see it faster, so they can win this faster.

MARGARET BRENNAN: So you- you think Matt Gaetz, Marjorie Taylor Greene, others who signed this, need to be educated?

REP. MCCAUL: You know, look, we took Marjorie Taylor Greene into a briefing. She was satisfied, I thought, with what- the controls that have been put in place on the spending, but I don't think that they will be- ever be persuaded that this cause is something that they would support. I think they have this false dichotomy that somehow we can't help Ukraine, you know, beat back the Russians who invaded their country, and- and secure the border. We can do both. We're a great nation. And the fact of the matter is, unfortunately, this administration has chosen not to secure the border. He can't even control and secure our airspace now, it looks like.