US Inflation at 40-Year High
Can the Misery Index be far behind?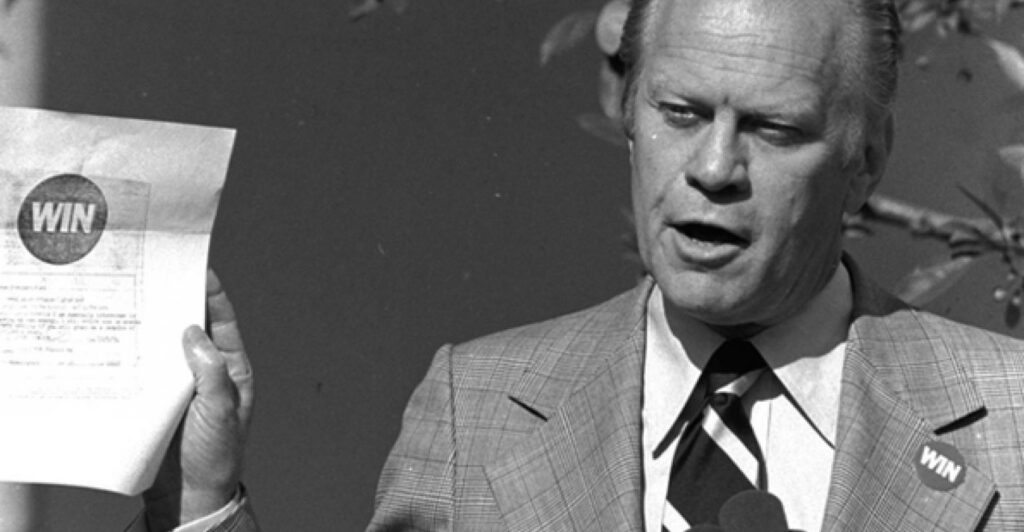 Those of us who are old enough to remember inflation being a central issue in American politics are, well, pretty old. It has been pretty much a non-factor for the last several presidential administrations, kept under control through aggressive anti-inflation policies managed by the Federal Reserve. The combination of a massive set of shocks set off by the COVID pandemic and unprecedented federal spending in response has changed that.
WSJ ("U.S. Inflation Accelerates to 7.5%, a 40-Year High"):
U.S. inflation accelerated to a 7.5% annual rate in January, reaching a four-decade high as strong consumer demand and pandemic-related supply constraints kept pushing up prices.

The Labor Department on Thursday said the consumer-price index—which measures what consumers pay for goods and services—was last month at its highest level since February 1982, when compared with January a year ago, and higher than December's 7% annual rate. Inflation has been above 5% for the past eight months as a U.S. rebound from earlier in the Covid-19 pandemic created imbalances in the economy.

The so-called core price index, which excludes the often-volatile categories of food and energy, climbed 6% in January from a year earlier. That was a sharper rise than December's 5.5% increase, and the highest rate in nearly 40 years.

On a monthly basis, the CPI increased a seasonally adjusted 0.6% last month, holding steady at the same pace as in December.

rices were up sharply for a number of everyday household items, including food, vehicles, shelter and electricity. A sharp uptick in housing rental prices—one of the biggest monthly costs for households—contributed to last month's increase.

Used-car prices continued to drive overall inflation, rising 40.5% in January from a year ago. However, prices for used cars moderated on a month-to-month basis, increasing by 1.5%. That was down from a 3.3% increase in December and the smallest gain since September—a possible sign that a major source of inflationary pressure over the past year could be easing.

Food prices surged 7%, the sharpest rise since 1981. Restaurant prices rose by the most since the early 1980s, pushed up by an 8% jump in fast-food prices from a year earlier. Grocery prices increased 7.4%, as meat and egg prices continued to climb at double-digit rates.

Energy prices rose 27%, easing from November's peak of 33.3%. But the jump in electricity costs was particularly sharp when compared with historical trends, with prices up 10.7% from a year ago and 4.2% from December. The latter was the sharpest one-month rise since 2006.
WaPo ("Prices climbed 7.5% in January compared with last year, continuing inflation's fastest pace in 40 years"):
Prices continued their upward march in January, rising by 7.5 percent compared with the same period a year ago, the fastest pace in 40 years.

Inflation was expected to climb relative to last January, when the economy reeled from a winter coronavirus surge with no widespread vaccines.Today's new high inflation rate reflects all the accumulated price gains, in gasoline and other categories, built up in a tumultuous 2021.

In the shorter term, data released Thursday by the Bureau of Labor Statistics also showed prices rose 0.6 percent in January compared with December, same as the November-to-December inflation rate, which officials revised upward slightly.

As with previous months, higher prices reached into just about every sector of the economy, leaving households to feel the strain at the deli counter, shopping mall and just about everywhere else.

"I'm worried," said Diane Swonk, chief economist at Grant Thornton. She expects inflation to begin falling in the next few months but warns that it might be difficult to bring price growth down to pre-pandemic levels.

"The Fed is counting on inflation abating somewhat on its own," Swonk said. "The problem is that even as inflation abates, it may not cool enough not to burn. Some of the inflation we are seeing is becoming more entrenched in the service sector. There is no playbook for derailing inflation in this environment."
Tuesday's episode of The Ezra Klein Show, "What the Heck Is Going on With the U.S. Economy?" was helpful in putting all of this into context. The guest was Jason Furman, a Harvard economics professor who was chair of Barack Obama's Council of Economic Advisers from 2013 to 2017. He was neither alarmist nor dismissive of the situation.
I think there are two sets of misses. And I'm not sure of the exact ratio of the two. The first set of misses was that— by the way, we're not out of this. We're really deep into it right now. But in terms of people's economic behavior, we are mostly out of it. People are mostly spending as normal. They're living a normal-ish life, or at least they were a month ago. And I think they probably will a month from now.

So when I say out of it, I'm not talking about out of the human tragedy. I'm talking about out of it in the very narrow sense of the economy. So I think one miss was that this had more in common with a natural disaster. That when the virus came, it would derail activity. When the virus either left, or some of the dangers of the virus, or people got used to it, that that would come back.

The second part of it is the policy response was gargantuan. $5 trillion I did not imagine being spent. And basically policymakers said, yes, there'll be a recession in the economy, but we're going to give you so much money that for most people you're actually going to get more money than you would have made if you had stayed in your job. And so they, in some sense, immunized people from the recession. And it's probably the combination of these two — the natural disaster-like features plus the enormous policy response — that got us where we are today.
Which makes sense. While I was dubious of some of the ways we threw money at the problem in the early going, I was generally in favor of it. While means-testing to make sure that the money only went to those who needed it would have been my gut preference, it was obvious that speed was of the essence and that it was better to over-spend than under-spend. But it's not at all clear that the massive "Rescue Act" that President Biden passed made sense by that point in the pandemic. Furman is conflicted:
I think there's two different questions. One is would I have voted for the American Rescue Plan in an up-or-down vote? Absolutely yes. A lot of what we've seen — the amazing things we've seen in terms of, for example, poverty overall and child poverty — and we haven't gotten the data for 2021. I think that'll be even better than it was in 2020, and that itself was down— is thanks to the American Rescue Plan.

There's then another question, though, which is if I could have redesigned it and cut it in half, could I have gotten 95 percent of those benefits and a decent amount less of the cost? I think the answer to that question is probably yes, too. And so then the question is every bit of legislation is imperfect. Everyone always has the way they could have improved it. How harshly should one judge in that circumstance?
Regardless, inflation is a huge problem, both politically and economically. From the perspective of Biden and the Democrats, it makes already-dim prospects of retaining power in the midterms much harder. More importantly, it means that most of us have less buying power than we had before. If one's wages went up 2.5% and inflation is 7.5%, then it's effectively a 5% pay cut. Further, the amount of savings many people accumulated during the pandemic because they couldn't travel, go to dinner, and the like all took a 7.5% loss. (Of course, those who are in debt also got a 7.5% haircut, which is an important offset but less obvious on a day-to-day basis.)
As to whether this is all an anomaly or something that will continue for some time, Furman is decidedly two-handed.
So here's where the two hypotheses will differ and how we can distinguish between them. And the question is, what happens to prices in the non-freakish areas over the next year? So one mental exercise is what would inflation be if used car prices hadn't gone up so much and everything else was exactly the same? That's the micro-perspective.

The macro-perspective says what if used car prices didn't go up so much, maybe people would have had more money to spend on something else and some other price would have gone up. Or to make a prediction over the next year, it would say that service price inflation is going to be faster over the next year than it was over the last year. So yes, the freakish stuff on the goods side will end, but now people will have more money to spend on services. We'll see more inflation there.

And one of the issues is services are so much bigger than goods. So it only takes a one percentage point increase in the inflation rate for services to undo a five percentage point reduction in goods. So that to me is the big difference. Do you think of your story as in everything else being equal, which is the micro-story, or as, yes, you deflate the balloon here, but it pops up there. That's the macro-story. And the way to distinguish will be to look at service prices over the next year.
His best guess:
Yeah, there's different ways to measure inflation. So I am roughly in the 3 to 4 percent range, but that is not a super scientific forecast. So as you said, 1 to 6 percent wouldn't shock me. 3 percent would be more for the thing the Fed is targeting — the personal consumption expenditure price index — 4 percent would be more for the CPI, which tends to get most of the press attention.
There's a lot more in the conversation, only some of which is about inflation. And, frankly, even the sharpest minds are just guessing at this point.