Vatican Misspells "Jesus" On New Papal Coins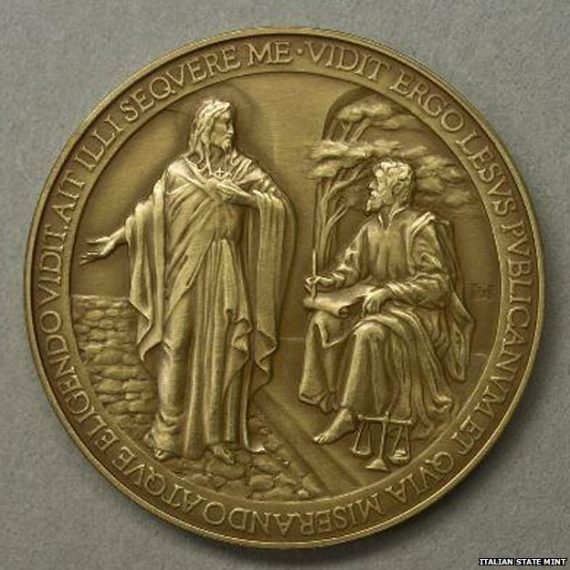 Someone at the Vatican is probably feeling a bit embarrassed by now:
The Vatican has withdrawn from sale 6,000 copies of a new papal medal on which the name of Jesus was misspelt.

In an inscription around the edge of the coin, Jesus was mistakenly spelt with an L.

Keen-eyed experts snapped up a handful of the coins, which were struck in gold, silver and bronze by the Italian mint, before the mistake was noticed.

Vatican coins and medals bearing the face of Pope Francis are bought by collectors all over the world.

A few collectors may make a fortune because of the scarcity value of the flawed medals, the BBC's David Willey reports from Rome.
Whoops.