Virginia: McAuliffe Leads Cuccinelli By 8 Points In New Washington Post Poll
McAuliffe pulling away?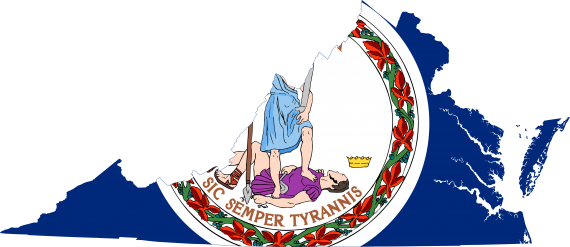 A new poll from The Washington Post cuts against recent polls of the Virginia Governor's race that we've seen, showing Democratic nominee Terry McAuliffe opening up a sizable lead over Republican Ken Cuccinelli:
Democrat Terry McAuliffe has vaulted into the lead over Attorney General Ken Cuccinelli II in a Virginia governor's race that has left many voters sour on both candidates, according to a new Washington Post/Abt-SRBI poll.

McAuliffe leads 47 percent to 39 percent among likely voters, with Libertarian candidate Robert Sarvis's 10 percent suggesting an unrest among voters not satisfied with either major-party contender. In a one-on-one matchup without Sarvis in the mix, the poll shows a narrower, 49-44 race between McAuliffe and Cuccinelli among likely voters — but still flips Cuccinelli's 10-point lead from this spring.

The shift in the race has come almost exclusively from women voters, who prefer McAuliffe by a 24-point margin over Cuccinelli. The candidates were effectively tied among women in a May Washington Post poll.

McAuliffe's strength among women is likely due in part to an intense campaign to portray Cuccinelli as a threat to women and the issues they care about most deeply. A new McAuliffe ad, for instance, features a Norfolk OB-GYN speaking directly to the camera about how she is "offended" by Cuccinelli's position on abortion.

The challenge for Cuccinelli is stark: Nearly half of all voters view him unfavorably, and they trust his opponent as much as or more than the Republican on every major issue in the race, according to the poll.

"I really disagree with Cuccinelli's politics, especially his anti-abortion stance," said Gina Gabelia, 32, who lives in Ashburn and works at a non-profit.

As for McAuliffe, Gabelia said: "His advertisements make him sound like a standup guy, but who knows? … He has a good campaign manager."

Cuccinelli has accused McAuliffe and other Democrats of waging a war on coal and working-class Virginians, but he trails by nine points among voters asked who they trust more on energy and the environment. He has burnished his reputation among conservatives by opposing President Obama's health care law, but voters favor McAuliffe by eight points when it comes to health care. Cuccinelli does best when it comes to transportation and the economy and jobs; he is tied with McAuliffe on those issues.

The poll also found voters effectively split between candidates for lieutenant governor and attorney general, meaning that Democrats have a chance to sweep all three statewide offices this year for the first time in nearly a quarter-century. A McAuliffe victory would also buck a four-decade Virginia tradition of electing a governor from the party that doesn't occupy the White House.
Given that it differs from other recent polling, there's reason to question this poll but it is consistent in several respects. First, it continues to show that both candidates have rather high negative ratings even among the people who say they support him. Second, McAuliffe continues to hold a strong lead over Cuccinelli among female voters, something that is likely to have a huge impact in places like Northern Virginia should it continue through Election Day. Finally, we see yet again that Libertarian nominee Robert Sarvis is polling at levels higher than the gap between the two major party candidates. Whether that is sustainable is, as I've noted, a question we won't know the answer to until Election Day, but it suggests higher voter dissatisfaction with both major candidates which could result in a stronger than normally expected showing for Sarvis at the ballot box and lower turnout. Who that benefits is another question.
Things will start getting interesting in the campaign this week. On Wednesday, Cuccinelli and McAuliffe will meet in their first statewide televised debate of the campaign. Because of the rules set down by the Fairfax County Chamber of Commerce, Sarvis was not invited to this debate, though. Given that he's demonstrating a significant level of support in the polls, that strikes me as mistaken. In any case, it will be interesting to see where the polls go from here.
Update: A new poll from NBC News and Marist College has McAuliffe up by five points over Cuccinelli, with Sarvis at 8%. This puts the RealClearPolitics poll average at a+4.4 advantage for McAuliffe in polls including Sarvis and a +4.0 advantage for McAuliffe in those that don't.