Virginia Republican: Disabled Children Are God's Punishment For Abortion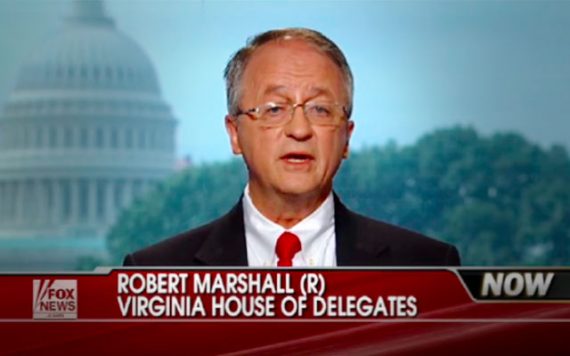 Friday I noted the comments of Virginia Delegate, and Congressional candidate, Bob Marshall that he opposed an incest exception to abortion bans because sometimes incest is voluntary. It turns out that isn't the only thing that Marshall had to say on the subject of abortion:
Christian conservative and Republican congressional candidate Bob Marshall claims that disabled children are God's punishment for women who have an abortion.

Marshall, a Virginia GOP state delegate and congressional candidate, is standing by his obnoxious, irresponsible and baseless claim about the supposed "divine" link between abortion and disabled children, according to a report issued by Right Wing Watch.

Marshall says that "Nature takes its vengeance on subsequent children," and that "Christians would suggest," "It's a special punishment."

Back in 2010, at an event calling for an end to state funding for Planned Parenthood, Marshall originally suggested a divine connection between abortion and disabled children, claiming that women who have abortions are more likely to face "vengeance" from "nature" in children with a greater likelihood of having developmental disabilities.
As I said on Friday, the good news here is that Marshall is likely to lose his primary.