Vote Counts In Congress Not Looking Good For President Obama
With Congress coming back Monday, the prospective vote counts are decidedly against authorizing military force against Syria.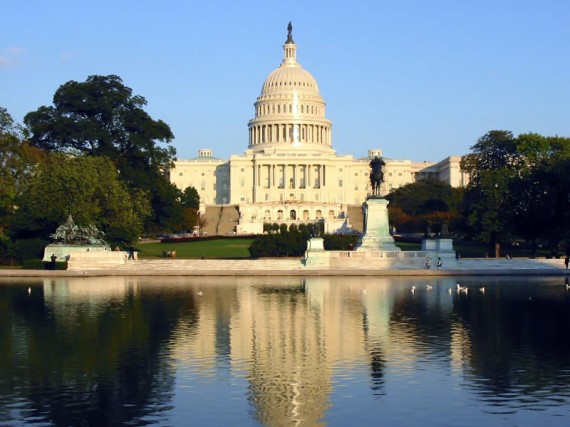 Heading into the weekend and the return of Congress and the Senate on Monday, the numbers aren't looking good for the President's request for authorization to use force against Syria:
When looking at all these counts, of course, it's worth keeping in mind that all of this is preliminary and that nothing is firm until votes are actually cast. In most cases, the determination as to where a particular representative stands at a given moment is based on public statements that they've made, but in many of those public statements those same legislators say that they may still be persuadable even if they're leaning in a particular direction. Nonetheless, it's worth taking not that, with the exception of The Hill, which appears to be using a very conservative (the most prudent?) standard by which to characterize a Representative's position, all of the counters listed above are in agreement that there are now more than a majority of House members on record as at least being inclined to oppose the Syria resolution. That doesn't bode well for the White House, especially when one considers that every Congressional office that has been asked has reported that phone calls to their offices are running overwhelmingly against military strikes in Syria.
Not surprisingly, things look a bit better for the President in the Senate:
The Washington Post has 16 Senators on record against the resolution, with an additional 9 leaning against it. On the other side of the ledger, there are 23 Senators, most Democrats, on record in favor of the resolution. The vast majority of Senators, 52 as of this morning, either have no responded to an inquiry have stated they are undecided;
ABC News has 20 Senators as "No" and an additional 2 leaning in that direction, 16 Senators supporting the resolution with an addition 6 leaning in support, and 56 Senators undecided;
The Hill has 18 Senators at "No" or leaning "No," 16 Senators at "yes" or leaning in that  direction, and the remained either undecided or not on the record.
(Neither Think Progress nor Firedoglake appear to being doing a Senate Whip Count, or at least it isn't readily accessible on their respective websites. If I manage to locate either one, I'll post it here)
The question in the Senate, of course, is whether the opposition would come close to the 40 votes needed to block the bill. Senate Majority Leader Harry Reid has already announced that the resolution will operate under rules that will require 60 votes for passage, and Rand Paul, who already made waves with his nearly 13 hour filibuster earlier this year, has not ruled out a speaking filibuster of a Syria resolution. Most likely, though, it does appear more likely that the Senate will approve the resolution than it does that they will reject it, this leaving the final decision on this matter to the House of Representatives.
Given all of this we can expect the Administration to go all out in trying to lobby Congress to pass the resolution over the next week, with the first test being in the Senate. As I noted yesterday, President Obama will be addressing the nation on Tuesday evening, presumably from the Oval Office to lay out his case for why the United States should take action against Syria at this time. Unfortunately for the President, though, this is a case that he's already made several times over the past two weeks and he hasn't managed to convince either the American people or Members of Congress of anything. Many pundits have suggested that the "grandeur" of an Oval Office address may provide more weight to the President's argument, and while it's true this is a venue that the President has utilized sparingly over the past 4 1/2 years, I'm not sure it really matters where he is when he makes a case that the public is already highly skeptical of. So, it seems unlikely that the President will be able to move the needle of public opinion significantly. If that's the case, then he's going to have to find a way to convince a large number of Congressmen and Senators, many of whom are disinclined to stand with him to begin with, to ignore the overwhelming messages they're getting from their constituents. Possibly? Maybe, but it seems highly unlikely.