Was Mitt Romney The Best Candidate The GOP Had This Year?
Whether Republicans like it or not, Mitt Romney was the best candidate they had in 2012.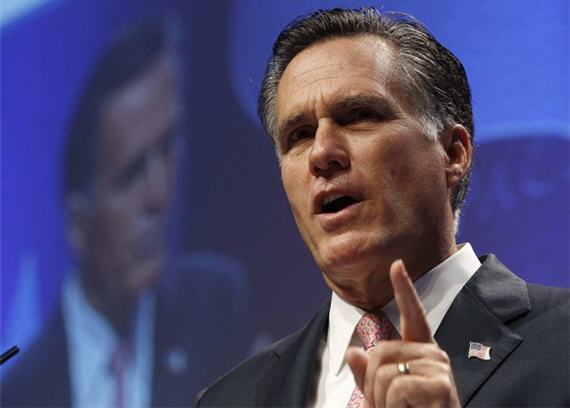 Kevin Drum asserts that, notwithstanding all the faults we have seen since the General Election campaign began in earnest, Mitt Romney was the best candidate the GOP had this election cycle:
[E]arlier this year Mitt Romney was pretty unanimously considered the strongest candidate in the Republican field — by a large margin. He was, without much question, the most electable of the primary bunch and the toughest opponent for Barack Obama. He was disciplined, well-funded, and had a moderate background that appealed to independents. He was, in short, the very best the Republicans had to offer in the year 2012.

This was not a fantasy, either. It was an accurate assessment. Romney was the best they had. The very best.
At first glance, it certainly seems to be an accurate statement. After all, for all his faults, Mitt Romney was head and shoulders above candidates like Michele Bachmann and Herman Cain, which made the fact that they at times polled ahead of him (in August 2011 in Bachmann's case and in October-November 2011 for Cain) all the more pathetic. Romney was also a far better campaigner than candidates like Rick Perry and Tim Pawlenty, both of whom shriveled under the spotlight of a national campaign before a vote had even been cast. Former New Mexico Governor Gary Johnson's campaign never got enough attention to even be a serious challenger to Romney. And, when we got to the actual voting, Romney's superior campaign organization, along with the fact that he was able to attract the votes of moderates and independents, allowed him to make relatively short work of Rick Santorum, Newt Gingrich, and Ron Paul, all three of whom stayed in the race long after their chances of actually winning the race had long passed. The most important thing about all of these candidates as compared to Romney, though, is that it was fairly obvious from the beginning that none of them would have ever had any realistic chance against Barack Obama. Notwithstanding his recent dips in the polls, Romney at least was keeping things consistently even with the President and arguably had the resume and the experience necessary to win in this year's economic climate. Whether that pans out in the end is another question.
Of all the candidates that were in the race for the Republican nomination, the only candidate in the race that might have had a chance to out compete Romney on the electability was former Utah Governor Jon Hunstman. In addition to his executive and business experience, Hunstman was the only candidate in the entire field that had any foreign policy experience. He was a conservative, but not so far to the right as to place him outside the mainstream. Hunstman never really had a shot, though, for two basic reasons. First of all, his service as Ambassador for China was, irrationally, a deal breaker for many conservatives who considered him a traitor for taking a position under President Obama. Second, Huntsman's campaign started off on the wrong foot by essentially acting in a manner that gave the back of the hand to the party base, which is an odd strategy when those are the people whose support you're trying to get. At the end of his run, people began to take a second look at Huntsman and suddenly realized he was a pretty good candidate. However, while he ended up doing far better in New Hampshire's Primary than expected, it wasn't enough to keep his campaign alive and he was forced to drop out before South Carolina's Primary had even been held.
There are, perhaps, some Republicans who didn't run who might have posed a challenge to Romney had the run. Jeb Bush, Chris Christie, Mitch Daniels, and Marco Rubio come to mind. However, as early as May 2011 when Mike Huckabee decided not to run, Romney's money and organizational advantages were becoming so obvious that it was unclear that anyone could have really taken him on. The one people who seemed most likely to do that was Texas Governor Rick Perry and, of course, he crashed and burned in record time. So, yea, like it or not Republicans, Romney was the best that you had. If he blows it, then that may just be an indication that you had a really lousy bench in 2012.