Wave of Female Candidates Likely Wave of Female Losses Come November
A feel-good story is unlikely to have a happy ending.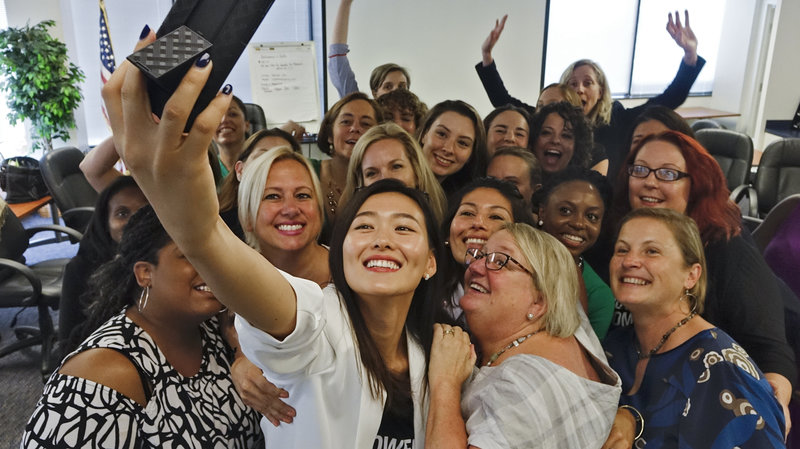 NPR ("The Wave Of Female Candidates Is Set For A Wave Of Losses, Come November"):
This year's unprecedented crop of women running for office includes a glut of women running in races that, to put it mildly, will be a challenge for them to win in November.

An NPR analysis shows that the influx of women candidates, beyond being heavily Democratic, features a glut of Democratic women running in races currently considered to be easy Republican wins.

In total, 49 percent of the Democratic women running for the House, not including incumbents, are in likely or safe Republican districts. On the other side, 34 percent of Republican women running as non-incumbents are in likely or safe Democratic House districts.

And even those running for seats that are within reach for their party will still have to get through sometimes crowded primaries.

The bottom line is that a wave of female candidates is going to equal a wave of women losing in 2018.

Importantly, this doesn't necessarily make women unusual, according to an NPR analysis of the FEC's total candidate dataset. That data isn't perfect — it includes some candidates who filed but never made it to the ballot, for example — but it suggests that large numbers of men, particularly Democrats, have filed in districts that would be very difficult to win. Indeed, while the number of women running has increased substantially this year, the level of women as a share of all candidates has not increased all that much.

Interestingly, the districts featuring female candidates followed a similar pattern in the last midterms — with many Democratic women likewise running in solid Republican districts — according to data from March 2014 provided to NPR by both the Cook Political Report and Rutgers' Center for American Women and Politics, or CAWP.
The numbers: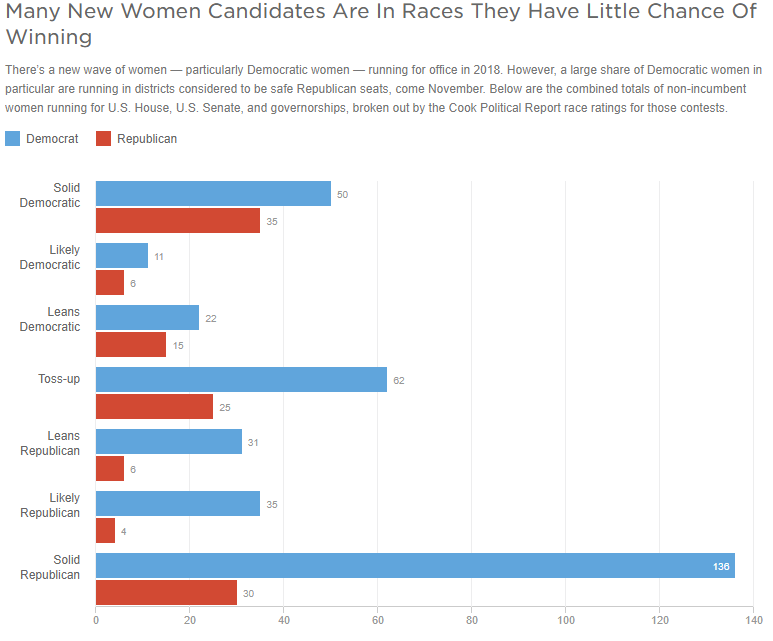 It would be especially gratifying to see a geriatric misogynist rebuked this November by a wave of young women taking over the Congress. But that's highly unlikely to happen.
Still, that's an odd way to look at it. There have already been races where repugnant Republican men have been ousted by Democratic women running against their embarrassing statements. We'll likely see more of that in November. Democrats and women can't win races they don't contest. Just because most won't be successful doesn't make the effort a failure. And, of course, there's a very strong chance, indeed, that Democrats will win enough seats to take over the House even if a lot of their individual candidates are disappointed.