What Does Will Want?
What exactly does George Will want out of the GOP?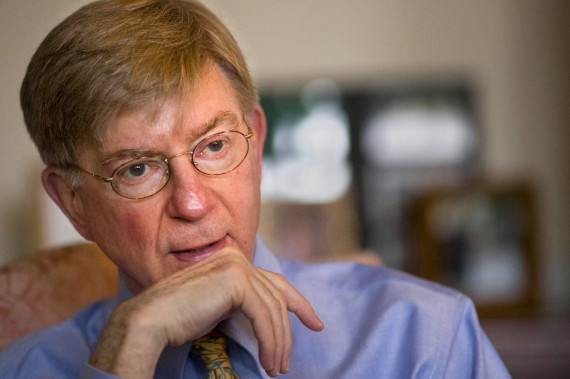 Doug Mataconis notes that George Will is none too happy with the potential nomination of Mitt Romney.  Doug argues that Will is not only upset over Romney, but with the field in general (and perhaps even with the right as a whole).
The critiques that Doug details made me think about  a Will column from July that described the Tea Pary thusly:  "the most welcome political development since the Goldwater insurgency in 1964."  He made a similar statement on This Week (I cannot find the clip).
This leads to consider the following:
1.  Bachmann, Cain, and Perry are all in the GOP race for the nomination owing largely to support from the Tea Party faction of the GOP.
2.  Will's preferred candidates (Mitch Daniels and Tim Pawlenty) either did not run (Daniels) or ran unsuccessfully (Pawlenty) because, at least in part, they were too establishment and did not appeal to the Tea Party faction.  Certainly neither could be mistaken for Tea Party types.
In short:  WIll is upset by a GOP field that is shaped by what he has described as "the most welcome political development" in half a century.  I must confess, I am not sure what it is that Will wants.