George Will Slams Mitt Romney, And The Right
George Will reminds conservatives to look in the mirror if the prospect of a President Romney dismays them.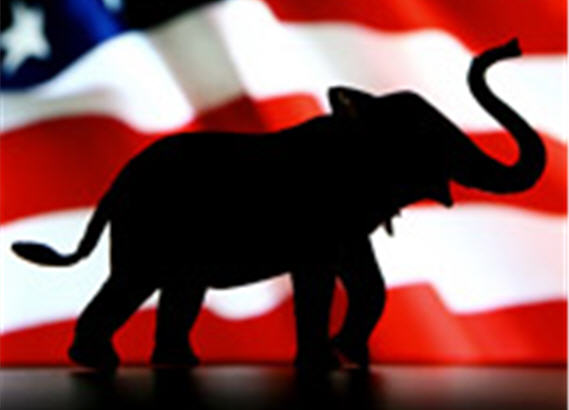 George Will is out this morning with a column that many are taking as a scathing evisceration of Mitt Romney:
Romney, supposedly the Republican most electable next November, is a recidivist reviser of his principles who is not only becoming less electable; he might damage GOP chances of capturing the Senate. Republican successes down the ticket will depend on the energies of the Tea Party and other conservatives, who will be deflated by a nominee whose blurry profile in caution communicates only calculated trimming.

Republicans may have found their Michael Dukakis, a technocratic Massachusetts governor who takes his bearings from "data" (although there is precious little to support Romney's idea that in-state college tuition for children of illegal immigrants is a powerful magnet for such immigrants) and who believes elections should be about (in Dukakis's words) "competence," not "ideology." But what would President Romney competently do when not pondering ethanol subsidies that he forthrightly says should stop sometime before "forever"? Has conservatism come so far, surmounting so many obstacles, to settle, at a moment of economic crisis, for this?
I tend to disagree with Will that a Romney candidacy would really hurt the GOP down ticket. Whatever one might say about Mitt Romney, the prospect of being able to defeat Barack Obama and take control of the Senate is going to make it hard for even the most bitter Romney-haters on the right to stay home from the polls. When it comes right down it, they want to win and, presuming that Romney placates them with an exciting Vice-Presidential choice (although one that is hopefully, for his sake, more competent than John McCain's choice in 2008), they'll show up at the polls. Some will point to GOP turnout in 2008 as evidence that nominating "squish" will keep Republicans home from the polls, but that analysis misses several key differences between 2008 and what we're likely to see in 2012. By the time we got to late October 2008, it was pretty self-evident to all but the most deluded Republican that John McCain was going to lose. McCain had run an atrocious campaign and seemingly hurt himself with a Vice-Presidential choice that energized some in the base but turned off independents. More importantly, though, the economic crisis that began in mid-September guaranteed that whatever effort McCain would make to disassociate himself from the Bush Administration would fail miserably. Obama, on the other hand, was the young, energetic campaigner that fired up the crowds even in traditionally Republican states like Virginia. It's no wonder some Republicans decided to stay home. Even with Romney at the top of the ticket, it seems unlikely that Republicans will react the same way next November.
The majority of  Will's piece is a through recitation of the many flaws that conservatives have pointed out about Romney before. His flip-flopping, his inconsistency, the perception that he really doesn't care as much about ideology as many on the right do and therefore wouldn't be too concerned with acting in what they'd consider an "unprincipled" manner if he became President if it proved to be a decision that "worked."  I don't need to repeat the chargers here, we've heard them all before and Will does a far better job of laying it out than I would, so go read the rest of the column. Reading the column closely, though, I think it's clear that Will's real target isn't Romney, although he's clearly not much of a fan, but movement conservatism itself which has produced what will sees as a pretty crappy field of candidates.
Let's just consider what Will has had to say about the other candidates on the right this year. In May, he said that Newt Gingrich just wasn't a serious candidate.  He called Michele Bachmann a marginal candidate who was not among the serious contenders. He's criticized Rick Perry as part of an overall indictment of  what he views as the GOP's mistaken reliance on Electoral Votes from the South.  And, just two weeks, ago he dismissed Herman Cain as a candidate running a serious campaign. He hasn't said much about candidates like Santorum, Paul, Johnson, or Hunstman, but then none of them has a realistic shot at the nomination. In reality, despite what he says about Romney, it's hard to see someone like Will being all that enthusiastic about any of those candidates. One is reminded, in fact, of one of Will's This Week appearances when he said that the person taking the Oath of Office in 2013 would be Obama, Romney Mitch Daniels, or Tim Pawlenty. Well, Pawlenty dropped out, Daniels didn't run, and Obama is clearly unacceptable to the right. That leaves Mitt Romney. Will's point seems to be, well if you don't like him, who exactly are you going to nominate instead of him? The conclusion seems to be that if conservatives are dismayed at world where Mitt Romney is the most viable Republican candidate for President, and he is, then they have nobody to blame but themselves.
H/T: William Jacobson for the links to previous Will articles.
Update: The final paragraph has been edited from the original to correct the error noted here.