What Happens if Trump is Un-nominated?
Some early musings on a political fantasy that's less implausible than it was 12 hours ago.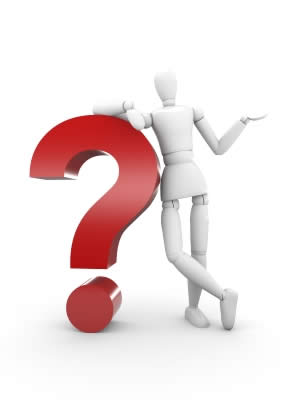 Like my co-blogger Doug Mataconis, I think the notion that Donald Trump will be removed from the Republican ticket is a fantasy. Too many people have thrown in with him at this stage and it's almost certainly too late in the game. Aside from practical hurdles, while many of us would be happy to have almost anyone else other than Donald J. Trump as the Republican nominee at this point, one imagines that a whole lot of Republican primary voters who made him the nominee by a wide margin would be outraged.
Still, not only is it a fun topic of discussion it would also happen to be good for the country. And, while implausible, it's not impossible.  Jonathan Martin, a political reporter for the NYT, tweets:
Trump can say he's not dropping out.

But key GOP leaders are moving today to drop him

And that will effectively end his candidacy

— Jonathan Martin (@jmartNYT) October 8, 2016
So, for the sake of argument, let's assume that it happens and it happens fast. Maybe there are more tapes out there and maybe GOP leadership has them at their disposal and can get Trump to resign. Maybe there's some other way to force him out.  A myriad of problems immediately suggest themselves:
The next presidential debate is tomorrow night. Can it be postponed? Or does Trump participate in the first two—of only three—debates and then exit the stage?
What of those who've already cast their votes for Trump? For that matter, what of those who've voted for another candidate? Presumably, there are some significant number of people who would have voted for the replacement Republican but instead voted for Gary Johnson or Hillary Clinton? [Among the many reasons I hate early voting: While most people are party loyalists, massive events can change people's minds. If that happens after people have voted, it skews the outcome.]
Who would said "replacement Republican" even be?  Mike Pence seems the obvious choice, since he was chosen as the number two guy at the Convention. But he was selected by Trump and has surely tainted himself by frequently defending the indefensible. There's a case for a "#NeverTrump" guy but that's arguably undemocratic, especially if it's a John Kasich or Jeb Bush who lost to Trump in the primaries.
Steve Clemons passes along some interesting legal speculation from a bonafide expert:
Frmr @GOP GenCounsel Ben Ginsberg says those who have voted already 'did not vote for Trump for Prez' but voted for electors. interesting

— Steve Clemons (@SCClemons) October 8, 2016
That's certainly true as a technical matter. While, as a matter of custom, Americans indirectly vote for president and have their wishes reflected via the mechanism of the Electoral College, the Electors are in most states free agents who can cast their ballot for whomever they wish. In the handful of states with bound Electors, it's not at all clear that they can't also vote for whomever they wish, providing they're willing to suffer the consequences thereafter.
Presumably, there would be no do-overs for the early voters. And, presumably, most Trump Electors would ultimately fall in line and go with Pence (or whomever) rather than handing the election to Clinton. But not all of them would do so.
The ultimate outcome of this fantasy scenario would almost surely be the same outcome as the status quo: Hillary Clinton elected as the first female president. It would be exceedingly difficult for Pence to suddenly run as his own man at this point and he has plenty of baggage in his own right that hasn't been vetted by a long campaign.