What's Politics For, Anyway?
Capitol Hill Republicans are turning the concept on its head.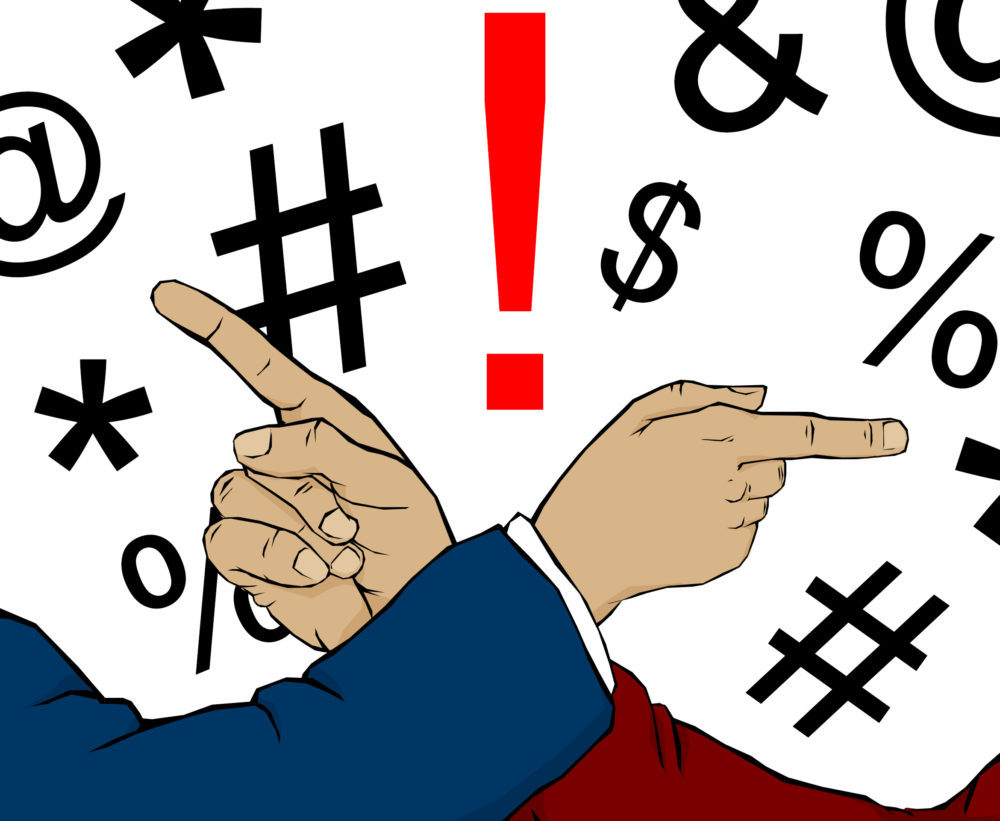 Way back in 1936, the political scientist Harold Lasswell defined politics as the process for deciding "who gets what, when, how." Increasingly, at least at the national level, it has become something else entirely in the American system. A series of overlapping fights on Capitol Hill going on right now illustrates what I mean.
CNN ("Internal GOP tension rises as McConnell's deal-making puts him at odds with McCarthy"):
Senate GOP Leader Mitch McConnell had such a reputation for stopping Democratic legislation and keeping his conference together that he earned the nickname "the grim reaper."

But now he's helped push through a string of major bipartisan victories that Democrats in particular are touting, splintering his own conference and leaving some House Republicans fuming.

"Of course there was big frustration" with those Senate Republican votes, said Rep. Jim Jordan of Ohio, an ally of House GOP leadership and co-founder of the hardline House Freedom Caucus. "I thought that was totally wrong."

The divide is most pronounced between McConnell and House GOP Leader Kevin McCarthy, who has whipped his members to oppose some of the big-ticket items that McConnell has backed, raising concerns among some Republicans about how the two will function in a potential GOP majority next year.

"Too often we're seeing Republicans in the Senate losing fights because they're not sticking together," a Republican House member told CNN. "In the majority, we would hope that the Senate would be a partner, rather than an obstacle."

McCarthy, who meets regularly with McConnell when both chambers are in session, said he has directly complained to McConnell about mandatory spending levels in bills that the Senate has sent to the House.

"They go too big," McCarthy said.

Over the past year, McConnell and some of his deputies have supported bipartisan deals on infrastructure, gun violence and the global chip shortage — all of which the majority of Senate Republicans opposed, putting McConnell in the minority of his own party. What angered some conservatives most recently: McConnell's threat to hold up a broader version of the chips bill because Democrats were pursuing their own party-line economic package.
Some of this seems to be legitimate disagreement over public policy. I have no issue with small government conservatives arguing that, for example, the infrastructure bill is too expensive. Or for libertarian types to argue against more restrictive gun legislation or mercantilist economic policy. Indeed, I'm more than a bit skeptical of the latter.
Most of it, though, seems to be about whether the opposition party can tout a "win." Republicans are, in some cases, voting in lockstep to defeat legislation they strongly support!
POLITICO ("Splitsville: McConnell and McCarthy break on big votes"):
Congress' two GOP leaders split yet again this week on a bill intended to stoke domestic microchip manufacturing, on top of a bevy of past fissures that include infrastructure, gun safety and whether to embrace former President Donald Trump after the Jan. 6 Capitol attack.

McConnell and 16 other Senate Republicans voted for the microchips bill mere hours before Democrats struck a deal on a party-line climate, tax and health care package that Republican leaders were trying to kill — and thought was dead. It raised suspicions among some lawmakers in both chambers that the Senate GOP got played.

"We got our ass kicked. It's just that simple," said Sen. John Kennedy (R-La.). "Looks to me like we got rinky-doo'd. That's a Louisiana word for 'screwed.' And we got our ass kicked. That's the way my people back home see it."
So, they got screwed into voting for a piece of legislation . . . . they all supported?
Look, if they had a tacit understanding with Joe Manchin that they would vote for this if and only if he continued blocking the Build Back Better deal and then he turned around and agreed to support BBB the second this bill passed, I get why they're angry at that. (Manchin and other Democrats deny any such bargain was made, even implicitly. Yet their supporters are relishing their giving Republicans a taste of their own medicine.) But this isn't how governing is supposed to work. Typically, a compromise is that each side agrees to support something they don't want in order to get something they do want. Here, Republicans are agreeing to support something that they want in order to stop Democrats from doing something they want. Where's the tradeoff in that?
As the GOP heads into the midterms, McCarthy and McConnell are operating in different galaxies. While the House GOP leader navigates a tricky path as he tries to take the speaker's gavel next year, voting against all those big bipartisan deals to avoid losing any edge with his conference's conservatives, the Senate minority leader has offered surprising support for a decent portion of President Joe Biden's agenda.

The dynamic could pose serious challenges, given the two men hope to lead a Republican Congress together next year. Rep. Jim Jordan (R-Ohio) said simply that any Senate Republicans who work with Democrats on Biden-backed legislation are "wrong. I wish they wouldn't."

While he didn't criticize McConnell directly, Jordan praised McCarthy as being "on the side of the American people" and claimed that voters detest the Senate's recent bipartisan legislation: "Look at all the pushback."

But across the Capitol, GOP senators have their own concerns about McCarthy's approach. Some worry he's reflexively rejecting good bills — ones that help the broader GOP combat Democrats' push to paint it as obstructionist.

"I wish [McCarthy] would take a deeper policy look at some of these issues that we've come together on, understanding they may want to make changes," said Sen. Shelley Moore Capito (R-W.Va.), who has supported much of the Senate's bipartisan agenda. "Just unilaterally being against? I'd rather get things done, put it that way."
Ya think?
Again, I'm perfectly fine with policy disagreement. It's often been the case that House Republicans are simply more conservative than their Senate counterparts given the structural differences in those bodies.* But it seems that the objections are mostly strategic: House Republicans simply don't want to vote for anything that the Democrats can claim as a "win."
I get that politicians make strategic votes with an eye to how it impacts the next election. But, at the end of the day, the point of getting elected to Congress is to pass legislation that benefits your constituents. To have a say in "who gets what, when, how." So, rather obviously, it makes sense to vote for bills you and your constituents actually support.
___________
*Representing smallish districts versus entire states; 2-year terms versus 6-year terms; the fact that half of the Senate seems to be running for President at any given moment, etc.