What's Really Driving Up Gas Prices
The cause of the pain you're feeling at the pump has little to do with domestic energy policy.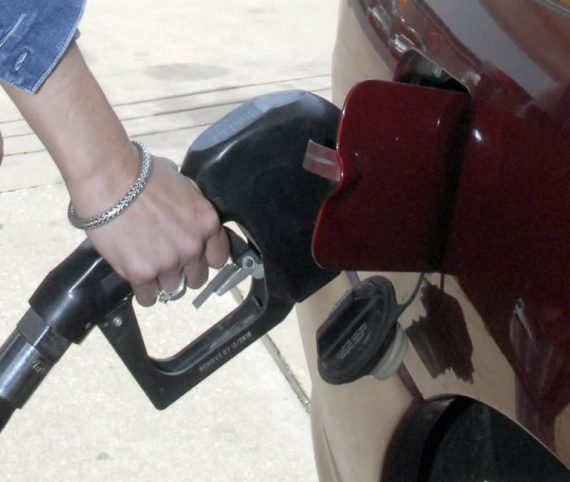 Oil Industry analyst Daniel Yergin takes to the pages of The Wall Street Journal today, and points out that the major factor driving up world energy prices at the moment have very little to do with domestic energy policy, and everything to do with foreign policy:
[E]lection-year politics aside, the forces driving up prices at the pump are very different today than they were four years ago. In 2008, it was primarily the surge in oil consumption in emerging markets, disruptions, and a belief that the world was running short of oil (the so-called peak oil crisis).

In 2012, the reason is mainly geopolitics. Last November, the United Nations declared that Iran was clearly developing nuclear-weapons capabilities. The West is responding with sanctions aimed at reducing Iran's ability to export oil, on which it depends for more than half of its government revenues, to get it to halt its nuclear-weapons program. Tehran has answered by conducting large naval exercises and threatening to close the Strait of Hormuz, through which passes some 35% of the world's oil exports.

Global oil prices and U.S. gasoline prices have both risen about 20% since mid-December. And all this is occurring in a world oil market that is already tight, tighter than it was last year, with no more than 2.5 million barrels of spare capacity. At least half a million barrels a day are currently out of the market because of disruptions in South Sudan and Yemen and civil war in Syria.

A market this tight would already be susceptible to upward price pressures. But the market is operating on expectations that supplies will become even tighter as new U.S. and European sanctions against Iran take effect and the risk of military conflict increases. Put simply, the oil market is reading the front page.

Given these circumstances, there's not much Washington can do in the short term to reduce prices at the pump. Indeed, the picture would look much worse were it not for the nearly 20% increase in U.S. oil output since 2008. More efficient permitting could get more U.S. oil fields up and running faster, but even then there are lead times. Moreover, new oil flows from Canada, North Dakota and elsewhere are hobbled by an outdated pipeline system.

The market is clearly responding to what it sees as dangers ahead.
So it would seem. This shouldn't be surprising, of course, over the past several years every single discussion about Iran and its nuclear program has come around eventually to the idea that one of the consequences of ratcheting up pressure on Iran could have economic consequences for the United States and the rest of the world. In the case of military action, those consequences could be quite severe if shipping through the Straits of Hormuz becomes endangered or Iran decides to retaliate against the Gulf States, which largely at least tacitly approve of the idea of taking the Iranians down a peg rather than allowing them to become a major power in the Middle East. Now, it seems, we're learning that there are also consequences to the non-military measures we're taking against Iran in an effort to pressure them hold back on their nuclear program.
You're unlikely to hear any of this from either side of the political aisle, of course. Democrats will mimic the President by pushing "green energy" plans that are mostly Solyndra-like boondoggles and any benefits from the ones that aren't are years if not decades in the future. Republicans will continue to push the idea that energy price increases are due solely to, or can at least be solved completely by, increasing domestic oil exploration. That assertion seems to be largely disproved by the fact that domestic oil production has increased some 20% over the past three years, and yet prices have risen. The main reason for that, of course, is that most of the factors that determine the price of gasoline and oil are far beyond the control of the President and Congress. Moreover, there's no reason evidence that massively increasing energy production would have a significant impact on world prices.  A 2010 Department of Energy study, in fact, found that opening the entire outer continental shelf to offshore drilling would have very little impact on the price of gasoline. In ten years, there would be virtually no  impact on gasoline prices from the increased supply of oil.  Over twenty years, US gasoline prices would be three cents a gallon lower. None of this is to say that we shouldn't be drilling and exploring for oil, we should. But let's not pretend that it's going to be a quick fix to our problems. Because it won't.
Getting back to Yergin's hypothesis, it would seem that there's very little we can do about energy prices in the short term unless we change course on policy toward Iran. And nobody is going to want to do that.