What's the 771?
DC's new area code is causing an identity crisis.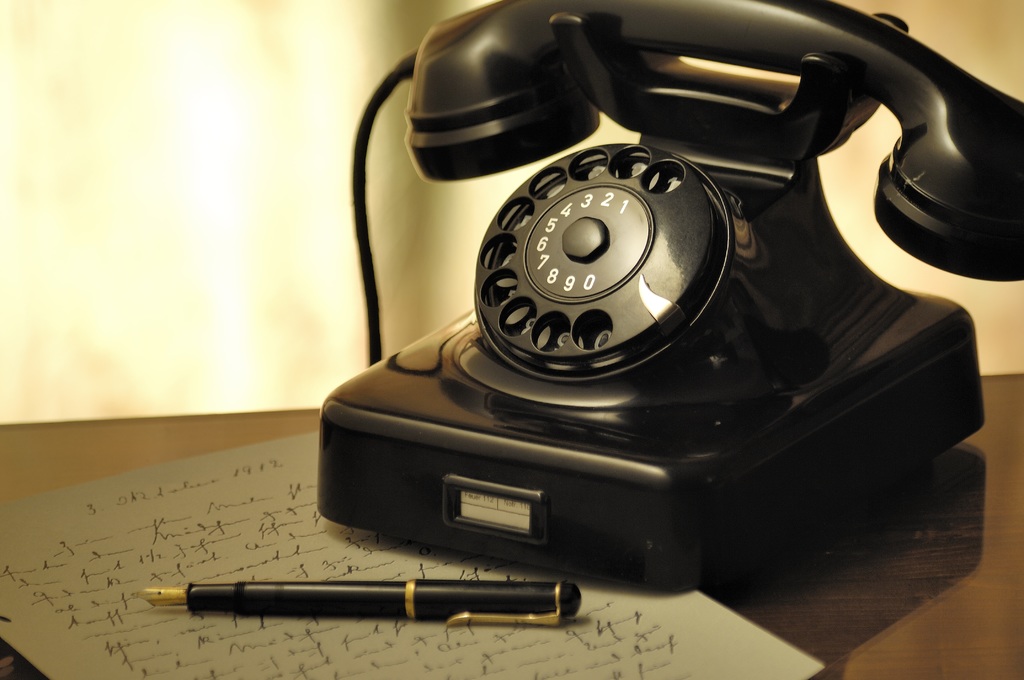 WaPo ("Seven-seven-what? After 74 years, D.C. braces for a new area code."):
The plethora of timeless symbols that define Washington include the White House, the Lincoln Memorial and a venerated area code that evokes power and prestige: 202 — the digital entryway to the nation's capital.

For now.

After 74 years, a city accustomed to all manners of change — new presidents, new senators, new restaurants, new neighborhoods — will face another shift: a second area code.

Alongside 202, later this fall there will be 771 — sandwiched between 770 (in the Atlanta suburbs) and 772 (in east central Florida).
Changing something that has been in place for three-quarters of a century is newsworthy. But it's hardly a newfangled phenomenon. I remember when Alabama, which had all been in the 205 area code since 1947, got a second one (334). It was in 1995—26 years ago now.
But DC being DC, this is an existential event.
"202 has always been Washington — it's as much Washington as the Capitol building," fretted Robert Shrum, the veteran Democratic consultant who still maintains his 202 number 16 years after leaving D.C. for California.

"771?" he asked, sounding incredulous. "I'm trying to think of an analogy but one doesn't immediately spring to mind. I get to keep the 202, right?"
I'm old enough to remember—as is Shrum—a time when people who moved to new states or, indeed, new cities, had to get new phone numbers. And when locals even in relatively low population communities could tell where you lived based on the second three digits of the phone number. But, yes, he gets to keep the 202; the 771 will be for new numbers only.
In a city of infinite government acronyms, it's only fitting that the seismic telephonic shift was enacted by an agency that draws little notice, the D.C. Public Service Commission (DCPSC), which notes that 202 is expected to "run out of new phone numbers" next year. The 771 area code could be assigned as early as Nov. 9.

The commission also announced that Washingtonians will have to dial all 10 digits when making local calls beginning Oct. 9.
10-digit dialing took some getting used to when I moved to the DC area just shy of 20 years ago. But, since most of us dial numbers automatically with our mobile devices these days, nobody should notice the difference now.
The concept of "running out of new phone numbers" seems rather odd. There are, after all, seven digits after the area code. Theoretically, that's just shy of 10 million possible combinations. Even excluding numbers starting with 0 ("operator"), various "x11" combinations, and the like, you wouldn't think a city of under 700,000 would "run out" of numbers. But, again, this issue has been a thing for decades now.
Yet the distinction in area codes — one suggesting longtime roots in Washington, the other evidence of a more recent transplant — could become a new status symbol in a status-obsessed city.
Donna Brazile, for one, is all too happy to hang on to her 202 number.

"Sounds like we are aboard the next 'starship' with flight number 771," texted the Democratic strategist who lives in D.C. "Can you imagine my folks in Louisiana remembering area code 771 when they're evacuating during the next hurricane?"

Tommy McFly, a podcast and radio host who moved from Pennsylvania to D.C. in 2006, recalled the pride he felt when he got his new 202 telephone number. "It blew my little Scranton mind," he said. "It made me feel like a Washingtonian."
The thing is, for the last quarter-century or so, anyone living anywhere could get a 202 number if they wanted one—at least on their mobile. While I worked in DC for a few years, I've lived in Northern Virginia since 2002. I've always had a 703 area code but could certainly have gotten a 202 if I had so desired; hell, I could have a number associated with Hawaii if I wanted.
The arrival of 771, he said, feels "gross and bland" and "makes me so angry." He said the remaining 202 numbers should be reserved for D.C. denizens, with 771 assigned to federal agencies.

"I don't think a member of Congress from Missouri would appreciate the 202 as much as someone who lives here," he said. "There are probably tens of thousands of 202 numbers that could be given back to the people."
One imagines that a Member of Congress from Missouri would have one of the six area codes associated with their home state. But, otherwise, it amuses me to think that the Federal government—the whole reason for the existence of DC to begin with—is somehow infringing on the rights of the residents by usurping the area code associated with the seat of government.
The agita strikes some as a tad overwrought.

"Getting high and mighty about an area code is a little much for me," said Josh Burch, a statehood activist. He sees the addition of 771 as a positive development — fresh evidence that D.C. has grown enough to deserve voting rights in Congress.

"There will be a whole new generation of 771 that will look at us old heads as people from a previous era," he said. "202 is great, but we'll embrace 771, too."
Indeed, the breathless quotes aside, I suspect most Washingtonians care very little. Indeed, given the high transplant rate, I suspect a large chunk of them already have non-202 area codes. And if Alabamians can get used to going from "202" to "334" to a total of six area codes—all in the span of fifteen years—I suspect the rather less provincial District can overcome this obstacle.
Regardless, it's somewhat interesting that the now-seemingly-random sequencing once had a rhyme:
D.C.'s 202 dates back to 1947, the era of the rotary phone, when AT&T designated area codes across the country to facilitate long-distance calls that did not require an operator. Those states small enough to only have only one area code — Maryland (301) and Virginia (703), for example — were assigned ones with a '0'.

More populous states were given multiple area codes that included a '1,' such as New York City's 212, Los Angeles's 213 and Chicago's 312.
But change was inevitable as localities grew in size. And complaining about it is not a new thing.
In the early 1980s, New York officials protested when Brooklyn and Queens were stripped of the iconic 212 and assigned 718. "Seinfeld" dramatized area code anxiety more than a decade later, when Elaine, a resident of Manhattan, tried to explain to a prospective date the meaning of her 646.

"It's a new area code," she says.

"What area?" the man asks. "New Jersey?

"No, no," Elaine insists. "It's right here in the city. It's the same as 212."

After asking if he has to "dial a one first," the man retreats, explaining, "I'm really kinda seein' somebody."
Still, even people who ought to know better are attached to the old ways.
Mitchell Moss, a New York University professor who can remember a time when phone numbers began with letters, said Gotham "has survived every assault on its status," including the assigning of 347 and other new area codes.

But he said the prospect of dialing 771 to reach the high and mighty in Washington is an "insult to the status of the nation's capital."

"It's second tier," he said. "It's like getting a seat in the balcony."
People are odd.