When Allies Become Heretics
Call-out culture has become a circular firing squad.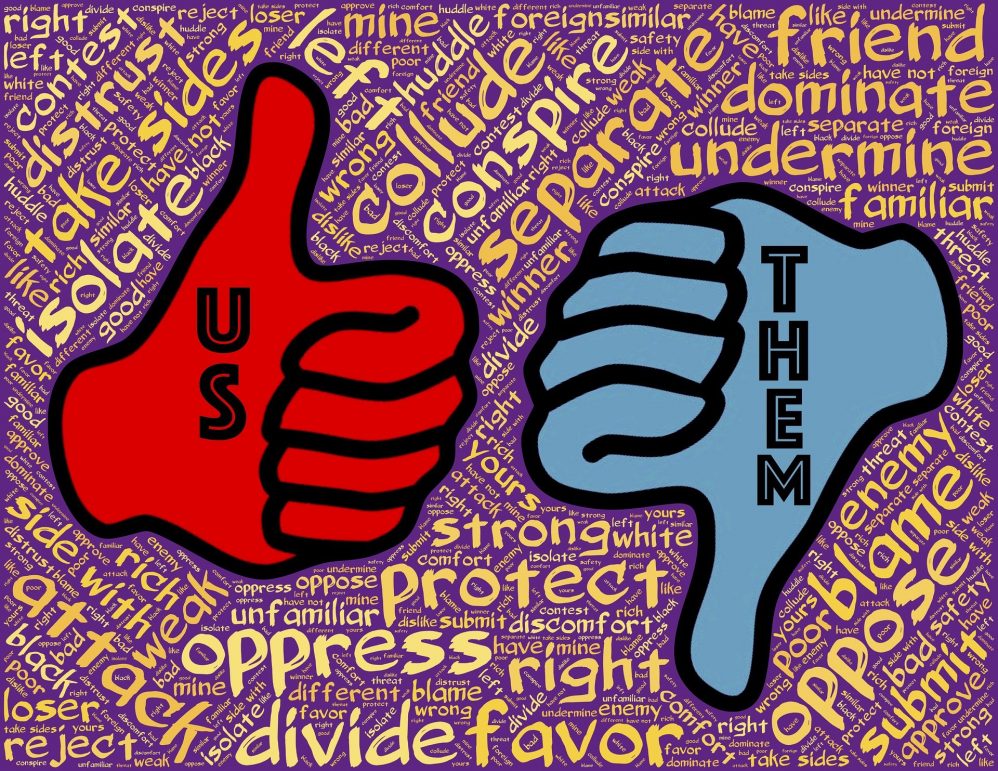 Granting that conversations on social media may not be representative, I've noticed an increasing intolerance for even minor differences in opinion of late. The latest round is a dogpile on Matt Yglesias that has somehow also caught up Kevin Drum and, less surprisingly, Jesse Singal. This strikes me as weird in that, from my perspective at least, those three are clearly of the left and longtime Democrats in good standing who are objectively allies of their critics.
The vitriol against Yglesias has been ongoing for quite some time but the most recent round seems to have been sparked by his Slow Boring post "The two kinds of progressives: Moralists vs. pragmatists." It's long and discursive but I think it's interesting enough to dissect. The key bit of the setup:
[V]oting behavior is increasingly driven by alignment on social and cultural questions. I think that's true not only of the mass public but of elite actors, writer types, and intellectuals, too. For a good sense of what I think is actually the most important divide in the broad center-left camp, it's instructive to listen to the April 23 episode of Georgetown University historian Thomas Zimmer's podcast with Johns Hopkins political scientist Liliana Mason as a guest. The thesis of the episode is that it's wrong to frame "polarization" as a problem because the real problem is that Republicans are bad. On climate change, for example, Zimmer says the parties clearly have moved further apart. But, according to him, "Democrats aren't moving toward an extreme position," they're moving toward an expert consensus, while Republicans are "driving into fantasyland."

Then Mason follows up by talking about the impossibility of compromise on what she sees as fundamental questions of rights.

"You can compromise on what level of taxation we should have," she says. "You can compromise on things like, you know, how much aid we should give to foreign nations." By contrast, "the problem is when we're talking about whether an entire group of human beings in the country who are American citizens should be eradicated. There is no compromise position there. We can't compromise on whether Black Americans should be treated equally as white Americans."

And to be clear, Mason isn't talking about a hypothetical situation where an extremist party gains critical mass and it's impossible to compromise with them.

That's her characterization of the present-day Republican Party's stance on transgender rights and racial equality. Zimmer has occasionally tweeted unkind things about me in ways that I've found somewhat puzzling, and this episode helped me understand where he's coming from. Because this idea they are articulating — that there is a set of identity-linked issues that are beyond the scope of normal political give and take — strikes me as truly the most fundamental divide in progressive politics today. A divide so important that it transcends disagreements about everything else, precisely because the claim being made on the Zimmer/Mason side of the line is that the imperative for a principled stand on these topics trumps all other considerations.
While I'm unfamiliar with Zimmer and Mason, this is precisely what I've observed about many of our contemporary debates: too many are framed as moral litmus tests rather than genuine public policy disputes. You're either 100 percent on board with the bleeding edge of an agenda or you're a bigot and monster who wants to kill people.
There's very little light between Yglesias and me on how we see this position:
To put my cards on the table, I think Mason has this wrong.

But more than debating the merits of her view, what I'd really like to emphasize is how novel the position she's outlining is.
He then spends several paragraphs showing past instances of Democratic leaders from Barack Obama to Howard Dean to Bill Clinton adopting pragmatic positions on gay rights that advanced the ball within the parameters what was politically possible and still by and large embraced by gay rights groups. Similarly, Democrats FDR and Truman advanced civil rights for Blacks that were well short of the maximalist positions enacted into law by LBJ without similar backlash.
He concludes:
Throughout it all, the civil rights movement was pressing for more, and there were always people urging them to be more moderate and more compromising, saying "you're going too fast." And they rejected that. But they also clearly weren't totally uncompromising, either. They treated all kinds of half-measures as meaningful and lots of deeply flawed politicians as worthy of support. There was no categorical distinction between civil rights and economic issues; it was all politics.
Ygesias seems to think the attitudinal change is a related to the fact that "Over the past 20–30 years, the voting base of the Democratic Party has become a lot more educated and upscale." Regardless, he contends, they have come to prioritize what they see as moral issues (which includes climate change, abortion, racial justice, and LGBTQ rights) over economic issues, to the actual detriment of the party's constituency.
While I'm not sure that's completely right, he worries that this prioritization will hurt Democrats at the ballot box.
In particular, I think it's worth considering the impact of this way of thinking on cross-pressured voters. Imagine a Texan who favors Medicaid expansion but thinks student athletes should play on chromosomally-appropriate sports teams. Well, you could tell that person that Medicaid has enormous concrete stakes for 1.4 million uninsured Texans while the sports issue impacts a tiny number of people.

But if progressives take the view that identity issues are fundamental moral principles and are too important to brook any compromise, that encourages people with the non-progressive view to see it the same way. And when you're on the unpopular side of the fundamental issue of conscience, that just means you lose elections and lose on both policy issues.

[…]

Or to take an even sharper example, John Bel Edwards has signed some very draconian anti-abortion bills in Louisiana. I think he's dead wrong on the merits of this topic. And in most of the country that would be terrible politics, too — abortion rights are generally more popular than the Democratic Party, and Democrats do well post-Dobbs to talk a lot about their support of a woman's right to choose. But there is state-to-state variation, and in lots of Southern states, abortion is less popular than the Democratic Party due to the presence of significant numbers of anti-abortion African Americans. So in Edwards' case, by giving ground on abortion, he's been able to expand Medicaid and accomplish other things. Unlike with Marie Gluesenkamp Perez, I have absolutely no problem with abortion rights advocates slagging Edwards, because he is genuinely right-wing on this issue. But my old-fashioned view is that nothing is beyond compromise.

It's a minor miracle for a Democrat to have won a statewide election in Louisiana. Edwards has accomplished important things as governor, and if he could somehow manage to win a Senate race, his value-over-replacement senator would be incredibly high.
Meanwhile, Drum got caught up in a Twitter fight (that also included Yglesias), leading to him being accused of being "an anti-trans activist." He responded with a blog post titled "How far should activists go?"
I feel like I should hardly need to say this, but I'm entirely pro-trans and favor them being treated without bigotry or unfairness in nearly every possible way.

But no matter how much you believe in a principle, there are always difficult edge cases. This is just life in an imperfect world. Free speech is not absolute. Neither is gun ownership. Or even abortion, about which I have about the most extreme pro-choice position imaginable.

But if you express even modest doubts about trans rights edge cases you're likely to be accused by trans activists of "erasing" them. Or "literally" doing violence against them. Or being complicit in their murder. For examples of this, you need go no further than the hundreds of replies to my tweet.
Again, this behavior is typical and seems—including in the generally very highbrow comments section discussions here—to be on the rise. What are the "edge cases" to which Drum refers?
Sports. If you've grown up as a man, it means you've grown up with testosterone coursing through your body. This gives you more strength and stamina than most women, which is why men's and women's sports were segregated in the first place. There would be no women's sports if we did otherwise. The same is true for someone who transitions to female after puberty: no matter what drugs they take, they're almost certainly more muscular than most women. It's difficult to say just where the line should be drawn, but the basic argument about unfairness is pretty obvious.

Minors. Minors are always an edge case, and once again the reasons are pretty obvious: They don't have fully developed brains or fully grown yardsticks of what's urgent and what's transitory. This makes treatment of trans minors a tricky subject, especially in view of the questions that have recently caused many liberal European countries to retreat on gender affirming care for minors. America's red-state cranks have, as usual, gone way overboard in creating new laws forbidding trans medical treatment for minors, but that doesn't mean more moderate questions about the right way to treat minors don't have some reasonable arguments behind them.

Free association. This is tricky, but there are women who want to socialize in certain circumstances with others who grew up as girls. This is because their backgrounds and experiences will be different from those who grew up as boys, and they will sympathize with their reminiscences and complaints differently. This is truly a difficult issue, however, since free association has so often been a mask for simple bigotry.
Now, I understand why folks think each of these ought to be part of the mainstream position. While sports strike me as a bridge too far, I get that it's hurtful for transwomen* to be told they're not fully women and must be excluded from certain activities open to biological women. Similarly, one person's "free association" is another's hurtful bigotry. And, surely, eighteen years is a long time to be denied medical treatment that allows living in one's self-identified gender.
Still, they're clearly all edge cases in that they're well beyond the current social consensus. The history of other civil rights movements is one of incremental change and the general public seems to be mostly willing to let trans people go about living their lives as they wish outside these edge cases. So, it's not unreasonable to start there and push to expand the envelope as the social consensus adapts.
Chris Geidner, who was the one who called Drum "an anti-trans activist," weighs in with a post at his Law Dork blog titled "Confronting a pair of dangerous arguments as trans people remain under attack."
Responding to the above-excerpted Yglesias posting, he writes,
The proper analysis here is not the Civil Rights Era. This isn't a matter of righteous questions about a too-slow forward movement. This is an issue of rapid backwards movement. 

[…]

This is about a decision to use the arm of the state (of several states) to pull back existing rights — in some cases criminalizing people for doing things that have been legal for decades and in others putting people's professional licenses in jeopardy if they continue to exercise those rights.

This is about bans on transgender medical care as I've described — which are already reaching into adult care in Florida. This is about barring even discussion of LGBTQ lives in schools and public libraries. This is about forced outing of students exploring their gender identity to parents who might respond horribly. This is about people being banned from using restrooms in schools and in broader public spaces that correspond not only with their gender identity but also with their outward appearance.

Yglesias doesn't address any of that because it's much easier to see why this isn't about not compromising on some idealistic policy desire. It's about letting trans people live their lives. And, because he ignores it, he doesn't need to explain how he would compromise on those issues.
While I think that's a fair response, it's also fair to point out that Yglesias opposes all of these efforts. It's weird to make him the villain of the piece. Ditto Drum and Singal.
At least with Singal, I kind of get the pushback:
Jesse Singal, who has established himself as one of the leading "just asking questions" journalists to push anti-transgender narratives from a claimed "unbiased" perspective; Michael Powell, who apparently was hired by The Atlantic this summer; and Kevin Drum, whose name I hadn't heard for some time before Thursday, went on an irrational, uninformed, ignorant, and ultimately dangerous tirade about the advocacy organization.

Some of the arguments advanced by people like this — and by Singal and articles from the New York Times specifically — have been used by anti-trans lawmakers and others to justify their anti-trans legislation. Much has been written about that already. This is just addressing this week's side-argument against pro-trans advocacy. It is, in its way, a potentially dangerous escalation of their efforts and I want to highlight it now.
In Geidner's case, and I suspect many other the others, what seems to be happening is someone who is hyper-focused on an issue (in his case, LGBTQ issues, which he's covered for more than a decade) getting angry at allies who don't understand the nuances of the debates in the same way he does. In particular, he's angry at Drum and Yglesias for inauspicious timing in criticizing GLAAD for an overly-aggressive response to the NYT that coincided with some disturbing (by likely not final) judicial rulings about which Drum and Yglesias were likely only peripherally aware.
Singal has been under fire for quite some time for his skepticism of allowing adolescents to transition, highlighting cases (which are likely in the distinct minority) of teens who came to regret their choices. While I find his work thorough and fair, his pugnaciousness in the face of attacks have made him an enemy of a movement with which he's probably 90 percent aligned.
There's some of this with Yglesias, whose brand has long been "contrarian liberal," as well. Indeed, in the old days, Andrew Sullivan had an "Yglesias Award" for bloggers willing to call out their own side when they were wrong.
Drum, meanwhile, has always struck me as a straight-shooter and relatively non-controversial. I've been reading him for two decades and, while he's generally to my left on the issues, he's fair-minded and reasonable. Even in the Tweet (or whatever the hell they're calling them nowadays) in question, he was nonconfrontational.
The late President Ronald Reagan was fond of saying, "My eighty-percent friend is not my twenty-percent enemy." Nowadays, it seems like ninety-nine percent friends are one-hundred percent enemies. It's just not healthy.
______________
*It's always transwomen. I don't think I've seen anyone complain about the unfairness of biological women playing in men's sports.