White House Hints At Major Changes To Federal Policy Regarding Marijuana Legalization
White House Press Secretary Sean Spicer hinted that the Federal Government may stop giving deference to states that have legalized marijuana.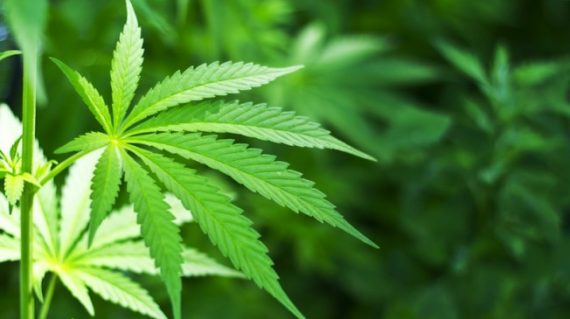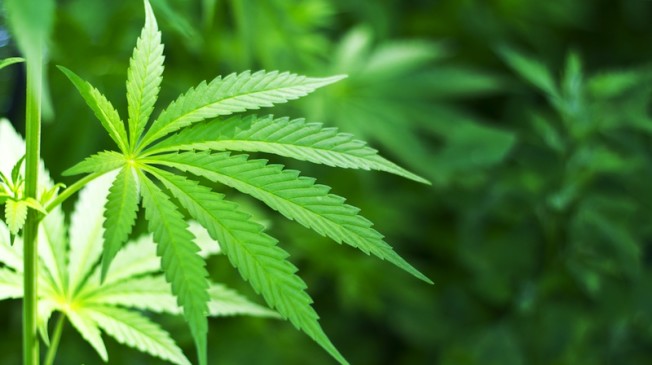 During yesterday's White House press briefing, Press Secretary Sean Spicer hinted at a major change by the Trump Administration in how the Federal Government handles enforcement of Federal law in states where recreational marijuana has been legalized:
The White House said Thursday it expects law enforcement agents to enforce federal marijuana laws when they come into conflict with states where recreational use of the drug is permitted.

"I do believe you will see greater enforcement of it," White House press secretary Sean Spicer said regarding federal drug laws, which still list marijuana as an illegal substance.

That's a reversal from the Obama administration's stance, which laid out in an official memo that the federal government wouldn't interfere in states where nonmedical use of marijuana is allowed.

That guidance was issued after two states — Colorado and Washington — voted to legalize recreational use of marijuana. Obama said in the immediate aftermath of those votes that the federal government had "bigger fish to fry" than cracking down on marijuana use in states where it's considered legal.

Most drug enforcement operations are carried out by state and local authorities, with little involvement by the federal government. Enforcing marijuana laws has been considered a lower priority for federal drug agents, who have remained focused on curbing narcotics trafficking and combating a nationwide epidemic of opioid abuse.

Spicer on Thursday, however, linked marijuana use with the widespread abuse of painkillers, suggesting that allowing recreational use of marijuana could be interpreted as condoning drug use more widely.

"When you see something like the opioid addiction crisis blossoming in so many states around this country, the last thing we should be doing is encouraging people," Spicer said. "There is still a federal law that we need to abide by when it comes to recreational marijuana and drugs of that nature."

He was careful to distinguish between use of medical marijuana and recreational marijuana. President Donald Trump, he said, understood that marijuana could help ease suffering for patients with terminal illnesses.

Trump took varying positions on marijuana during his campaign for president. He said during remarks in June 2015 that legal recreational use was "bad," adding he felt "strongly about it."

But later that year he suggested the issue should be decided by individual states and not by the federal government.

"In terms of marijuana and legalization, I think that should be a state issue, state-by-state," he said in Nevada in October 2015.
It was under the Obama Administration, of course, that the trend of states legalizing or decriminalizing marijuana possession and use for non-medical purpose began. It started with Colorado and Washington passing referenda in 2012, and was soon followed by other states. In 2016, several states, including most notably California saw voters approve measures to legalize marijuana, bringing the number of states where recreational marijuana to eight, along with the District of Columbia. Additionally, a number of states and cities have decriminalized the drug to the point where being caught with a small amount in public, or smoking it in public, earns the citizen the equivalent of a traffic ticket with a minor fine. In addition to these states, of course, there are many more states where marijuana has been legalized for medical purposes, allowing people with a prescription from a doctor to purchase marijuana through officially approved sellers. Finally, polling continues to indicate that a growing majority of Americans, including a majority of Republicans, believe that marijuana should be legal, that the states should be the ones to make the decisions about their laws, and that the Federal Government should leave those states alone.
In response to the trend of legalization and decriminalization that began in 2012, the Obama Administration decided that it would refrain from rigorous enforcement of Federal laws regarding marijuana possession in those states where it has been entirely or effectively legalized. The only exception to this policy was that the Federal Government would still go after people who seek to bring marijuana across state lines into states where it is not legal, and against traffickers engaging in the importation of large quantities of pot into the country from Mexico and elsewhere. Given the fact that retailers in states where marijuana is legal either grow the plants themselves or rely on legally approved suppliers, this really had no impact on the states where pot is legal. By all accounts, this policy appeared to be working out just fine over the past five years and many people believed that an incoming Republican Administration would be likely to continue it, especially given that deference to the states is typically something that Republicans in general, and conservatives in particular, believe in strongly. If Spicer's comments are to be taken as an indication, though, it appears that this isn't going to be the case.
We'll have to wait for an official announcement from the Department of Justice to see what actual policy is going to be, of course, but it appears that it's  likely that the Federal Government is likely to end its laissez-faire policy as it applies to states that have legalized marijuana for all purposes at the very least, and to put the citizens of those states at risk of being charged with Federal crimes even though what they are doing is legal under state law. As a matter of law, of course, this is perfectly legal since the Federal Government is not bound by what the states do. As a matter of policy, though, it seems rather idiotic. As a matter of policy, though, it seems fairly idiotic. There are far more serious crime problems out there for the Justice Department to deal with other than the fact that people are smoking marijuana in states where it has been legalized, or in any other state for that matter. If they seriously do go after users and retailers in those states, then all that will happen is that people who have effectively not committed a crime, and most certainly are not violent criminals, will find themselves drawn through the Federal criminal justice system for no good reason. Perhaps Spicer was exaggerating the extent to which policy is likely to change, as I said we can't be sure until it actually happens, but given who the Attorney General is the signs are not good.