Who Decides What's Disinformation?
What if the "fake news" is really fake news?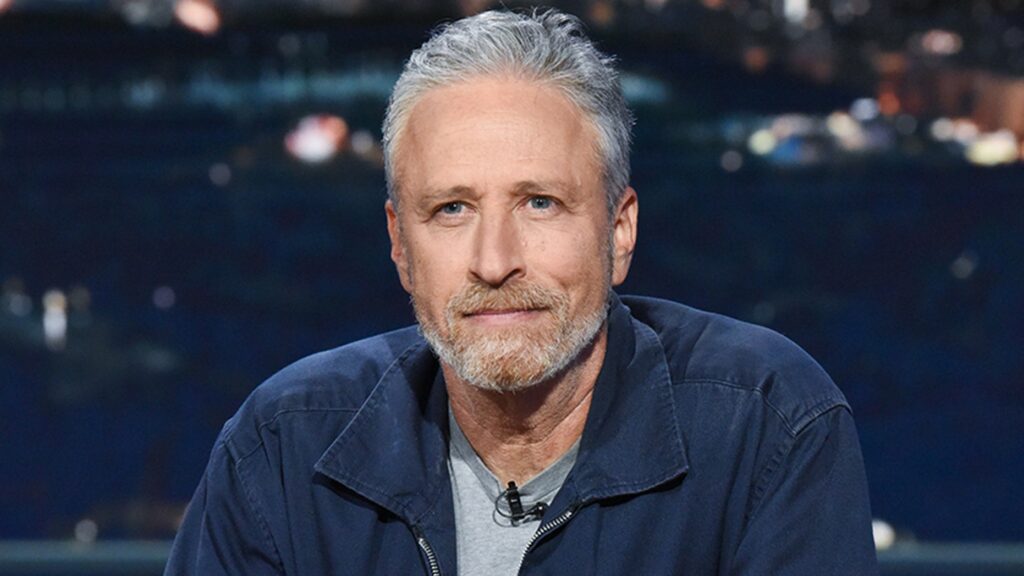 Via memeorandum, I have stumbled upon Fox News favorably quoting Jon Stewart in support of Joe Rogan's promotion of anti-vax conspiracy theories. Like Steven Taylor, I have no interest in going All Rogan All the Time. Indeed, the interesting part isn't really about Rogan at all.
On Thursday's installment of his AppleTV+ program "The Problem With Jon Stewart," Stewart began by acknowledging he's "guilty of a bias" since he "knows" Rogan and by default would "grant more understanding and nuance to people you know."

He then referenced the "weapons of mass destruction" reports in the media in the lead-up to the Iraq War. 

"The New York Times,right, was a giant purveyor of misinformation, and disinformation. I don't know if the Times was purposeful, but misinformation," Stewart said. "And that's as vaunted a media organization as you can find, but there was no accountability for them."

"And I think where I get nervous is in the run-up to the Iraq War and in the prosecution of the Iraq War, I was very vocal … about that. But the mainstream view, the New York Times, was, 'They have weapons of mass destruction, they have these tubes that can only be used for nuclear war, Saddam Hussein is this, he's that,'" Stewart said, saying he wasn't censored by Viacom, Comedy Central's parent company.

The former "Daily Show" host pointed out neither he nor anyone else is "owed" a platform so it didn't amount to a First Amendment issue, but warned "these are shifting sands."

"I think I get concerned with who gets to decide what … In the Iraq War, I was on the side of what you would think on the mainstream is misinformation. I was promoting what they would call misinformation," Stewart said. "But it turned out to be right years later and the establishment media was wrong. And not only were they wrong, in some respects, you could make the case that they enabled a war that killed hundreds and hundreds of thousands of people and never paid a price for it and never had accountability. And just having an ombudsman print a retraction to me isn't accountability."

"So it's very easy to attack Rogan … and I'm not saying that that's not your right and that there aren't things there to talk about, but what I'm saying is let's be careful because the sands can shift," Stewart added.
Like Stewart, my instincts on speech are maximalist. We should by and large give people a wide berth to express their views and let debate flourish.
But, first off, nobody is stopping Rogan from saying what he wants. Indeed, he's got a massive platform and is being paid handsomely for sharing his ideas. It's just that other people find what he's saying loathsome (in the case of his anti-gay and -trans language) or dangerous (in case of his COVID views) and don't want to be associated with him by virtue of being hosted on the platform that's paying to spread his messaging.
Second, I'm skeptical that Stewart's 2003 views on the Iraq war and Rogan's current views on COVID are comparable. There were plenty of politicians and foreign policy analysts expressing similar reservations about the invasion of Iraq and the war on terror at the time; it was simply that the zeitgeist was very pro blowing things up in the Middle East. Is it conceivable that, 20 years from now, we'll look back and kick ourselves for vaccinating young people and not using horse tranquilizers to wipe out COVID? Not likely. Most of what Rogan is pushing is simply nonsense.
But, again, I'm leery of the broader culture that has politicized these debates. While I'm on Team Vaccines, I at least understand why people are skeptical of getting their young children, who have an extremely low likelihood of having effects from COVID, jabbed. While I'm befuddled why someone outraged that the government is forcing us to take part in "a giant medical experiment" by getting vaccinated would be enthusiastic about experimenting on themselves with off-label use of other drugs, I guess they have a right to cognitive dissonance.
Beyond COVID, which got politicized from the outset by a President who thought it was very unfair that a virus from China was hurting his re-election chances and was thus weird from the beginning, there seems to be an increasingly-wide array of issues where debate simply isn't allowed. The major social media platforms, Twitter and Facebook, are quick to label things as "disinformation" or "misleading" and to suspend or ban accounts posting those ideas. While, like Spotify, they're private entities and not implicated in the First Amendment for censoring content, there's something rather creepy about corporations—or computer algorithms—deciding which viewpoints may be shared.