Who in Their Right Mind Would Want to be President?
Who wants that job? (And is willing to work that hard to get it?)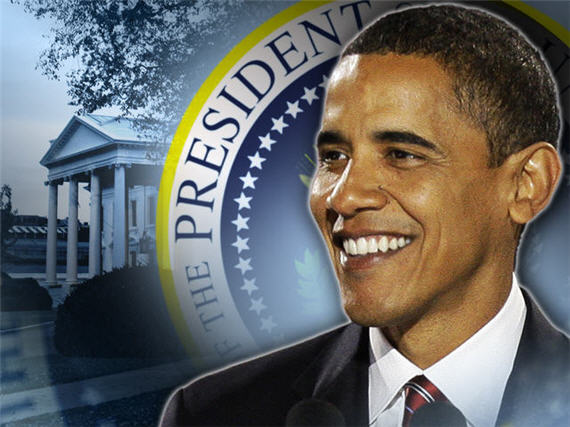 I am not, by the way, asking in a tongue-in-cheek way, nor am I am actually suggesting that people who want to be POTUS have a screw loose.  Still, one does wonder at times about the psyche of people who want the job.
Consider that those who pursued the office in the 2008 cycle knew that they were getting, at a minimum:  two wars (both problematic for a variety of reasons),  the ongoing challenge of al Qaeda, the legacy of Guantanamo, the problem of Osama bin Laden alive  and on the loose, the threat of nuclear Iran, as well as the biggest economic crisis since the Great Depression alongside the normal major issues and difficulties associated with being the chief executive officer of the United States of America.
And, now, since that time, the current occupant of the White House has had to deal with:
Persistent unemployment near 9%.
The BP oil spill.
Political turmoil in Iran over the last elections.
The eruption of political turmoil in North Africa and the Middle East to include the strategic lynchpin that is Egypt, bringing into play issues regarding the Suez Canal and Israel as well as the complications presented by the situation in Libya (including the question of whether, in the name of serious humanitarian concerns, a no-fly zone should be imposed.
Gas approaching (if not exceeding in some parts of the country) $4/gallon.
The earthquake in Haiti (not to mention Chile).
The earthquake and tsunami in Japan along with the uncertain and perilous nuclear situation.
And all of this in just over half a term in office (and I am, no doubt, forgetting something).
Who would want this job?  Especially when, no matter what one does, some substantial portion if the country will vilify what you do.
I really have nothing especially analytical to say about this at the moment.  I was just struck by all that the current occupant of the White House has on his plate at the moment (and, indeed, what any given occupant has had to deal with at any specific moment in time).