Why 2020 Democrats Were Able to Consolidate the Moderates and 2016 Republicans Weren't
The races are more alike---and yet more different---than we seem to remember.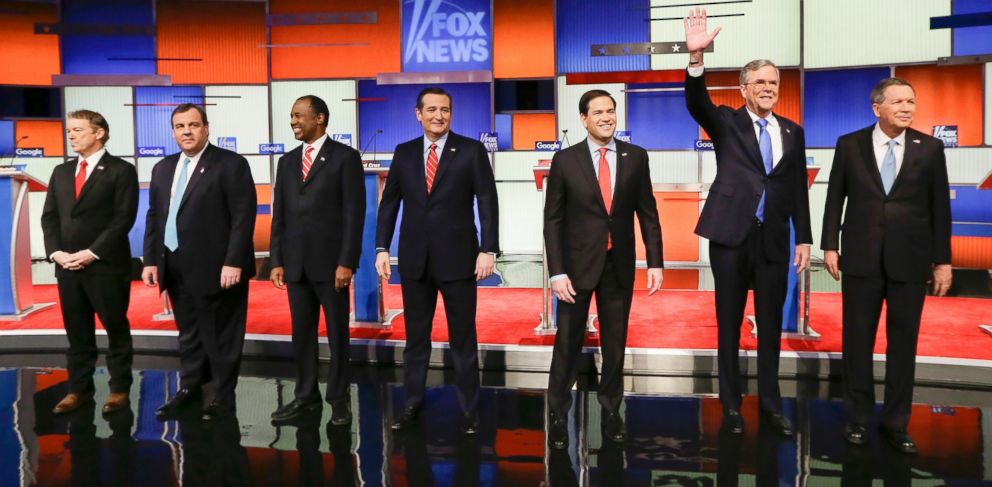 In recent days, I've seen some incredibly intelligent and politically-sophisticated people advance versions of this argument:
I've addressed it at least twice on Twitter in recent days but think it's worth a somewhat longer, less ephemeral response here.
In 2016, Donald Trump was the frontrunner within a week of entering the race and, despite the hopes and predictions of analysts like yours truly, never relinquished that status.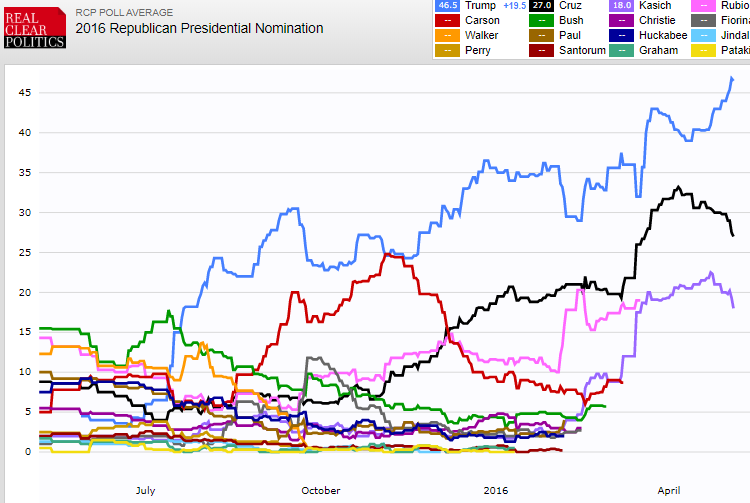 By contrast, in 2020, Joe Biden was the clear frontrunner from the outset, had a really bad couple of weeks in February, and then quickly rebounded: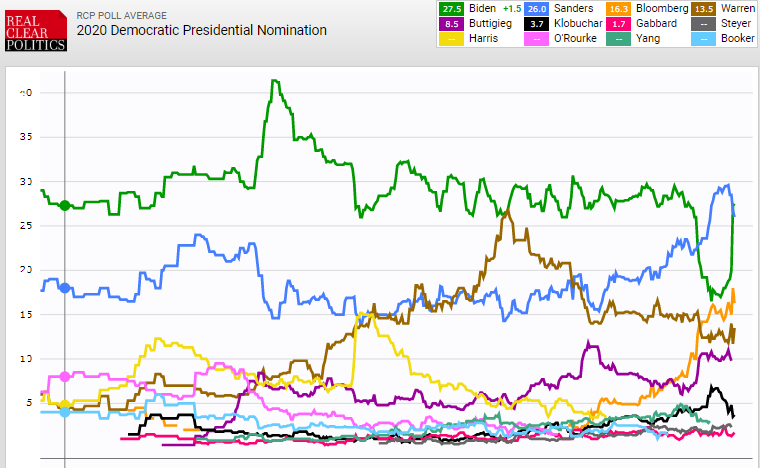 Beyond the national popularity numbers, which are indicative but not the way we allocate delegates, the two contests started out very differently.
As with the 2020 Democrats, quite a few big-name candidates who qualified for the debates—George Pataki, Lindsey Graham, Bobby Jindal, Scott Walker, and Rick Perry—dropped out before the first votes were cast.
Look at what happened before Super Tuesday on the GOP side in 2016:
So, for all intents and purposes, the race was over before Super Tuesday.
On February 1, Cruz "won" Iowa, receiving 8 delegates, with Trump and Rubio each getting 7.
Rick Santorum, Mike Huckabee, and Rand Paul dropped out.
On February 9, Trump won New Hampshire and 11 delegates, with Kasich getting 4, Cruz and Bush 3, and Rubio 2.
Jim Gilmore, Chris Christie, and Carlie Fiorina dropped out.
On February 20, Trump won South Carolina, with a virtual Cruz-Rubio tie for second, but it was winner-take-all, so he took home a whopping 50 delegates.
Jeb Bush dropped out.
On February 23, Trump won Nevada handily, winning 14 delegates, with Rubio earning 7, Cruz 6, Carson 2, and Bush 1.
None of the remaining candidates dropped out before Super Tuesday on March 1. Carson dropped out on March 3.
So, contra Goolsbee—and, again, I'm not picking on him—the moderate field had indeed substantially winnowed itself by Super Tuesday. Indeed, it arguably did so just as much as the 2020 Democrats, which still had Biden and Bloomberg.
Sure, it would have been great if Rubio, Cruz, and Kasich had managed to consolidate into one candidate. But which one? For the 2020 Democrats, Biden was the obvious choice: he was both far and away the most popular candidate nationally and had a substantial delegate lead over the non-Bloomberg moderates. And the non-Bloomberg moderates were flat broke.
Super Tuesday had the inevitable outcome of finishing off the race: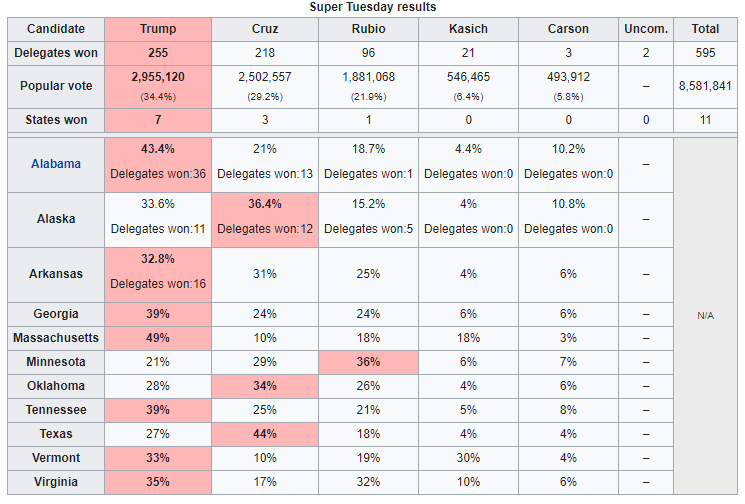 After the fact, it's rather obvious that Cruz was the candidate around whom the others should have rallied. He won by far the most non-Trump delegates. But, going into the day, there was just as good an argument for Rubio. (Although maybe not for Kasich, for whom I ultimately voted that day.)
And here I'll pick on Goolsby just a bit: It's noteworthy that he thinks Bush, who was forced to withdraw after South Carolina, could have been the one left standing and left Cruz, who ultimately got more votes than Bush, Rubio, and Kasich combined, out of the mix.
Additionally, it's worth noting that the 2016 Republicans had one issue in common with the 2020 Democrats: agreeing on "lanes."
In hindsight, it's obvious that the Republicans should have coalesced around a non-Trump option. But, at the time, Cruz was still fighting to carry on the conservative mantle while Rubio and Kasich were still fighting to carry on a moderate program. They're only natural allies after the fact.
Add to that the fact that almost everyone hates Ted Cruz, whereas almost everyone loves Joe Biden.
While the Democrats more quickly—perhaps precisely because they've seen what happened to the Republicans in the previous cycle–consolidating into Sanders and "non-Sanders" coalitions, there's still the matter of Elizabeth Warren. Is she supposed to throw her support to Sanders as a fellow progressive? Or to Biden as a fellow member of Team Sanity?