Why Marriage Equality Matters
A case from Missouri provides an excellent example of why it matters that states forbid people who love each other from being married.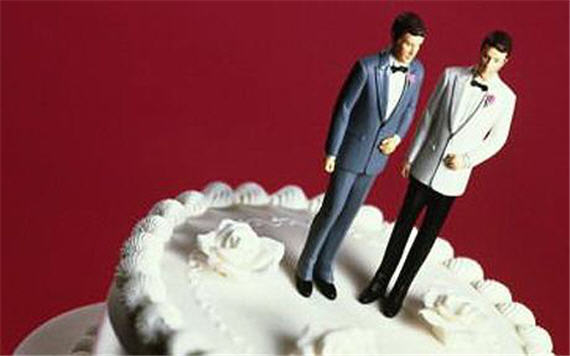 From Missouri, a story about why marriage equality is important:
LEE'S SUMMIT, Mo. — A Lee's Summit man is angry that hospital personnel ordered him off hospital property and police arrested him after he refused to leave the bedside of his sick partner.

Roger Gorley went to visit his partner, Allen, at Research Medical Center, 2316 E. Meyer Blvd., Tuesday afternoon.

He says when he got there, a member of Allen's family asked him to leave.

When Gorley refused, he says hospital security forcibly removed him from the property and put him in handcuffs.

"I was not recognized as being the husband, I wasn't recognized as being the partner," Gorley said.

While not legally recognized as a couple in Missouri, Gorley says he and his partner Allen have been in a civil union for nearly five years, and make medical decisions for each other.

He says the nurse refused to verify they also share joint Power of Attorney.

"She didn't even bother to go look it up to check into it," Gorley said. "He's been at the psychiatric unit part several times."

According to an arrest report from Kansas City, Mo., police, a security supervisor at Research Medical Center was contacted by Emergency Room personnel after Gorley refused to leave the room of his partner. The hospital said they did not want to have any visitors to Allen's room.

Gorley was told to leave the room by nurses and security, but refused, the police report said.

"After several verbal attempts to get [Gorley] to leave the room, he continually refused and began to cause a disturbance," the report said. "[He] began to cause a disturbance by physically resisting security officers as they escorted him out of the patient's room."

(…)

Research Medical Center says it can't talk specifically about this case, but in a statement said:

We believe involving the family is an important part of the patient care process. And, the patient`s needs are always our first priority. When anyone becomes disruptive to providing the necessary patient care, we involve our security team to help calm the situation and to protect our patients and staff. If the situation continues to escalate, we have no choice but to request police assistance.
The headline to the story linked above indicates that Gorley to has now been given permission to visit his partner. Nonetheless, I think it's rather obvious that this story is a rather stark indication of why civil unions and even private contracts like a Power Of Attorney aren't sufficient to make up for the rights that spouses are granted by the state to married couples. If Missouri recognized same-sex marriage and Allen and Gorley were married, then this event likely would never have happened and Allen's family, who I can only assume have some kind of problem with his relationship with Gorley, would not have been able to do anything to stop Gorley from being with his husband in the midst of this medical crisis.
It's also worth noting that Gorley and Allen's civil union had no legal recognition at all in Missouri as the state does not even recognize such an institution. While I don't know their personal history, I can only assume that the civil union in question was registered in one of the nine states that currently recognize civil union rights. Theoretically, in those states, Gorley would have the same rights in this type of situation that a married man does, although it's worth noting that there have been reports in the past of people in civil unions having similar problems in a hospital situation even in states that recognize civil unions. What this highlights is the problems created by Section Two of the Defense of Marriage Act which permits states to refuse to recognize same-sex marriages performed in other states, which is a departure from how opposite-sex marriages are treated in that, in most cases, a marriage performed in one state will be recognized as valid in any other state in the union. With same-sex marriage, a couple that is validly married under the laws of, say, New York will find that its marriage is not considered valid at all under the laws of, to pick just one example, Virginia. Let's say that this couple goes on a vacation to Virginia and one of the spouses is seriously injured and hospitalized, the hospital would be under no legal obligation to recognize the rights of the uninjured spouse, although some institutions have adopted policies that permit them to do so without regard to the actual law. Add into the equation a family that is hostile to the gay spouse, and you have a pretty fair approximation of what happened in this case.
Gorley was apparently arrested because he became upset and disruptive, it's understandable that the hospital called the police under those circumstances. At the same time, though, I have to say that it's somewhat understandable that someone became upset because they were being denied access to a loved one who was in a medical emergency. No doubt, the hostility from the family played a role in his reaction as well. His actions may not be excusable, but I'd submit that they are understandable, and if Missouri treated people equally it's highly likely the incident never would have happened.